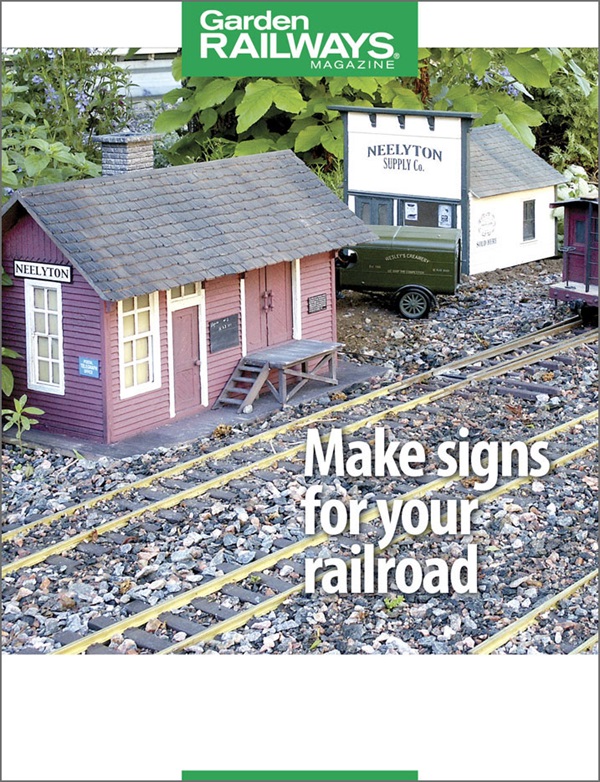 Although signs are everywhere in everyday life, they're typically absent from many backyard railroad scenes. If one wants a particular sign, then one has to make it himself or have it made commercially.
Fortunately, in this day of desktop printing and digital technology, the palette we have available is constantly broadening. Even old standbys, like decals, can be produced at home. And the new technology of laser cutting is making old techniques far more viable than they have ever been.
In this 9-page downloadable guide, I'll highlight some of the more common methods for creating signage for the railroad, their strengths and weaknesses, and how to apply them.
To claim your free guide, simply enter your email below. You'll instantly receive the link to download, and you'll get more tips in our twice-monthly email newsletter!
Get Your FREE PDF Download
Enter your email for access to Making signs for your garden railroad.
By entering your email you will receive newsletters, special offers, and more from the Trains.com family of brands. View our privacy policy.