The Lionel Legacy 2-6-0 "Mogul" type locomotive graced the company's 2022 Vol. 2 catalog. It's a welcome re-release as the previous 2016 models were struck with gearing issues. These caused many of them to run poorly at slow speeds. Many were returned to Lionel and never made it to the the second-hand market.
This new release seems fitting based on Lionel's push for fulfilling East Coast modelers' wants for a full Strasburg roster. The listing of the Mogul and the tourist railroad's No. 89 follows the cataloging of Strasburg 2-10-0 No. 90, Strasburg SW8 No. 8618, and Strasburg 0-6-0 No. 31.
The Lionel Legacy 2-6-0
The Mogul was developed by Canadian Locomotive Company (CLC) in the early 1900s. The engine we know today as Strasburg No. 89 was built in 1910. The 2-6-0 was CLC's longest-running steam locomotive, operating well into the 1950s in revenue service. No. 89, then 911, was originally built for the Grand Trunk Railway before a merger with Canadian National in 1923. It was retired in 1958 and landed on a locomotive dead line in Quebec.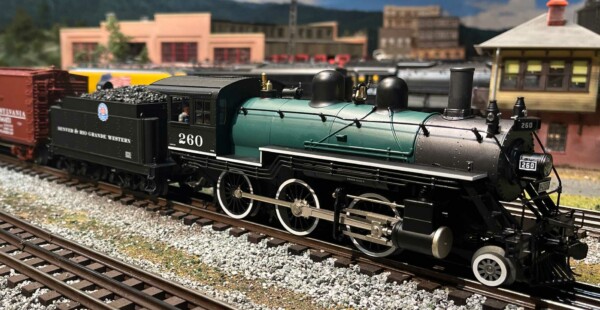 Neil Carlson writes about the history of the Mogul type locomotive. 
A long journey
Locomotive collector F. Nelson Blount purchased 89 in 1961 and brought it to its new home at the Green Mountain Railroad. The engine could be found operating around various railroads in New England and based on these accounts was one of Blount's favorite engines. It ended up being purchased by Strasburg in 1972, four years after Blount's death.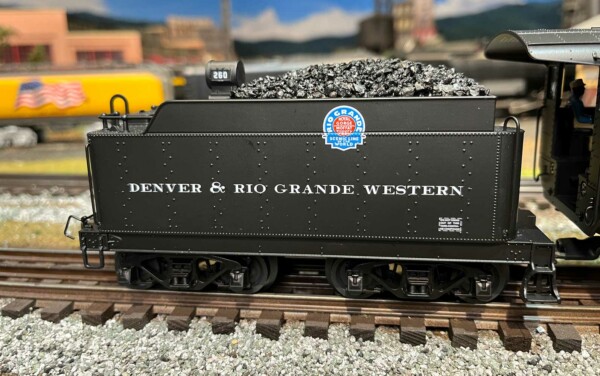 The trip from New England to Strasburg has been chronicled in the "Images of Rail: Strasburg Rail Road" including extreme flooding it traveled through due to Hurricane Agnes. Since 89's arrival in 1972, the 141,800 lb. locomotive is a favorite to pull shorter tourist trains across the rural rails of Lancaster County, Pa.
Get visitor info on the Strasburg Rail Road and many more tourist lines.
Smoothing things out
The biggest hurdle for Lionel on this latest release was to overcome the gearbox disaster from 2016. When those Moguls were delivered many were plagued with jerky slow-speed operation due to a faulty gearing set up. Many of these went back to Lionel and were literally scrapped.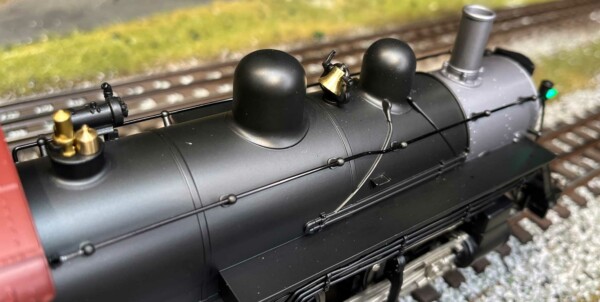 The latest rendition seems to be better. Slow-speed steps seem smooth and without issue.
The current release features Legacy with Bluetooth, an infrared sensor, and fan-driven smoke from the stack. The electronics are in the boiler, and due to its small size there isn't whistle steam or a swinging bell. That contrasts with the recent 0-6-0 with a wider boiler able to accommodate the "operating" ringer.
A few more details
The cab features LED firebox flicker and two hand-painted crew figures. The tender has a rear light and Electrocoupler. There are road-specific details on these models, mainly in the headlight location. Fans of Strasburg will notice that one of the whistle options on the Mogul is that of Strasburg No. 90, which fans still waiting to have delivered.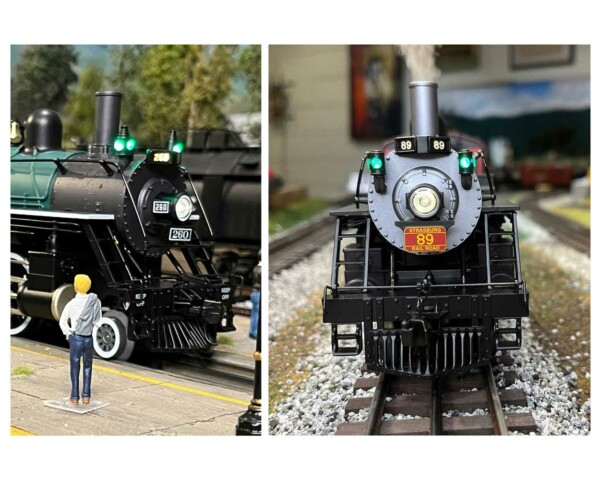 The crew talk is standard and not railroad-specific but does feature some newer voices and dialogue. The compressor and idle sounds are new and appear to be those recorded at Strasburg by Lionel's team last year in preparation for the release of the model of No. 90.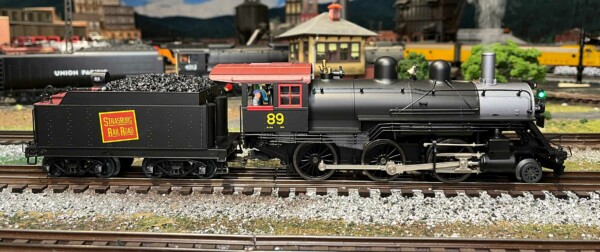 Add-on details are minimal, mostly due to the small size of this locomotive. They include grab irons, air-pump details, and a dynamo generator. Some piping is cast into the boiler, specifically that for the sand dome. The pilot features a coupler release lever. The number boards are illuminated as are the bi-color marker lights.
The MSRP on the new models is $799. It's a $100 increase from the 2016 price.
Legacy 2-6-0 by Lionel
MSRP: $799
Roadnames: San Luis & Rio Grande with Vanderbilt tender (No. 2331150); Middletown & Hummelstown (2331140); Southern Pacific with Vanderbilt tender (2331160); Canadian National (2331130); Strasburg in 1970s paint (2331170), and in 2000s scheme (2331180).
Custom runs: METCA – Denver & Rio Grande Western version with green boiler; Mr. Muffin's Trains – Chicago & Alton; New York, Ontario & Western; and Milwaukee Road.
Get more O gauge action on the Chris's Trains & Things channel on YouTube.