The latest Lionel Vision Line Stock Car sets are now hitting the market. You might call them a squeal of a deal.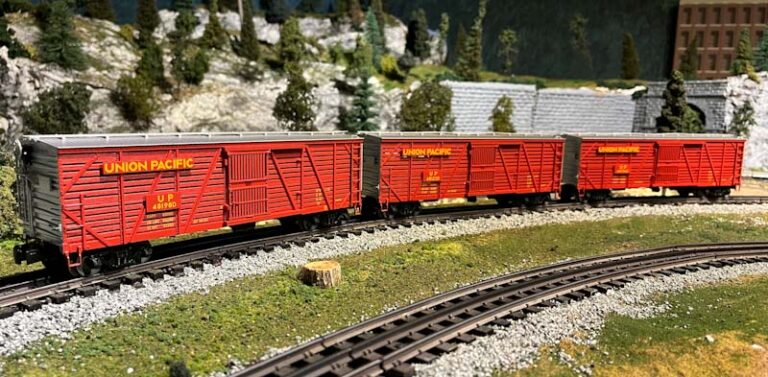 Car sets aren't new to the orange-and-blue. We were introduced in 2014 to these three-packs with steel-sided reefers. Since then, the train maker has expanded on the theme.
In 2020 the train maker offered multiple three-packs of cattle cars. It also offered a Vision Line stock car and reefer car in the Southern Pacific Stock Express Set. In 2021 came stand-alone Vision Line boxcars in the Pacemaker Freight Set. In 2022, the most recent run, collectors were offered a chance to expand their livestock-car trains with a fresh set of rolling stock in black boxes. These new cars were slightly different, featuring pig sounds instead of bovine ones.
Trains.com subscribers can see a video review of these cars.
Lionel Vision Line Stock Cars
Just like the other three-car sets, one car emits sound and the other two are silent. Lionel offers collectors six road name choices in the 2022 Volume 1 Big Book: Union Pacific;  Swift; Northern Pacific; Baltimore & Ohio; Santa Fe; and New York Central.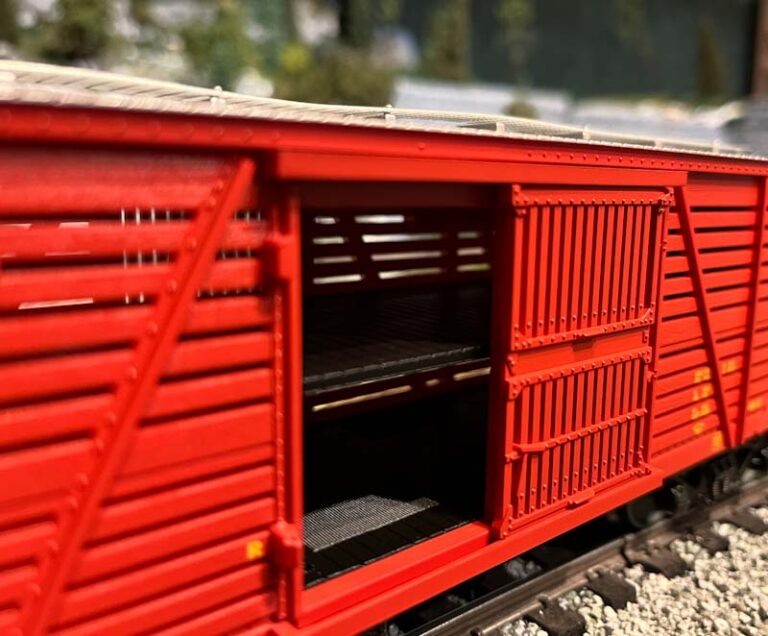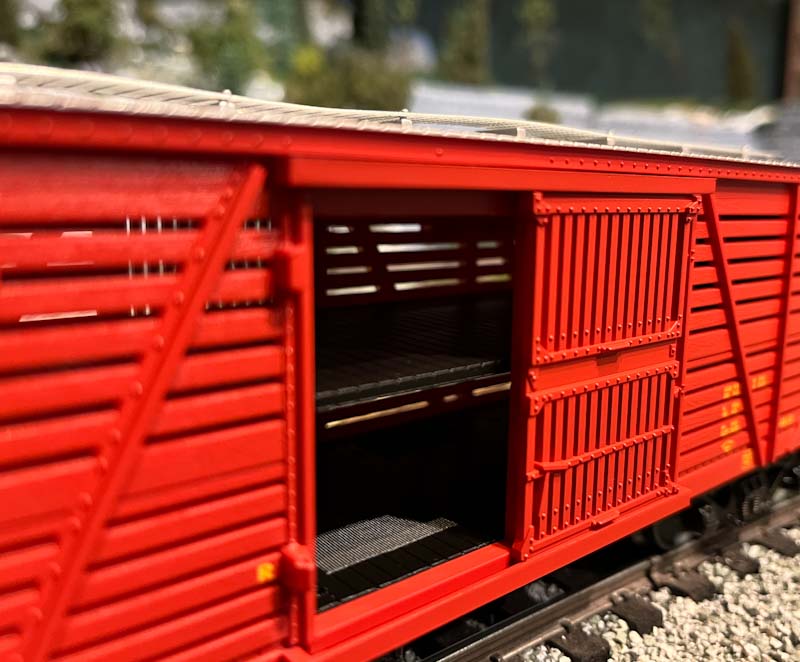 Lionel indicated the doors on the pig cars are newly tooled. Unfortunately, I do not have a set of the previous cattle cars for comparison.
The sound car features three sequences (loading, unloading, and cleaning), freight in-motion sounds, and a quillable pig sound. It also has an ElectroCoupler on one end and standard operating coupler on the other. The sounds car also features a "min/max" switch to reduce the sounds if desired as well as a volume control knob.
Looking for earlier and inexpensive models of stock cars for your fleet? 
Solving a problem
The stock car itself has an interesting history. Transporting goods by rail in the late 1800s was common practice, and for the most part, efficient. Livestock transportation seemed to be the opposite. Rail travel, although faster than carriage, was not fast enough to prevent a significant amount of product loss.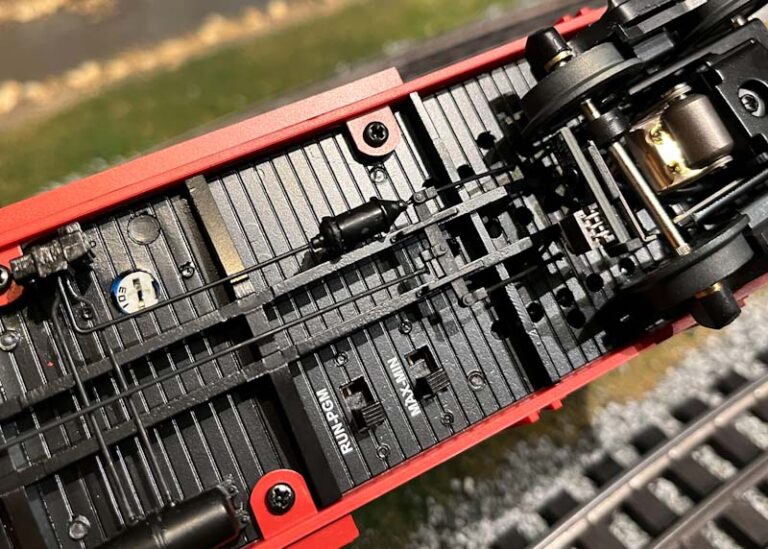 Even in the 1880s when stock cars were redesigned to 34 feet in length, the number of animals that died in transit was still an issue. Those that survived lost a significant amount of body mass. When bulk equals profits, the farmers and butchers were not pleased.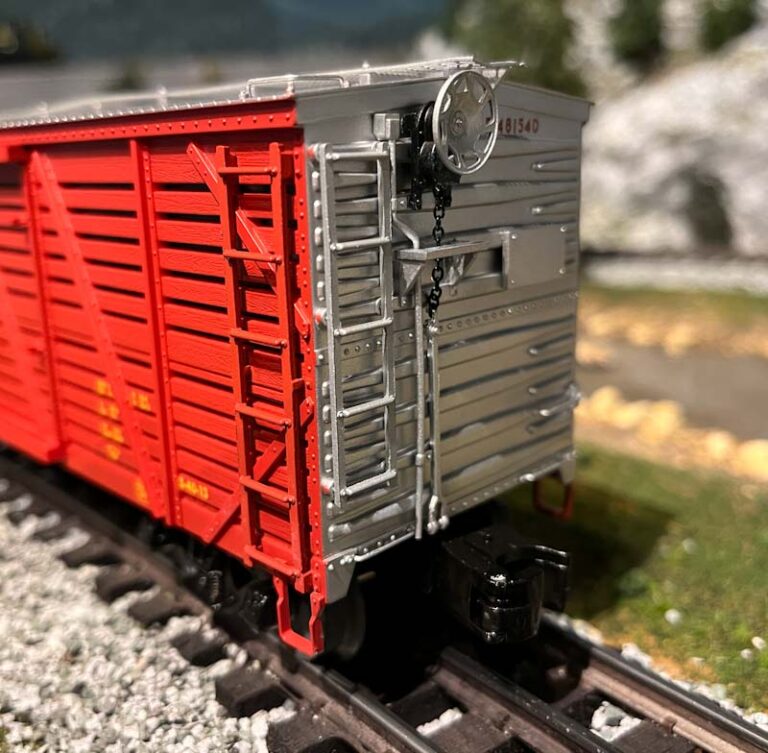 The answer to this came from meat packing giant Swift (one of the recent road names by Lionel). The company designed a ventilated refrigerator car which allowed for temperatures to be controlled for moving packaged products and meats. Animals could be processed, and the products sent out rather than shipping them live.
You can learn more about railroads and the meatpacking industry as well as how to model it in Jeff Wilson's book, Guide to Industries Series: Livestock & Meatpacking.
All this to say, if you had a combination of Vision Line reefers and stock cars on the same train, I think you could get away with it!
Get more O gauge action on the Chris's Trains & Things channel on YouTube.
Lionel Vision Line Stock Car 3-Packs (pig sounds)
MSRP: 449.99
Available roadnames: Union Pacific (No. 2226920), Swift (No. 2226910), Northern Pacific (No. 2226900), Baltimore & Ohio (No. 2226880), Santa Fe (No. 2226870), and New York Central (No. 2226890)