The Lionel Vision Line Norfolk & Western Class A has finally arrived, fresh from the Volume 1 2022 Lionel catalog. I have to say, this beautiful steam locomotive does not disappoint!

This isn't a rehash of the previous 2-6-6-4 model available in the Volume 1 2000 catalog. Thanks to all-new tooling, this engine is fresh from the rails up and packed with the latest technology available in O gauge model railroading.
By Ben Laremont
Lionel Vision Line Norfolk & Western Class A
Naturally, since this is a modern model, it comes equipped with all of Lionel's standard Legacy Steam features which include Stereophonic Legacy Railsounds, Bluetooth, bi-color classification lights, and roadname- and -number-specific CrewTalk, just to name a few.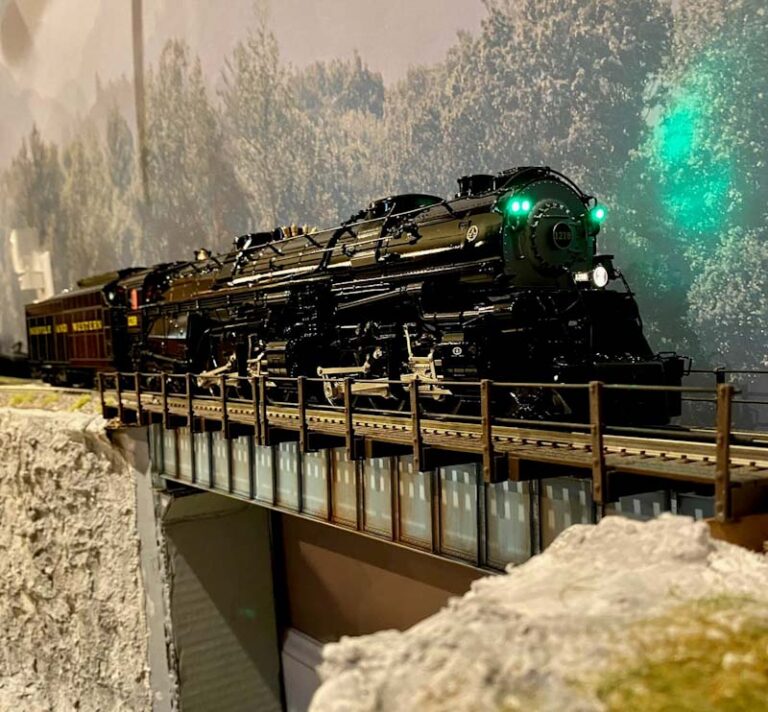 In this release, Lionel has upped the ante by giving the Class A the complete Vision Line treatment. These high-end models are known for having features that make them stand out from the rest, and the new Class A is no exception.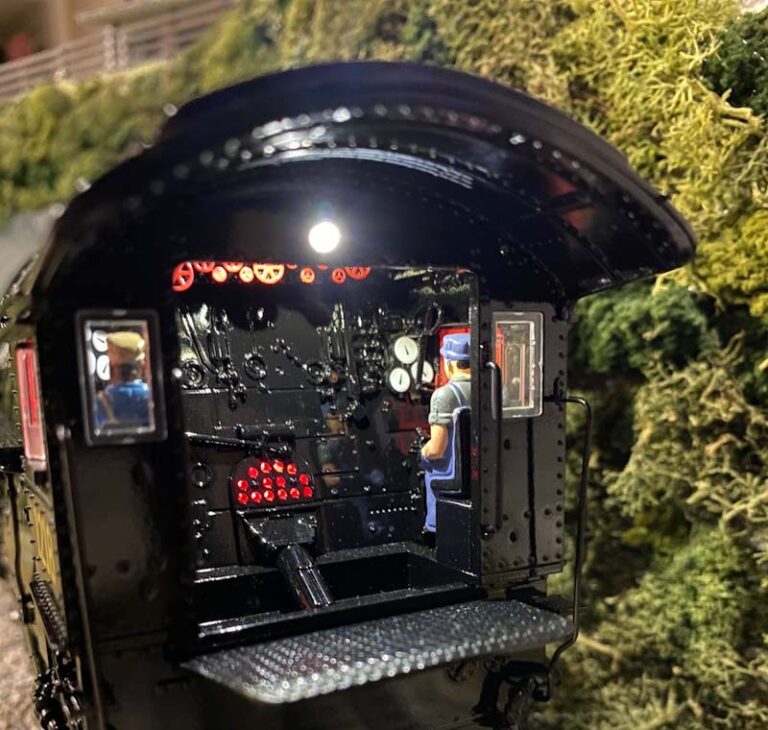 The Class A comes with 4-digit address capability designed to work with the soon-to-be-released Cab 3 system from Lionel. This solves the issue of having to remember what road number an engine is programmed under in the CAB 2 remote. All the hobbyist has to do is use the 4-digit road number on the side of the engine. This relieves the headache for those fortunate enough to have this problem.
More features
Other Vision Line features include whistle and safety valve steam. The latter paired with the deep sounds from the locomotive speaker system bring an astounding level of realism to this model.  The whistle itself is realistic enough to have your neighbors questioning their surroundings. Having speakers in both the locomotive and tender makes a difference!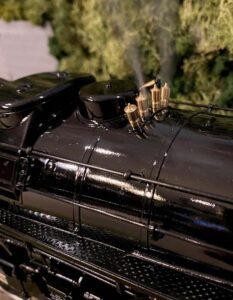 Lionel has offered the Vision Line Class A in eight different versions. The No. 1218 Excursion Version is jaw-dropping with its unique high-gloss finish. There's also an unpainted-pilot version, as well as a "what if" passenger scheme variant. There are also five other road numbers available, each having details that make them unique, including different tenders, cast pilots, and trucks.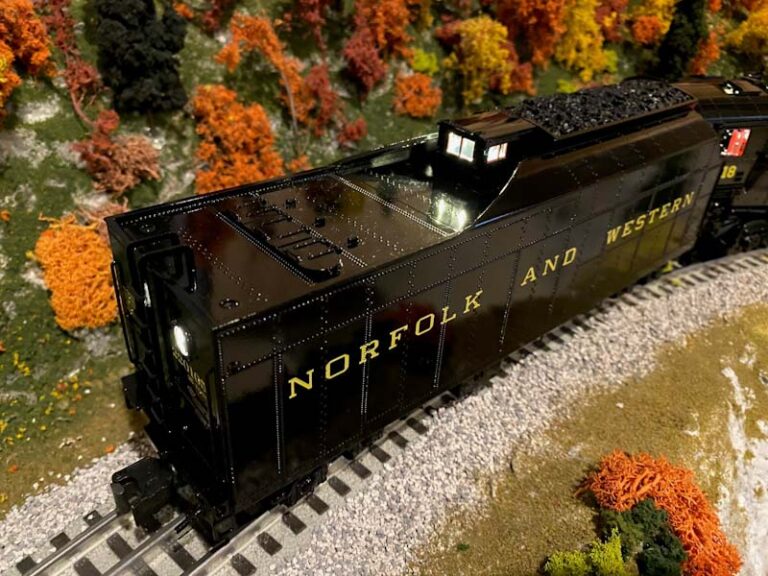 With this many choices of an incredibly built model, it's easy to justify adding two (or more) to your collection.
The back story
A total of 43 Class As were built by Norfolk & Western's Roanoke, Va., shops from 1936-50.  This articulated steam locomotive with a 2-6-6-4 wheel arrangement was designed to haul fast and heavy freight trains between West Virginia and Ohio.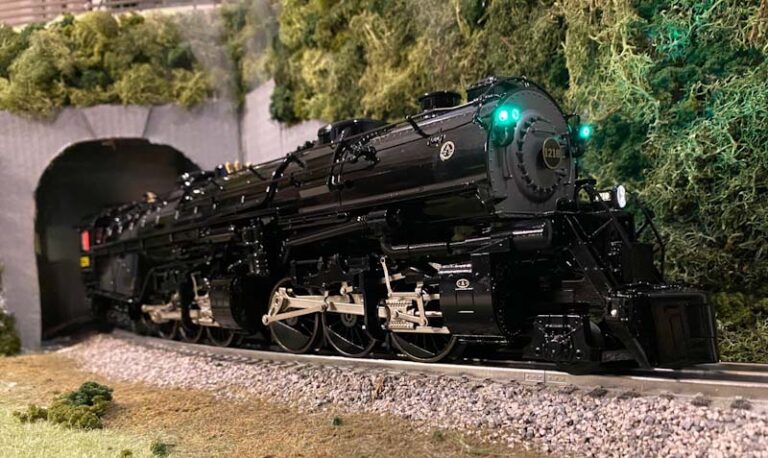 Of the 43 Class As built, all but No. 1218 were scrapped. It was restored and operated in excursion service for Norfolk Southern from 1987-91.  After the conclusion of the steam program, the 1218 was put on display at the Virginia Museum of Transportation.
The new Vision Line Class A which encompasses a total length of 30.5" and a host of some of the latest features in O-scale, it's an absolute must have for any serious collector. With its length, it requires O-72 curves.
Ben Laremont operates the Ben's Trains channel on YouTube and Instagram.