Lionel LionChief Amtrak Genesis locomotives represent the engines that, for years, were the backbone of Amtrak's long-distance fleet. After some initial teething problems, the fast, powerful prototype General Electric P40 and P42 units have proven to be reliable and capable for more than two decades.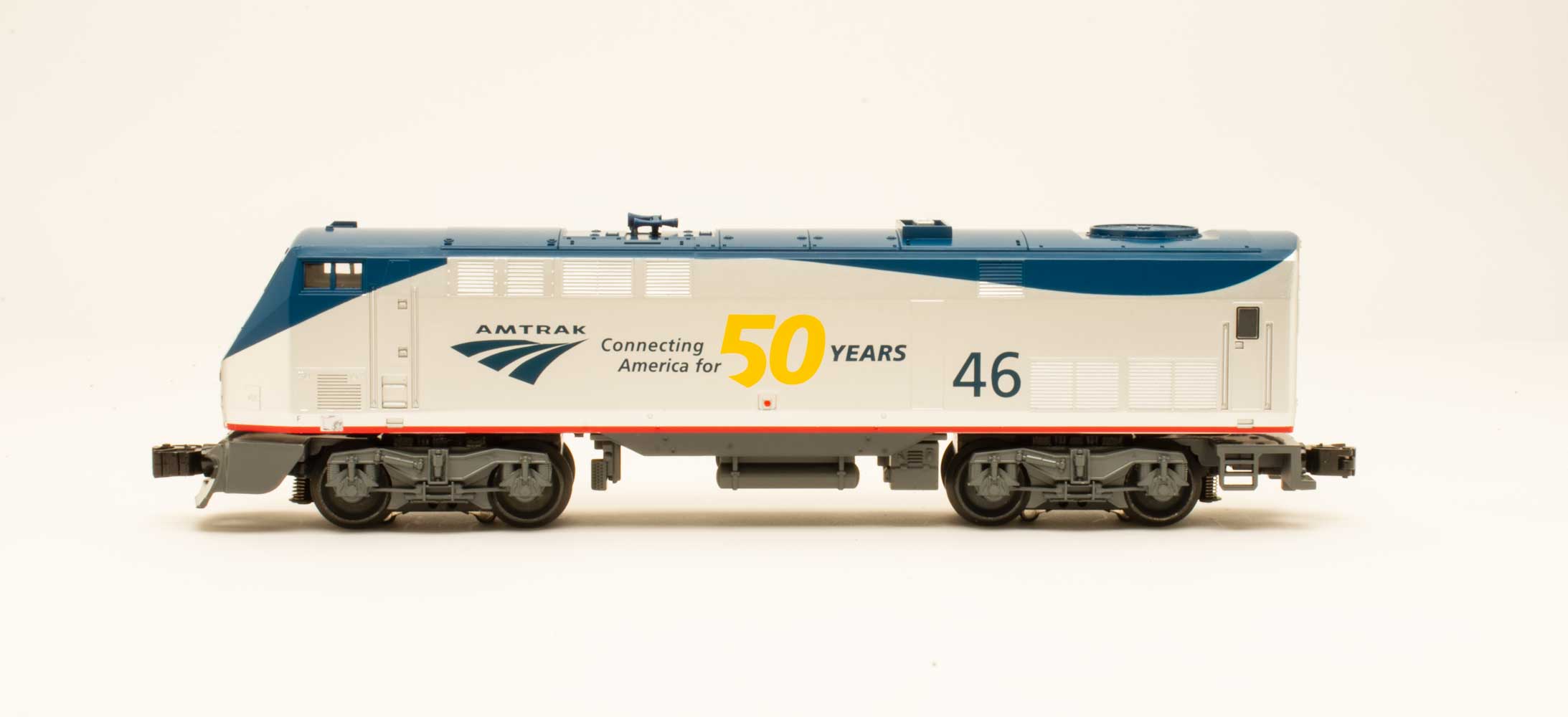 Lionel has released a traditional sized LionChief Plus 2.0 version in a variety of Amtrak paint schemes for the National Passenger Rail Corp.'s 50th anniversary. If you think you've seen this locomotive before, it's quite possible – these are made from former MTH tooling Lionel acquired over the past few years.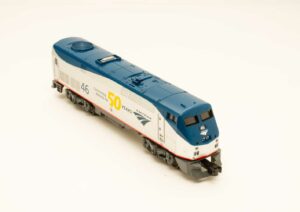 These units first appeared in Lionel's 2021 Volume 2 catalog. Our sample is numbered 46 and painted in the "Phase V 50th Anniversary" livery (no. 2234080), as is the corresponding prototype unit that's still in service. Several other paint schemes are available including Phase III no. 40 (2234070), Phase IV NEC no. 111 (2234060), and Phase V no. 150 (2234050).
Lionel LionChief Amtrak Genesis operations
The locomotives can be operated with a conventional transformer or by using Bluetooth and the Universal Remote or LionChief App. Train Master Command Control or Legacy will also work. Additionally, operators can use Lionel Voice Control (LVC) via the LionChief App.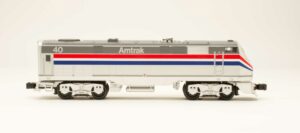 While it might be a traditional-sized unit capable of navigating curves down to O-31, these engines boast a nice feature set. First, the detail on the shell, while simple, is effective. The paint and graphics are also first-rate. It's equipped with a fan-driven smoke unit, that for me, put out just the right amount.
The LionChief Plus 2.0 units have lots of detail including horns, smoke, and a simulated fan on the roof. There are also ElectroCouplers front and rear, making it easy to hook up to another locomotive or a train of passenger cars. Despite it being mentioned on Lionel's website, there are no crew figures in the cab – just wiring. That was the only mildly disappointing part of the locomotive.
The lighting effects, however, more than made up for it. There are nice, bright headlights front and rear. Marker lights also appear at both ends, showing red depending on the direction of travel. On the front there are also ditch lights that alternate when the horn is blown.
Love the Genesis? You can wear it on your sleeve – or lapel!
On the rails
I ran the locomotive using the LionChief app on my Android phone. When 18 volts was applied to the track the Genesis fired up and I was quickly able to pair it with my device. The unit started producing smoke in a minute or two – not a huge amount, just a little, which is proper for a modern locomotive.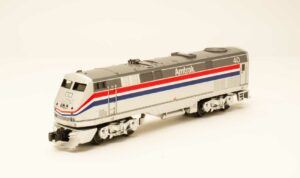 As I didn't have any Amtrak cars, I mated the locomotive to the passenger cars that came with the LionChief Santa Fe Super Chief set. The Genesis looked great at the head end and ran smoothly with the 3-car consist.
The prime mover sounds, horn, and crewtalk all worked flawlessly. I blew the horn and watched the ditch lights alternate.
I didn't open the shell to see how Lionel grafted Bluetooth capability into the units, but it worked as it should have. That said, there's a "PS3 Freight" sticker on the bottom giving away its MTH heritage.
These units MSRP at $449.99 and are a great way to celebrate Amtrak's 50th anniversary and bring modern passenger equipment to a layout. They look great, have lots of detail, and run well!