Lionel Husky Stack-Cars are now available. For the modern-day modeler, a hole in the market for the better part of the last decade would be the availability of scale intermodal cars. Atlas's Gunderson well cars are next to impossible to find on the secondhand market, and previous releases by Lionel lacked details. Many were not built as true 1:48 scale proportions. The latest release by Lionel, from the 2022 Big Book Catalog, are a stopgap for that hole in the hobby.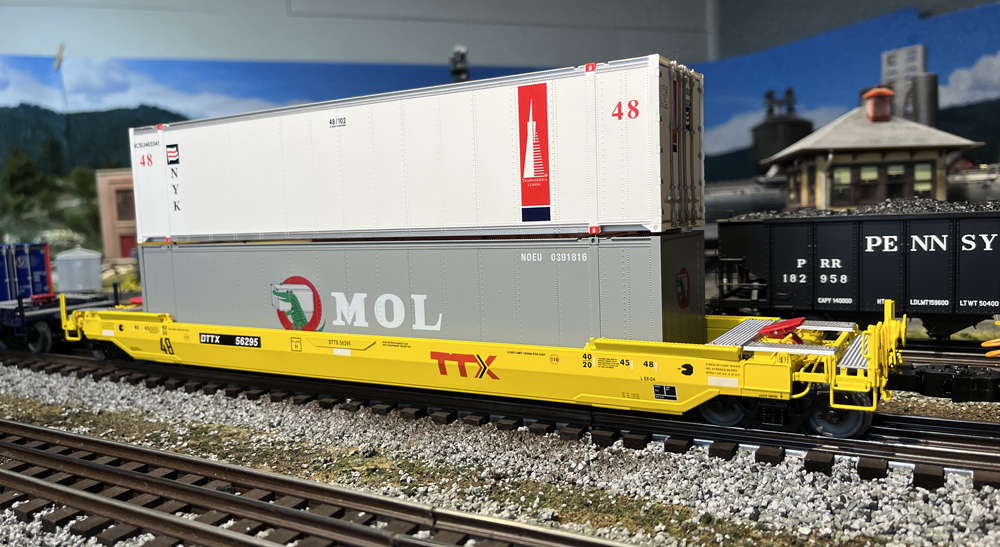 These cars feature a diecast body. The bottom of the "well" has large holes in it, while the prototype has a larger open frame, the holes in the model's body reduce the overall weight of the car to 1 pound 5.4 ounces. The trucks are plastic but do feature rotating bearing caps. The coupler arms are quite long to allow for narrow curve navigation; however, they do leave a sizeable gap. The cars feature a good amount of add-on details including ladders and handrails, walking platforms on the end of the cars with drainage holes, brake wheel, and trailer hitch. The graphics on the cars are legible and include measurements for 40/20 foot containers, 45 foot containers, and 48 foot containers.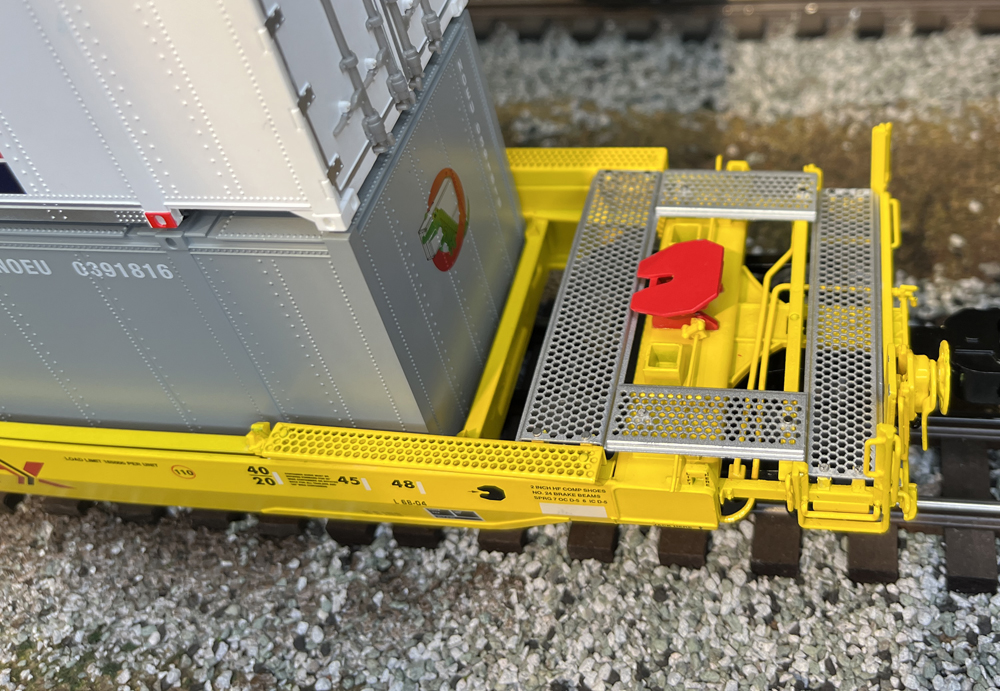 Similar to the large 86-foot boxcars from a few years ago and the coil cars from the same catalog, Lionel offers up a selection of these cars with graffiti. It should be noted that the containers themselves are not "tagged" with graffiti, only the well cars. With a well car weight of 1 pounds 5.4 ounces, the low center of gravity allows for solid tracking for a car of this height. Each 48-foot container weighs 5.4 ounces giving a total car weight of 2 pounds 0.2 ounces. They measure 16 ⅜ inches and due to the longer coupler arms they can navigate O31 curves.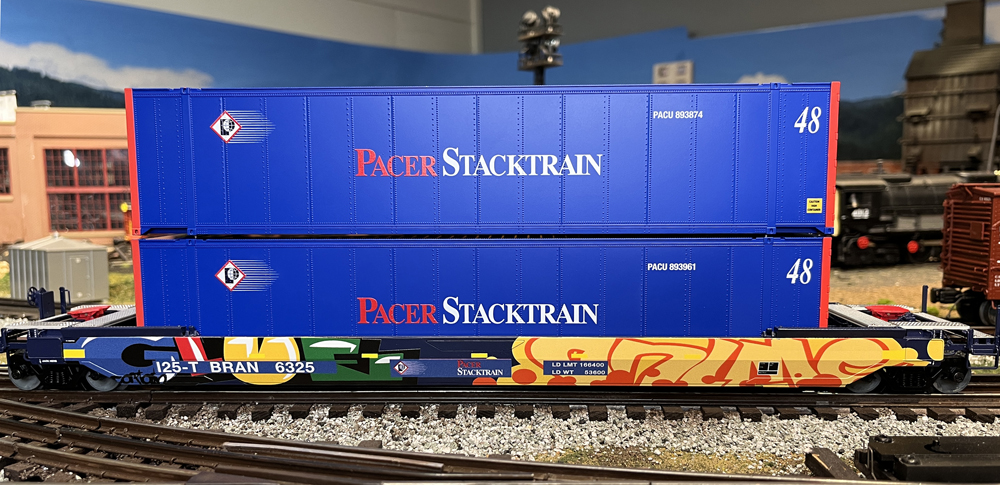 While not a one for one replacement for the cars and containers we've seen from Atlas, these cars do a great job adding intermodal options to your model railroad.
Lionel Husky-Stack Cars
MSRP: $189.99 with graffiti; $169.99 without graffiti.
Roadnames (no graffiti): Burlington Northern (SKU: 2226571), CRLE (SKU: 2226581), CSX (SKU: 2226591), Trailer Train (SKU: 2226601), TTX (SKU: 2226611), Pacer (SKU: 2226621).
Roadnames (with graffiti): Burlington Northern (SKU: 2226572), CRLE (SKU: 2226582), CSX (SKU: 2226592), Trailer Train (SKU: 2226602), TTX (SKU: 2226612), Pacer (SKU: 2226622).
Website: www.Lionel.com
Get more O gauge action on the Chris's Trains & Things channel on YouTube.