It's hard to believe we're just now seeing Lionel heavyweight observation cars from the 2021 Volume II Lionel Catalog. Such are the cycles of production!
These models were cataloged alongside brass hybrid Strasburg Rail Road 2-10-0 No. 90. They resemble two different paint schemes on a prototype car that belongs to the Pennsylvania tourist line. The first scheme option is the Paradise (No. 2227010) in tan and yellow. The second is the current one, Philadelphia & Reading No. 10 (2227020).
Lionel heavyweight observation cars
The P&R observation is known as "The President's Car" or the Reading. It's described as an Edwardian-era (since I had to look it up, it's the period 1901-1919) business car. As you might guess from the name, the prototype was built for the president of the P&R in 1913. It joined the Strasburg fleet in 1964 and was painted in the Paradise scheme. While in those colors it was on static display. In 2002 the car underwent a full restoration, returning to its original colors.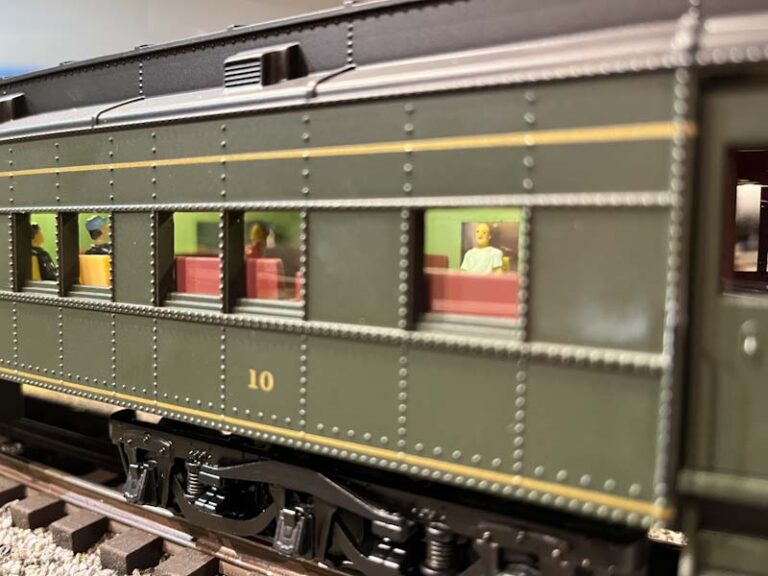 These cars feature three-axle trucks and covered observation platform with a drumhead on the railing. The interiors are detailed with hand-painted figures which are easily seen with the flicker-free LED lighting.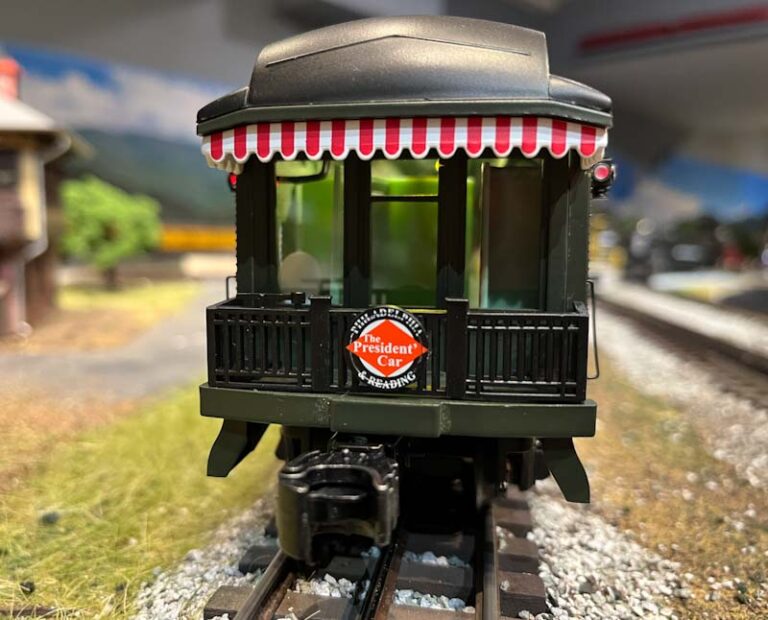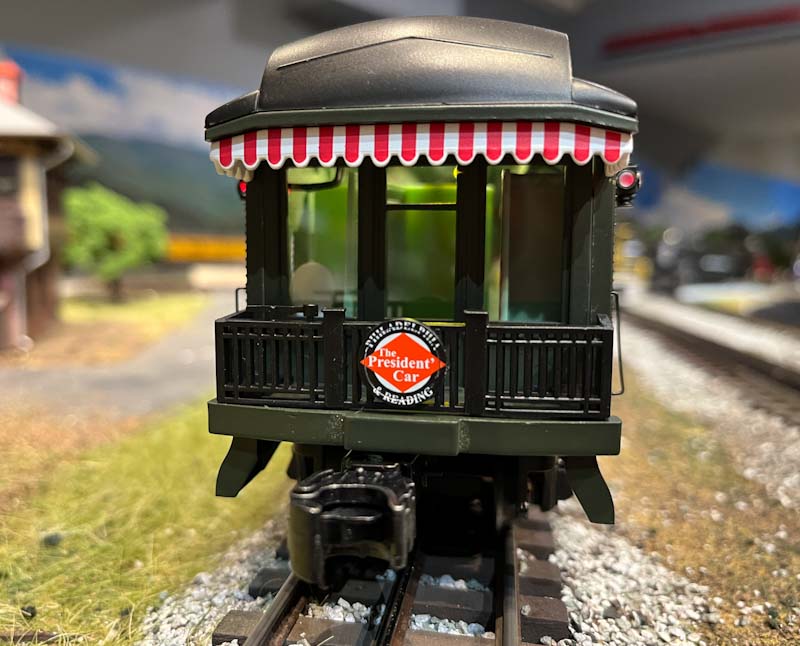 One of the questions frequently asked when a new product is delivered from Lionel is, "Are the colors right?" I'm thoroughly impressed with the paint on the Philadelphia & Reading car. The dark green seems to match not only the catalog illustration but the prototype as well. The gold lettering is crisp and seems to pop off the car body. These cars also feature hidden uncoupling tabs and die-cast trucks.
A couple of issues
There are a couple of manufacturing errors with these cars. The first is the interior is reversed. While this doesn't impact the operation of the car, it does place a toilet in the rear of the car in front of the observation platform. To remedy this, one must open the model up, flip the interior, and resolder some wires. You can also reach out to Lionel for assistance.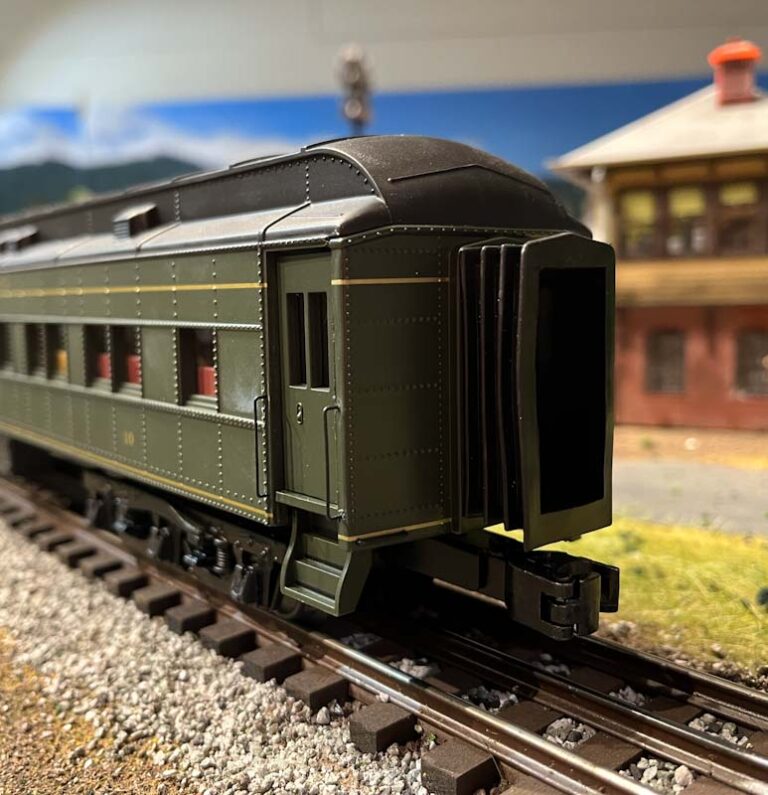 The other error is on the drumhead which reads, "President' Car" instead of "President's Car." A minor error, but a gaffe nonetheless. Perhaps collectors will have the opportunity to get replacement drumheads in the future.
These cars are 19 inches long and require O-54 curves. Each has an MSRP of $209.99.
Get more O gauge action on the Chris's Trains & Things channel on YouTube.