The Lionel E8/E9s were one of several amazing announcements coming out the Volume 1 2023 catalog.  If you're into passenger trains, these engines are definitely for you!  With speeds of up to 117 mph thanks to 2,250 hp [2,400 hp for the E9s—Ed.] , these E units were a staple for leading passenger trains over the span of decades. And if you're into freight trains, I have some great news!  After retirement from passenger service, quite a few E units were used to meet the demands of freight as well.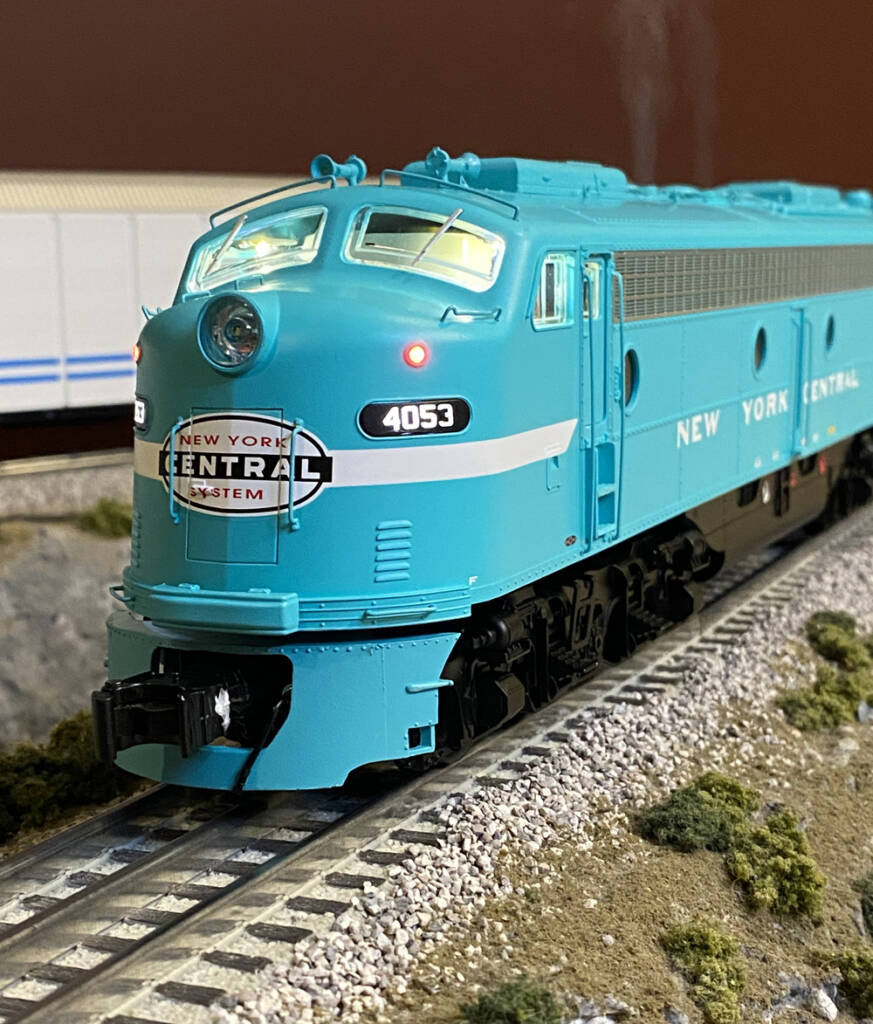 Lionel offered the new E8s in a variety of roadnames such as Southern Pacific, Southern, Amtrak, Aberdeen Carolina and Western, New York Central, and the fantasy North Pole Central Christmas scheme.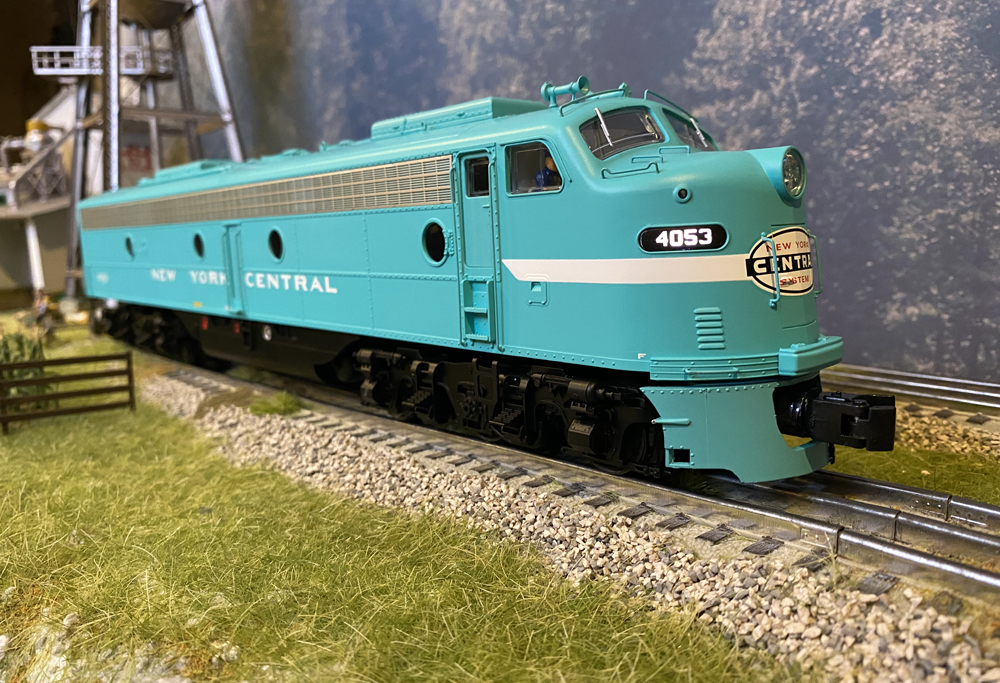 For me, the decision was anything but easy. We don't see Amtrak enough in O scale, but I also found the striking colors of the Aberdeen Carolina & Western appealing. After weeks of deliberation and arriving at the preorder deadline, I decided to go with the New York Central set in the hope that Lionel would get the color right. The Century Green paint work on this set would be unlike anything I've had in my collection, and I knew I would love how it would stand out on my layout.
Once receiving my tracking information, I was thrilled to find out this set would arrive on my doorstep months earlier than I anticipated. As a matter of fact, in my excitement I decided to work from home that day since a signature was required, a sacrifice I was more than willing to make.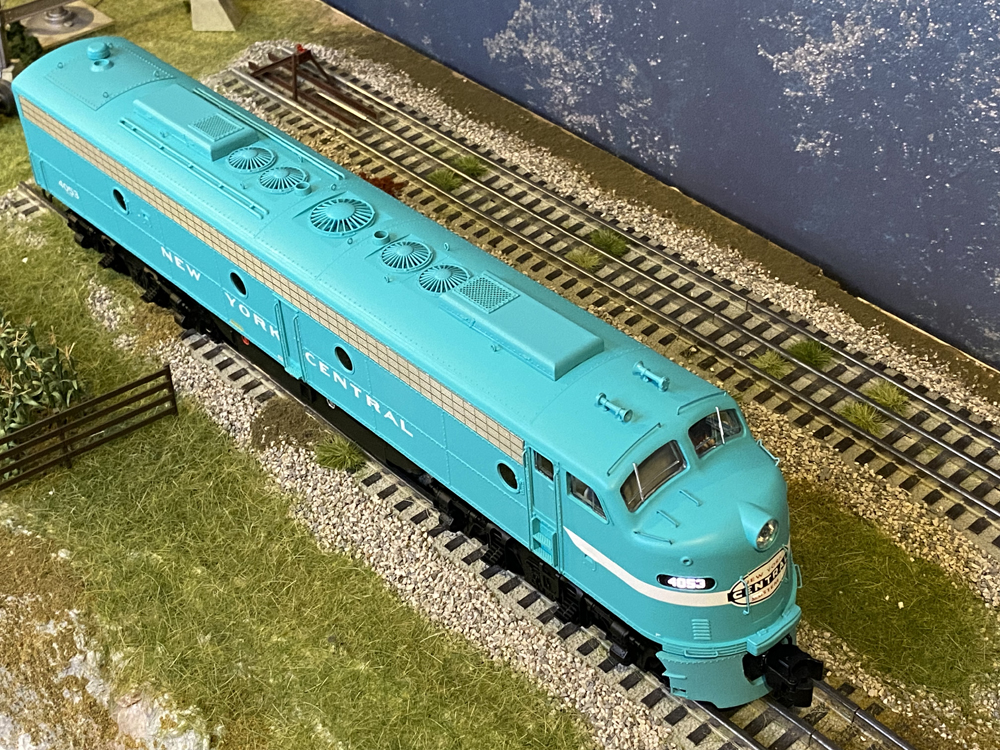 Upon arrival, I immediately opened the orange box and was relieved to see the Century Green on this set is prototypical to the full-scale model and provides more presence on my layout than I ever could have imagined. The paintwork is immaculate, all signage is perfectly legible, and the nose with the "New York Central" oval is simply outstanding!
Each of the E8/E9 AA sets offered by Lionel comes equipped with two powered units that feature a smoke unit that will have you opening your windows when on the max setting. The lead unit also has incredible sounds, so much so that you will wish Lionel included sounds or at least SuperBass in the trailing unit (I feel a little shorted about that).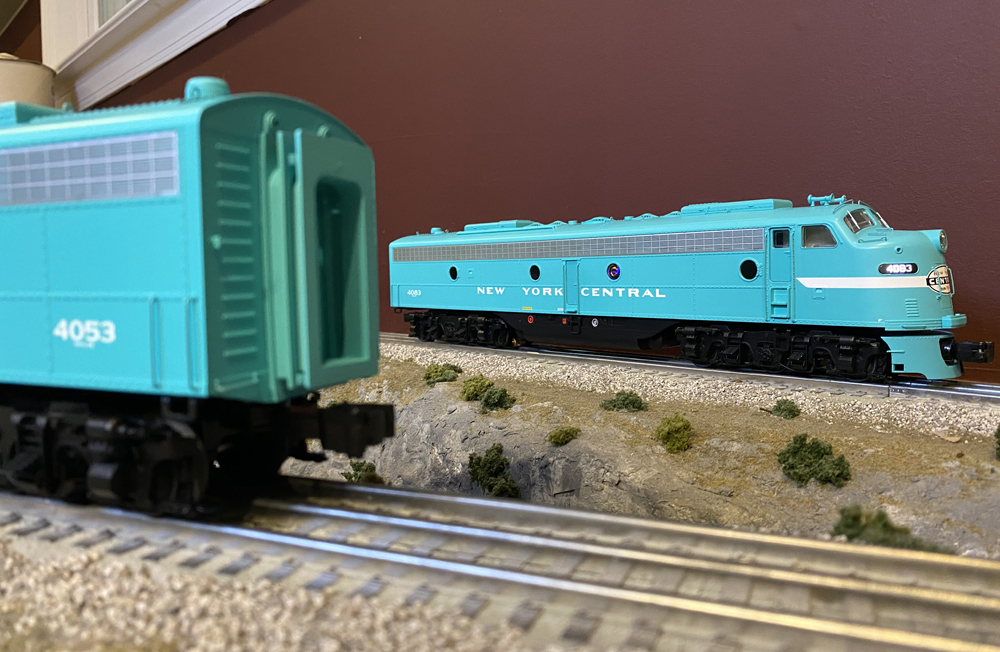 The units also feature all the standard Legacy features such as Bluetooth and ElectroCouplers at the front of each unit. The couplers on the back of each unit are fixed, as they are designed to run back-to-back. In theory, you would not need to uncouple the engines unless storing them when not in use.
After seeing how gorgeous these engines are, I'm definitely going to place an order for some of the New York Central passenger cars offered out of the same catalog; it's what these units deserve.
With a minimum curve of O54, the new E8/E9 sets will be able to operate on most layouts.  All road names retail for $1199.99. With their striking colors, these models are guaranteed to sell out fast, so snatch one up if you can. I can only hope that you have less trouble choosing from one of the stunning paint schemes than I did.
Lionel E8/E9 AA set
MSRP: $1199.99
Features: Both units powered; TMCC, Legacy, or conventional control; O-54 operation; Bluetooth control via Universal Remote or LionChief App; RailSounds in lead unit; crew figures in cab
Roadnames: Southern Pacific (2333360), Southern (2033350), Amtrak (2333330), Aberdeen Carolina and Western, New York Central (2333340), North Pole Central (2333320)
Website: lionel.com