In the toy train world, it seems that each year or so there is a common theme among manufacturers. 2022 seemed to be the year of Amtrak. With the 50th anniversary paint schemes announced on Amtrak's P42s it was fitting for Lionel and Atlas to lean into these announcements with a few of their own. We have already covered the scale Atlas Premier P42 (former MTH tooling) and now we are going to look at the Lionel rendition.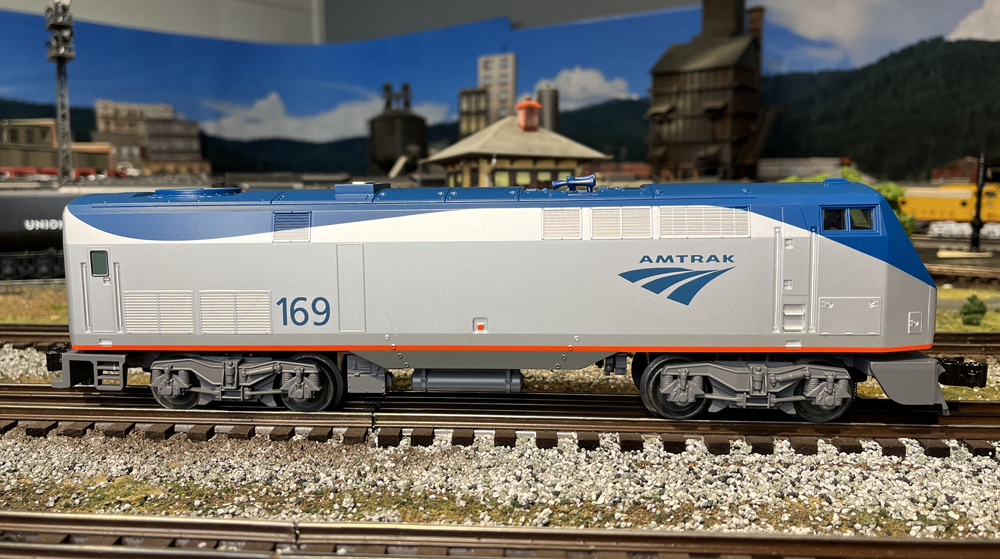 For most scale enthusiasts it wasn't hard to miss the Lionel offering in the catalog since the engine is a semi-scale LionChief +2.0 model which was sequestered back to page 105. Note: Lionel refers to these locomotives as a "Genesis" while the proper designation amongst railfans and Amtrak personnel is "P42," which we will use for this article. Like many LionChief and LionChief+ 2.0 models, this locomotive primarily has molded details with limited freestanding pieces.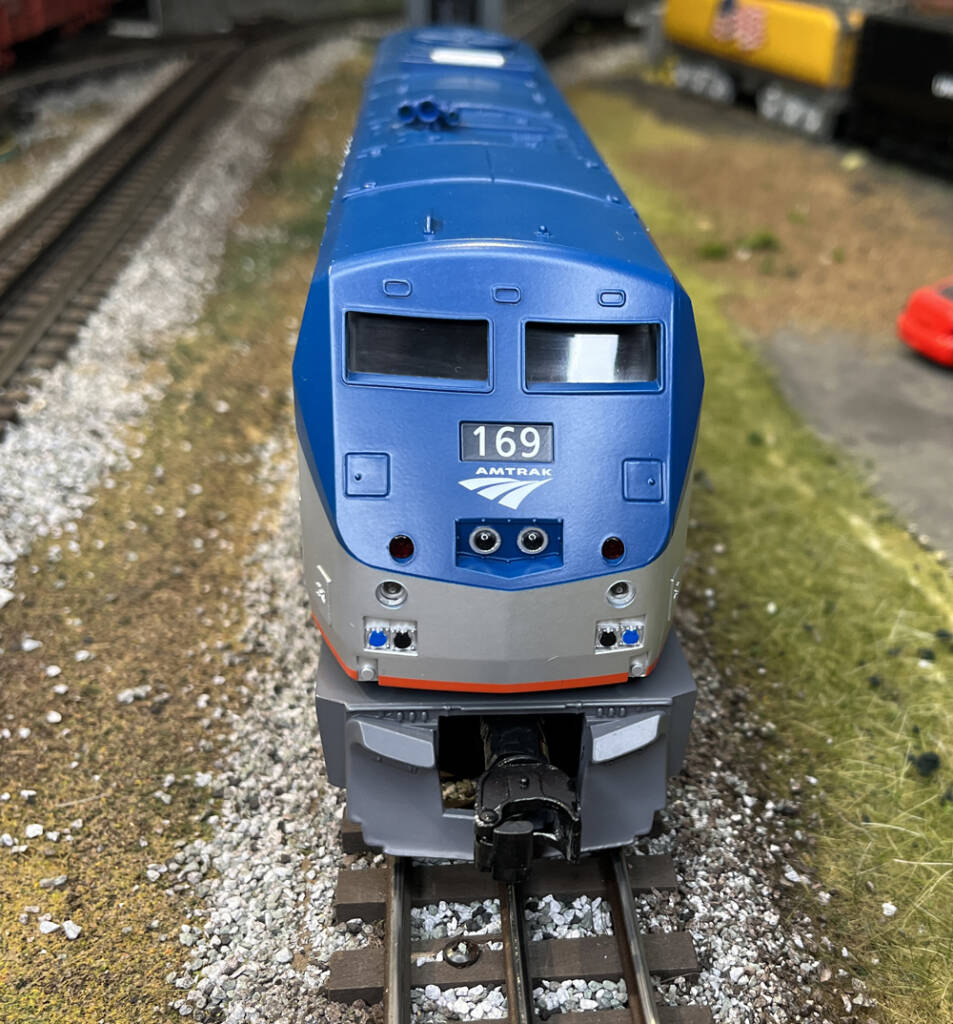 Lionel offered up eight standalone P42 options, phase 5 50th anniversary (2234080), Northeast Corridor phase 4 (2234060), phase 5 (2234050, shown in photos), phase 3 (2234070), Midnight Blue 50th anniversary (2234010), phase 6 50th anniversary (2234020), Dash 8 phase 3 (2234030), and phase 1 50th anniversary (2234040). These engines are not fully scale, measuring in at only 14½ inches in length, 4 inches shorter than the scale Atlas version. The engines weigh in at 4 pounds.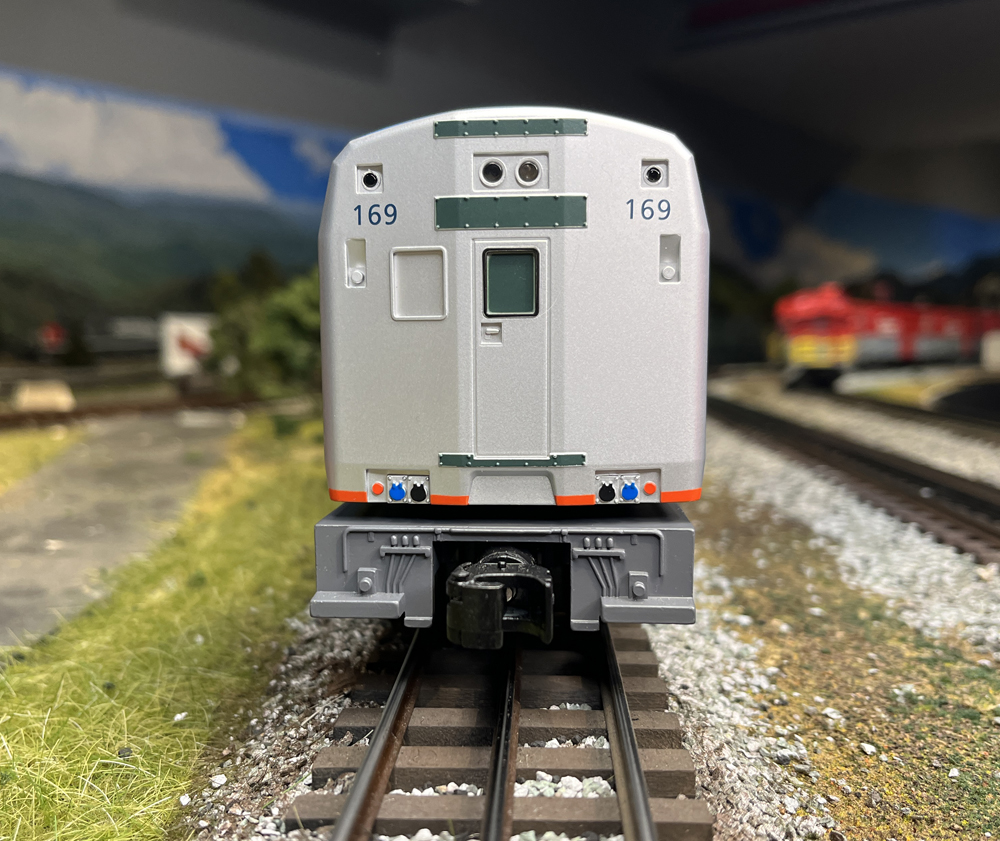 LionChief+ 2.0 engines include the highest level of Lionel's semi-scale features and have command control (TMCC) capabilities. For the uninitiated, TMCC can be controlled through a Legacy remote, Cab-1L, TMCC remote, or through the Lionchief App with Bluetooth. With Railsounds on board, these engines have horn, bell, crew talk dialogue, and engine sounds. Front and rear electrocouplers allow for easy coupling and or uncoupling wherever the locomotive happens to be on your layout. Lionel Voice Control allows the users to speak their own commands through the app and the locomotive will respond accordingly. These locomotives also feature fan driven smoke units.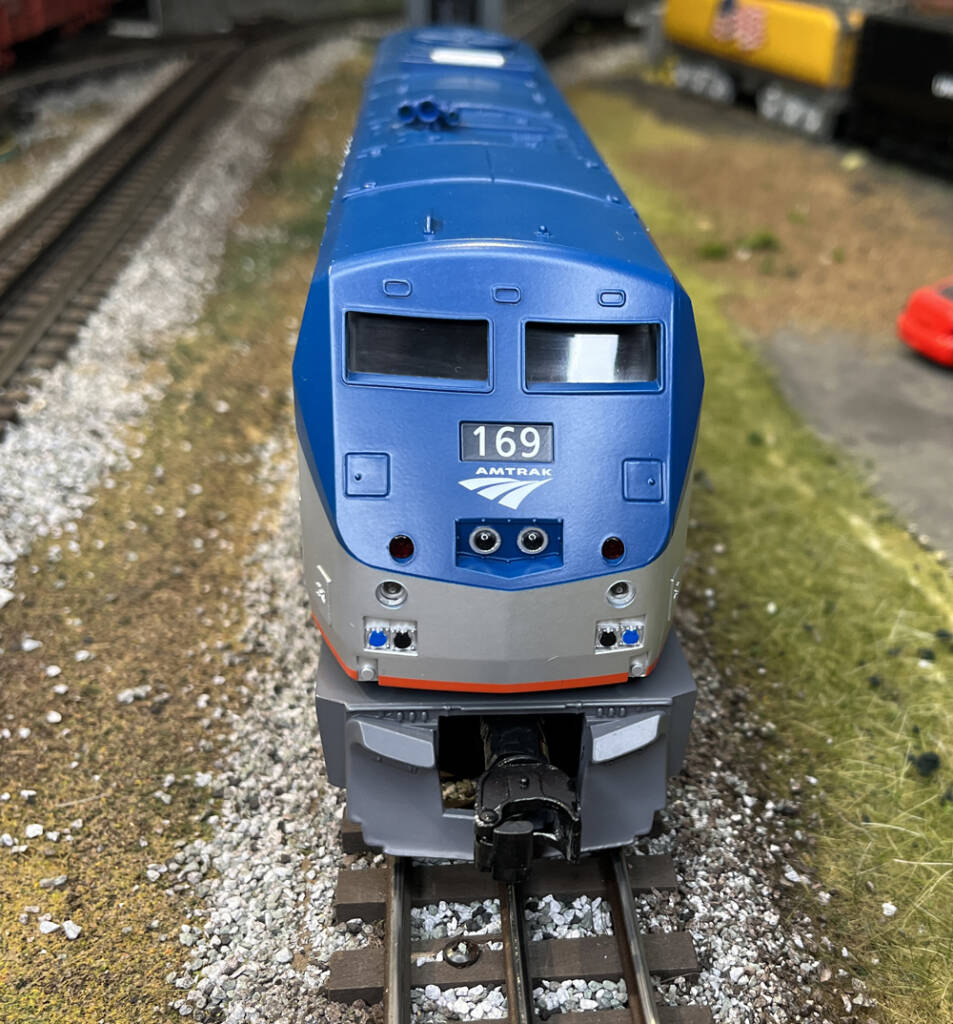 The highlight of Lionel's offering with the P42's was the addition of scale Amfleet cars. Page 106 and 107 feature the "Amtrak Genesis Lionchief Plus 2.0" set (2222060). This set includes a P42, two Amfleet coach cars, and an Amfleet cab car all in phase 6 paint. Lionel also offered 3 two-packs in phase 3 (22270290), phase 5 (22270300), phase 6 (22270310) schemes, as well as a two-pack which includes a coach car and cab car option in phase 3 (22270320), phase 5 (2270330), and phase 6 (22270340) paint.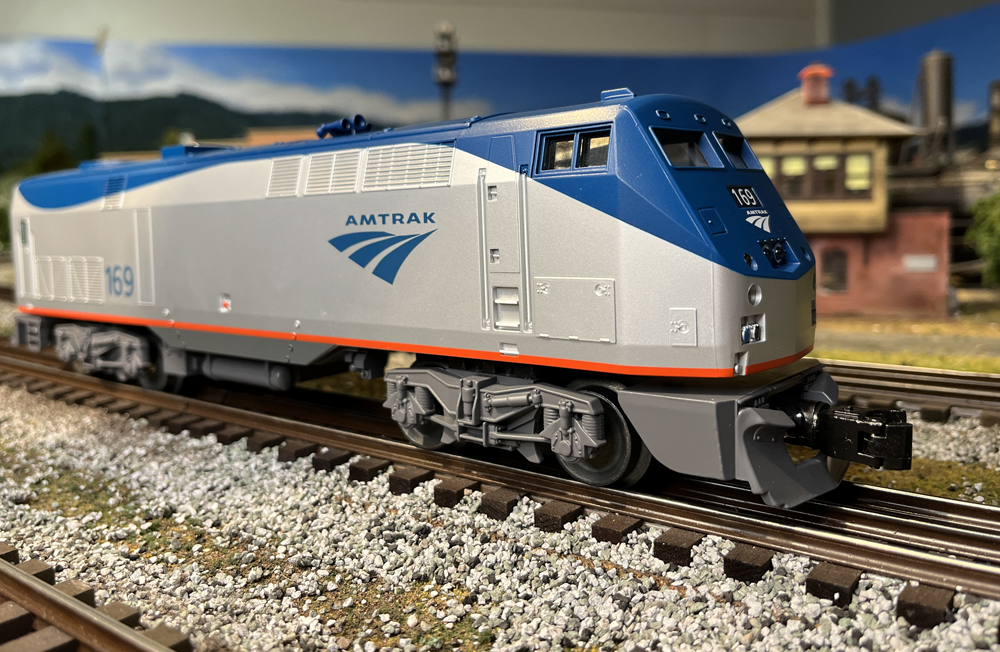 The Amfleet cars measure in with scale proportions at 18½ inches in length. The cars feature illuminated, detailed interiors; die-cast metal trucks; metal frames; flush-fitting windows; and underbody detailing. The cab cars have strobe lights and directional lighting, warning striping on the end, and a hand-painted crew figure in the cab. While the interiors do not come with passengers, the molded seating allows for users to add their own if they'd like. The cab car's directionality is controlled through the rear truck. The main body of the cars feature aluminum fluting with crisp paint and plastic inserts in the windows. Add-on parts include the handrails and underbody details.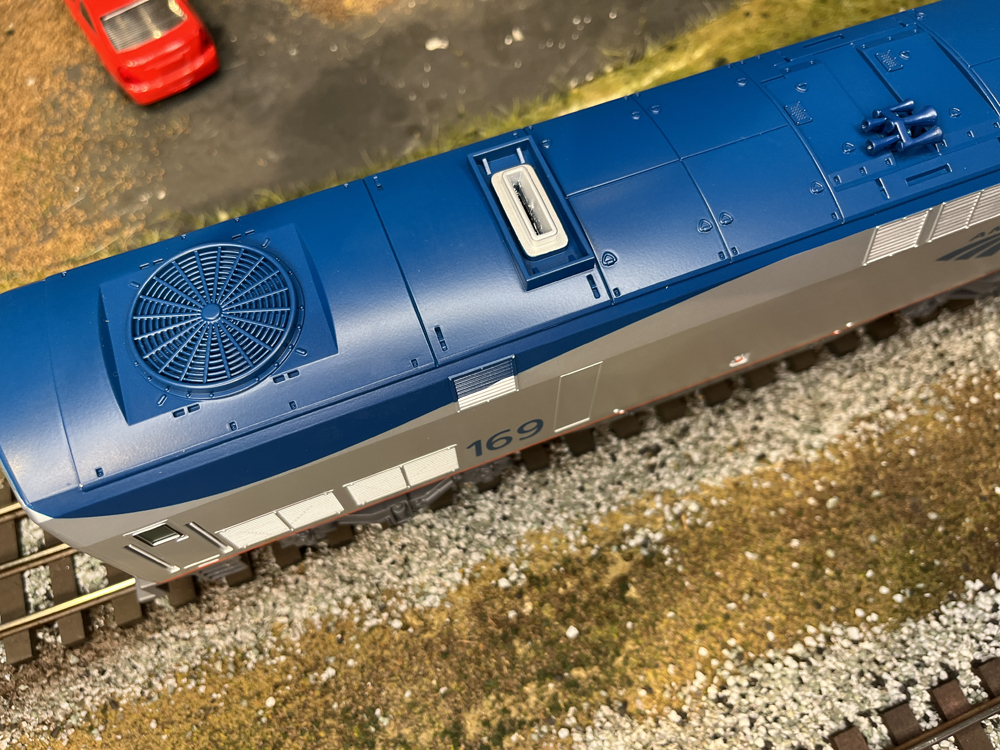 I was fortunate to grab the full set from TrainWorld which allows me to run a five car train. The Lionel Genesis set (2222060), which features the P42, two coach cars, and a cab car, sells for for $999.99. The standalone P42 locomotives is priced at $549.99, and the two-pack of Amfleet cars lists for $399.99. There are still a number of these available at retailers.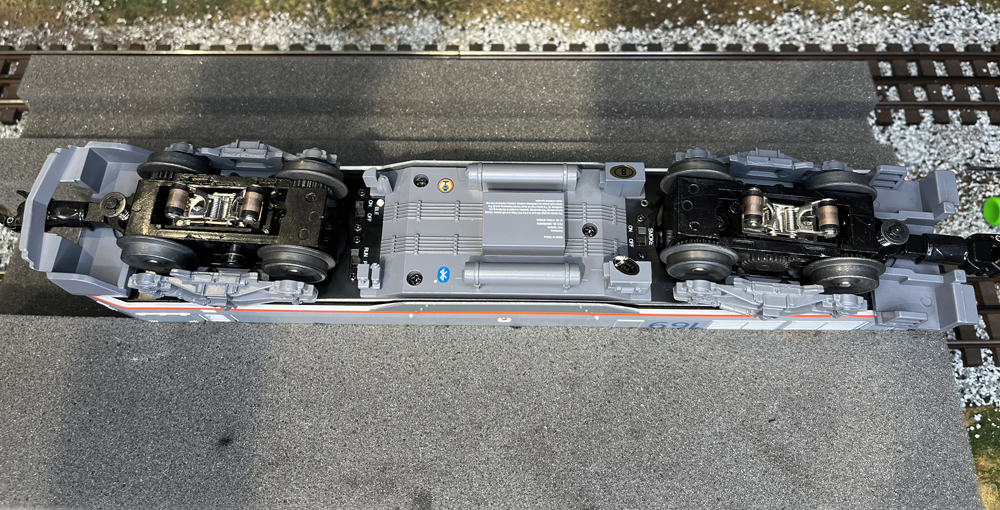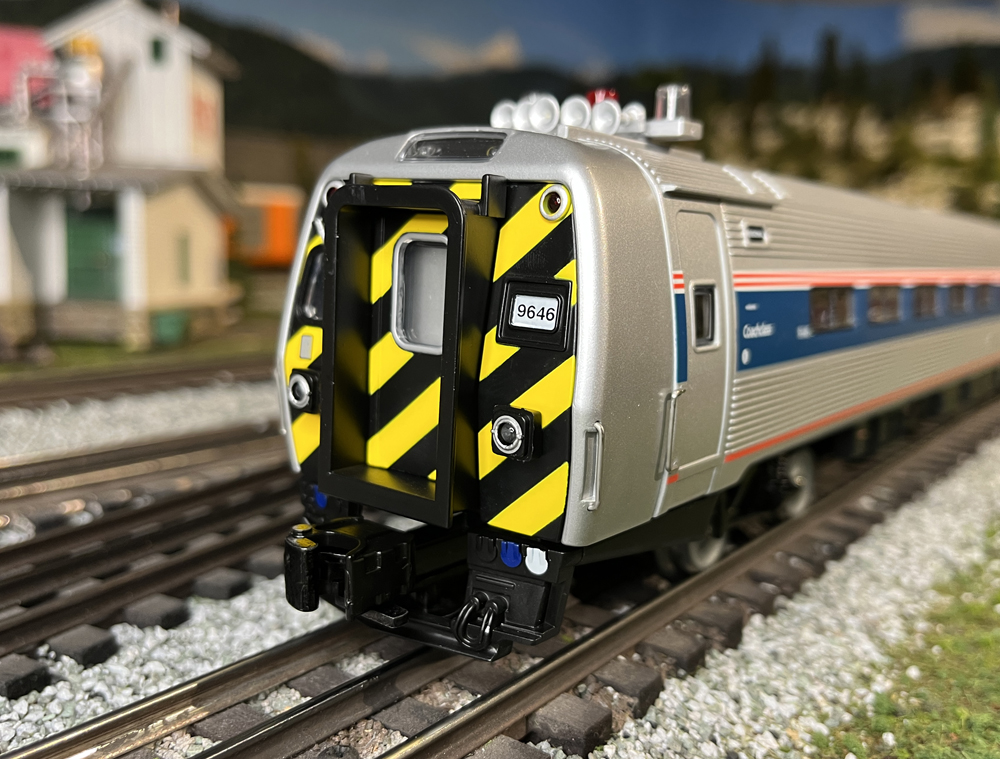 Lionel Amtrak P42
MSRP: $549.99
Features: O-31 operation; operation via conventional transformer, command control using TMCC, or Bluetooth using Universal Remote or LionChief app; RailSounds equipped; fan-driven smoke unit
Roadnames: Phase 5 50th anniversary (2234080), Northeast Corridor phase 4 (2234060), phase 5 (2234050), phase 3 (2234070), Midnight Blue 50th anniversary (SKU: 2234010), phase 6 50th anniversary (2234020), Dash 8 phase 3 (2234030), and Phase I 50th anniversary (2234040)
Website: Lionel.com
Get more O gauge action on the Chris's Trains & Things channel on YouTube.