The Lionel American Flyer GP7 is one of those classic locomotives to build your S gauge railroad around. This release of FlyerChief GP7s is from the Lionel 2021 Volume 2 catalog and has engines for the Burlington Northern, Chesapeake & Ohio, Lehigh Valley, and Wabash railroads plus two sets. One is a Texas & Pacific freight, and the other is a Clinchfield coal hauler.
I unpacked the S gauge road diesel, along with its manual and FlyerChief controller, the latter of which is marked for the Wabash engine. There were no extra traction tires or special items in the box.
After lubricating the engine as specified, I ran it with a transformer. It showed quick responses, and there were no issues.
Get the latest values for your S gauge trains.
Lionel American Flyer GP7
Using two Lionel buttons wired into my layout, I tested the sounds. Everything worked as specified.
There are switches underneath to choose transformer only or the transformer with the handheld controller. You can also turn off the sound system.
The RailSounds were perfect, and the buttons activated the whistle and bell. Crew talk is activated with a short blast of the whistle button; it worked as it should.
Next, I used the supplied controller; it was completely successful.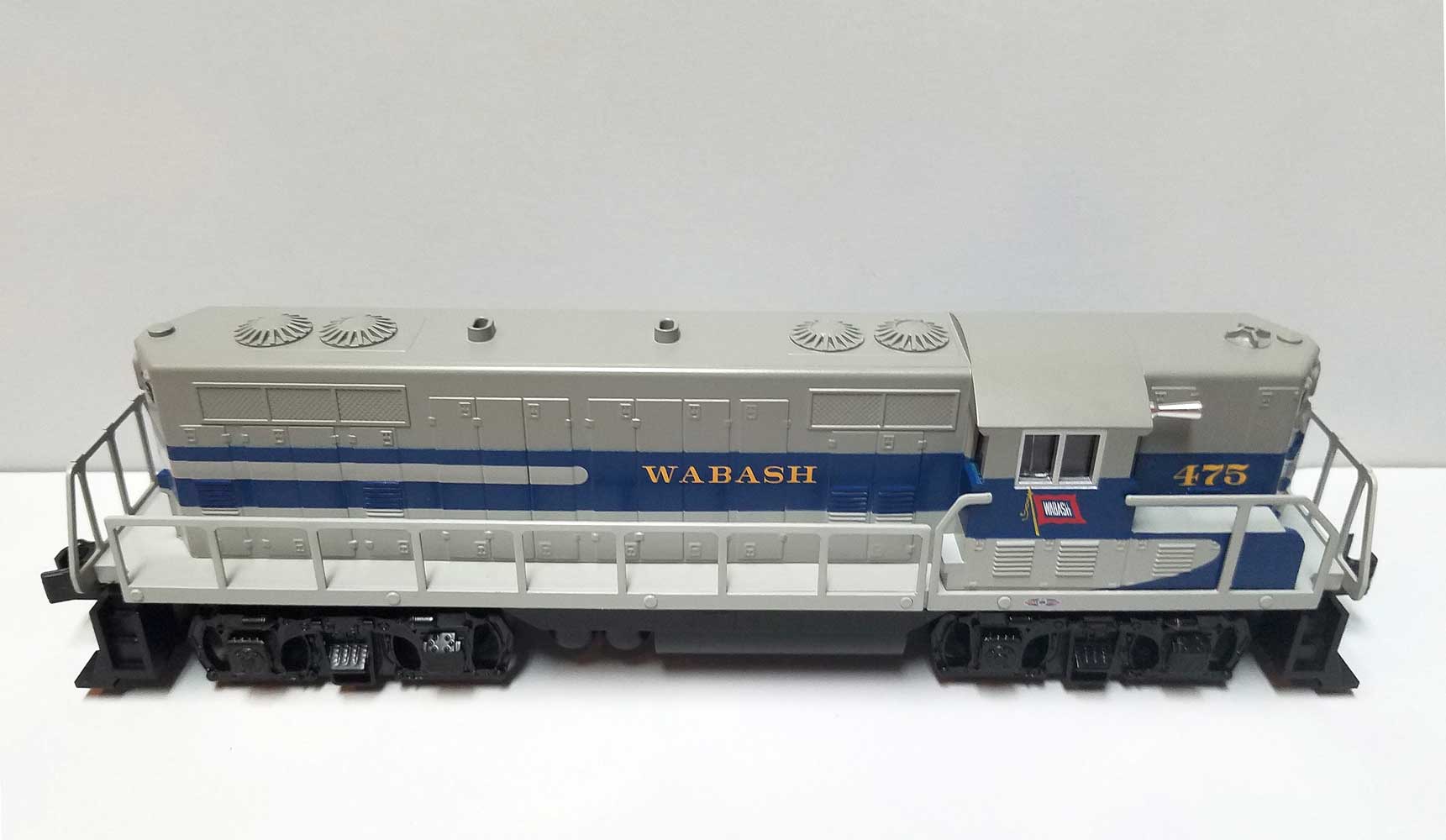 Finally I used my smart phone with the LionChief Bluetooth app. Again, the engine performed perfectly. The app gives you a lot more control options than do the handheld or universal units.
My layout uses original Flyer track and switches, meaning there are tight curves and Gilbert switch issues. The Lionel GP7 diesel handled both without difficulty.
I tested pulling ability by placing Gilbert-era Flyer freight cars behind the engine until it stalled. The Geep was able to pull 19 cars before being unable to start – good for an engine with only one motor.
Lionel has also redesigned the FlyerChief GP7 trucks for the first time in 60 years to be more prototypical than earlier Gilbert or "Flyonel" models.
For its $274.99 list price, this engine is a good value. That's only a $25 increase since the 2017 models. – Bill Clark
S Gauge FlyerChief GP7 by Lionel
Price: $274.99 (No. 2221040)
Features: FlyerChief control with user selected operational modes; LED lights; switches for background sounds, transformer remote operation mode; RailSounds RC sound system with background sounds, whistle, horn, bell, and announcements; traction tires; directional headlights; Electrocouplers
Current road names: Burlington Northern, Chesapeake & Ohio; Lehigh Valley; Wabash; plus Clinchfield and Texas & Pacific available in sets
Website: www.Lionel.com