This review of Atlas O High Cube boxcars is by Chris Montagna of the Chris's Trains and Things channel on YouTube.
I have two highly anticipated pieces of rolling stock from Atlas O: the Gunderson 50-foot High Cube Boxcars. Atlas announced these cars in its June 2021 catalog.
Trains.com members can see a video review of this product here.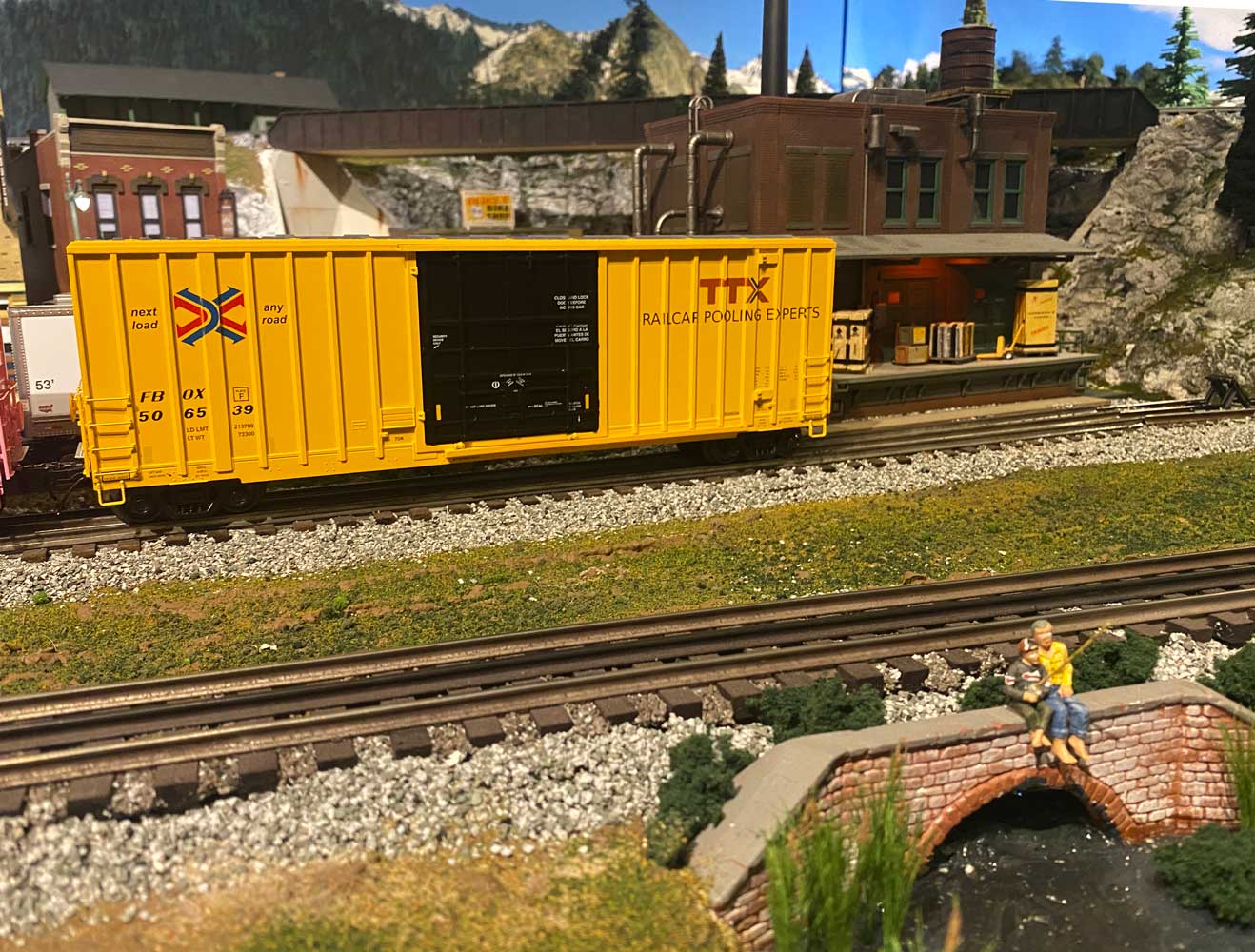 Atlas cataloged these in eight different liveries: Canadian Pacific; Arkansas-Oklahoma; GATX Corp.;  GATX heritage scheme; TTX Forward Thinking; TTX On Rail for a Cure; International Bridge & Terminal; and Southern Railway of British Columbia.
Each comes in two road numbers except for the GATX Heritage and the On Track for a Cure schemes. MSRP for each is $79.95
Atlas O High Cube boxcars have history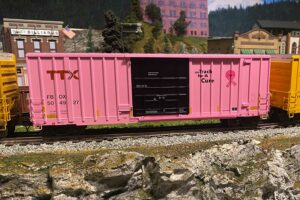 These cars come from Atlas, but as is marked on the box they are Premier line models which we've come to know means they are from ex-MTH tooling. I actually have an MTH car and you can see some minor differences from the new Atlas products.
One interesting thing is when we look at the underside of the car you'll notice on the bottom of the truck a white Atlas stamp, but underneath it there's the molded MTH in the truck.
So these cars still use MTH trucks, even though they're Atlas cars. That means there are no roller bearings on these trucks, a minor disappointment for some of us that were hoping to see those on these. However, short of the trucks these are absolutely phenomenal models.
These have operating doors, operating couplers, and great detailing on the sides on the end as well as underbody detailing.
Looking back at an older MTH version of this car in Canadian Pacific paint, the detailing on the exterior is pretty much the same because again, this is the same tooling. It doesn't have a silver end step like the new Atlas TTX models; it's red like the rest of the car. But this is a CP car, not a TTX car, so we could be comparing apples and oranges when we think about the prototypes.
Interested in freight car paint schemes? Click here.
These are sought after
The reason these were so highly sought after is because the MTH versions of these yellow TTX cars go on the secondhand market for twice their value, if not more.
The new models are built to order like most of our new Atlas catalogs. Let me just say, if you didn't preorder these, they're going to be a bit difficult to find. I preordered two of the yellow TTX cars, as well as the On Track for a Cure car and wanted to try to find the International Bridge & Terminal car but didn't have any luck. Check with your local hobby shop; maybe they can get one for you.
These are some great cars from Atlas. If the Gunderson auto racks that are coming out in summer 2022 are anything close to the detailing on these, we are in for a treat.