Having your own YouTube channel is a cool thing. Getting your own custom-decorated locomotive is also pretty spectacular.
Trainworld, in conjunction with Chris Raines, the creator behind YouTube toy-train channel RBP Trains, is producing a Lionel Legacy ES44AC in a modified Union Pacific heritage Missouri-Kansas-Texas Railway paint scheme.
RBP Trains, Trainworld make custom locomotive
If you've ever watched his YouTube channel, you know Raines is always wearing a dark-colored (frequently black) shirt adorned with the Katy logo. The back half of the model corresponds to his "uniform" and the Katy heralds on the nose will be lettered for RBP Trains.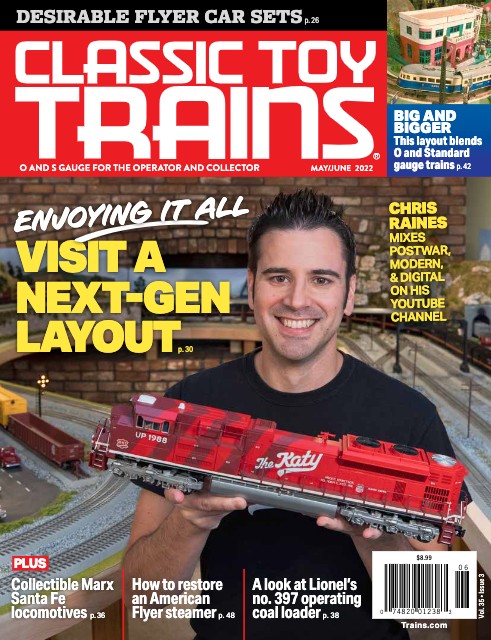 The paint scheme on the prototype locomotive, UP No. 1988, is mostly two shades of red.
Chris and his railroad appeared on the cover of the May-June 2022 issue of Classic Toy Trains. He said the collaboration between he and Trainworld came about during a visit to Lionel in December that year.
While there, he texted Transworld's Ken Bianco Jr. and asked him what the chances of doing a custom locomotive were. Given the popularity of Raines' YouTube channel, Bianco thought it was a good idea.
Didn't take long
Raines said a graphic designer friend, Joe Farran, came up with the artwork and scheme for the engine in about 15 minutes. Chris's brother, Kyle Raines, designed the logo.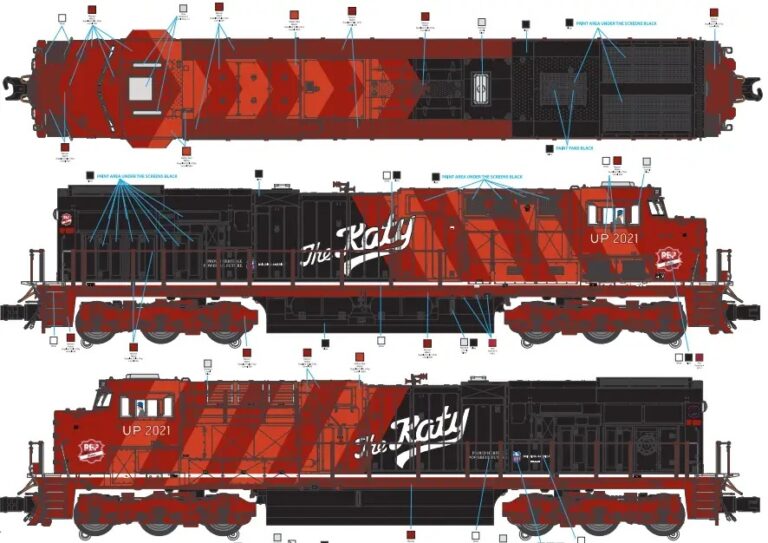 Sometimes custom runs work well and other times … well, it takes a while to sell them all, Bianco said. This one falls into the first category. "The response has been crazy."
Asked if he ever thought he'd be able to have a custom run of locomotives, Raines said, "Not in a million years." He added if he gets another chance, he'd like to do a LionChief model to make it more accessible to families and kids.
Raines and Trainworld are hopeful the locomotives will be delivered in time for Christmas 2023.