MTH Electric Trains announces its Christmas 2023 RailKing releases, and there promises to be something to get many O gaugers in the holiday spirit.

At the top of the list is the RailKing Imperial ES44 diesel (No. 30-21157-1; $439.95) with sounds recorded from a prototype ES44AC. It features two flywheel-equipped motors, all-metal wheels and gears, Proto-Speed control, and remotely activated front and rear Proto-Couplers. It also has an operating smoke unit, flashing LED ditch lights, and operating LED charging lights.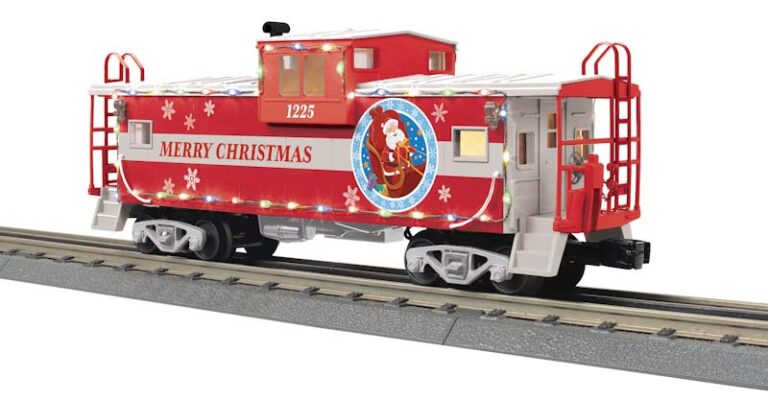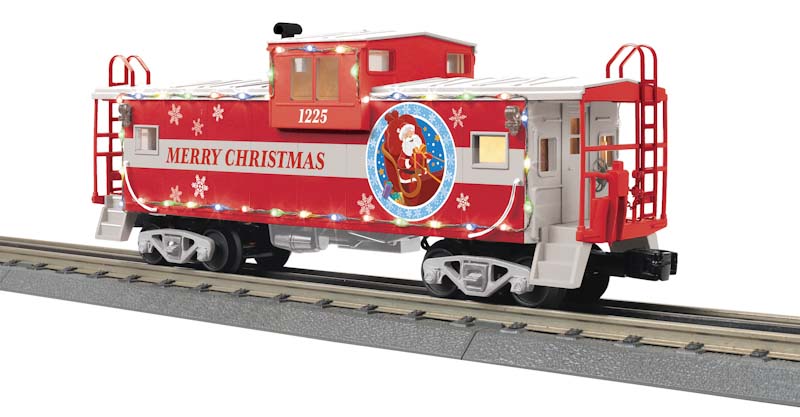 To accompany the locomotive, MTH also offers a Christmas Rugged Rails Extended Vision Caboose with LED Lights (30-77382; $89.95). It has operating couplers and working holiday lights on the sides.
The train maker is also offering a variety of lighted and unlit seasonal boxcars, gondolas, and flatcars displaying everything from snowmen to Christmas trees; one even has a nativity scene. They range in price from $64.95-$89.95.
Also coming are RailKing bump-and-go trolleys in Christmas (No. 30-5227) and North Pole (30-5228) paint schemes at $109.95 each. There's an operating handcar (30-5234; $89.95) too.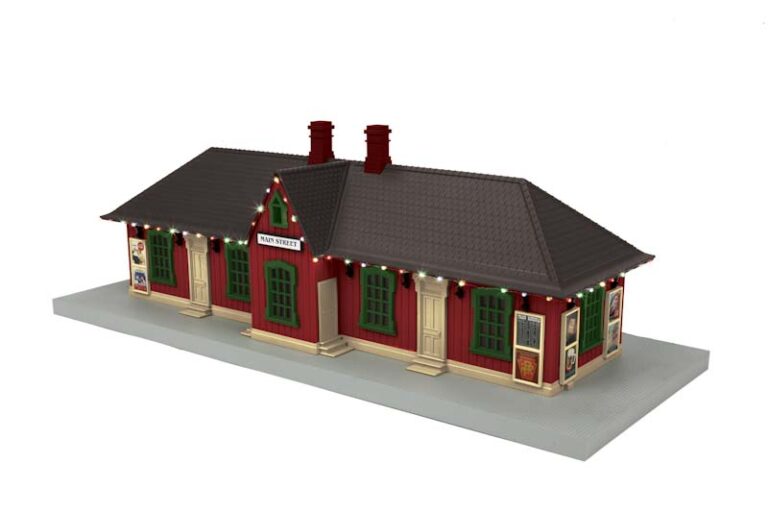 Rounding out the offerings is the RailKing Country Passenger Station with operating Christmas lights (30-90641; $99.95).
MTH anticipates items shipping to retailers in October. Read more here.