November 2021
The November 2021 issue of Classic Toy Trains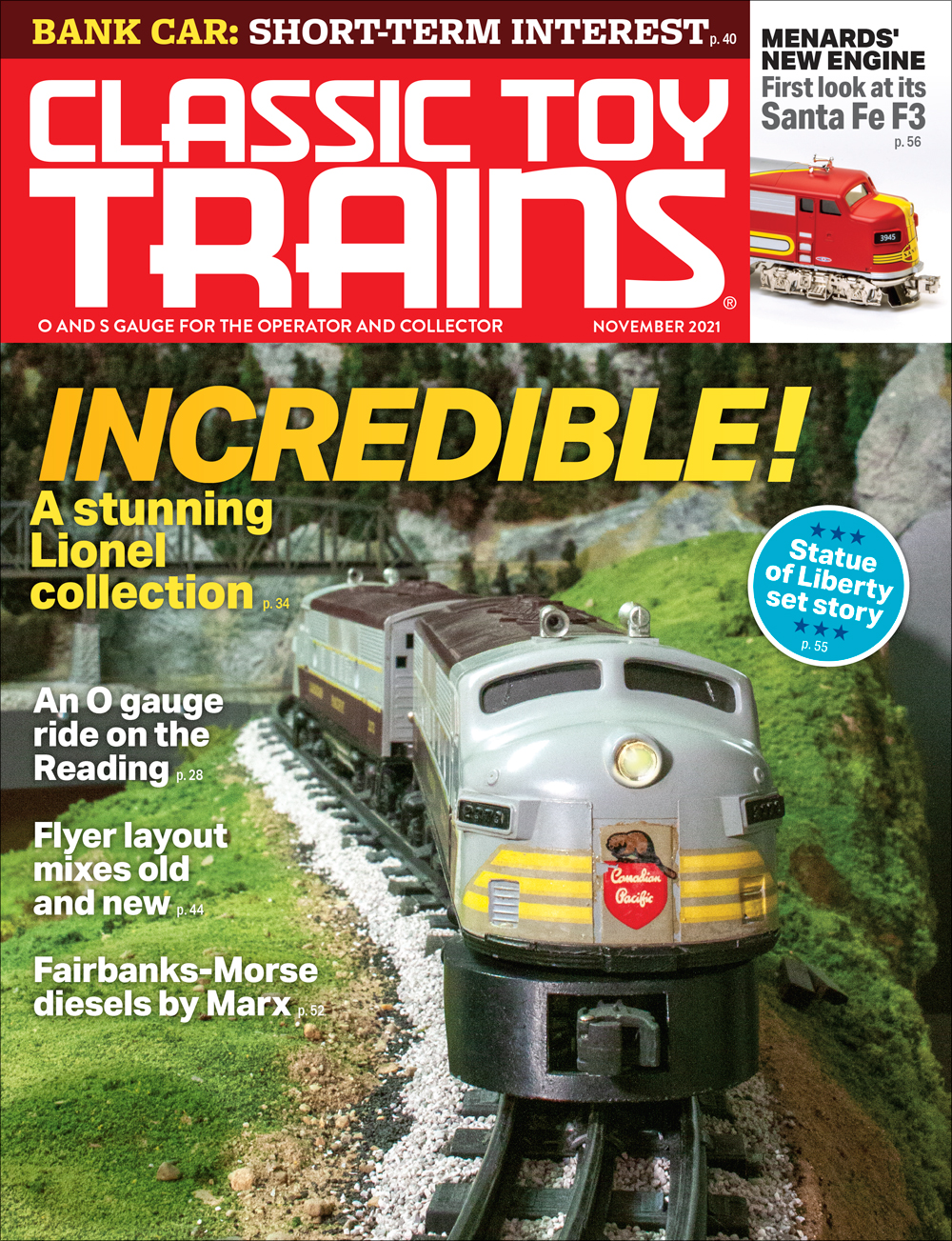 Featured
In this Issue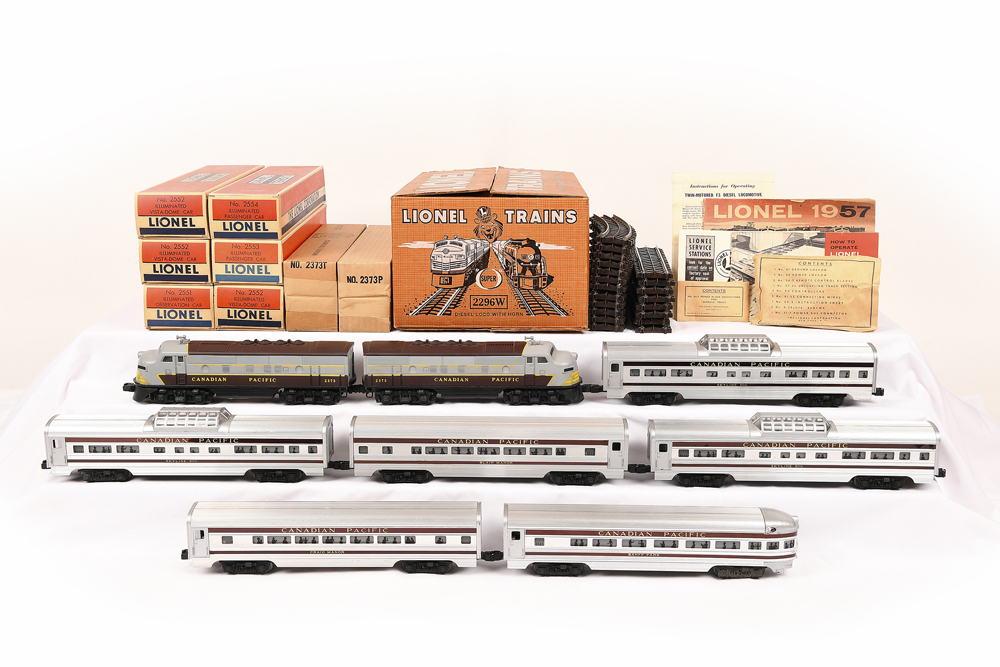 True student of all things Lionel
Trains and documents fascinate George Schmid.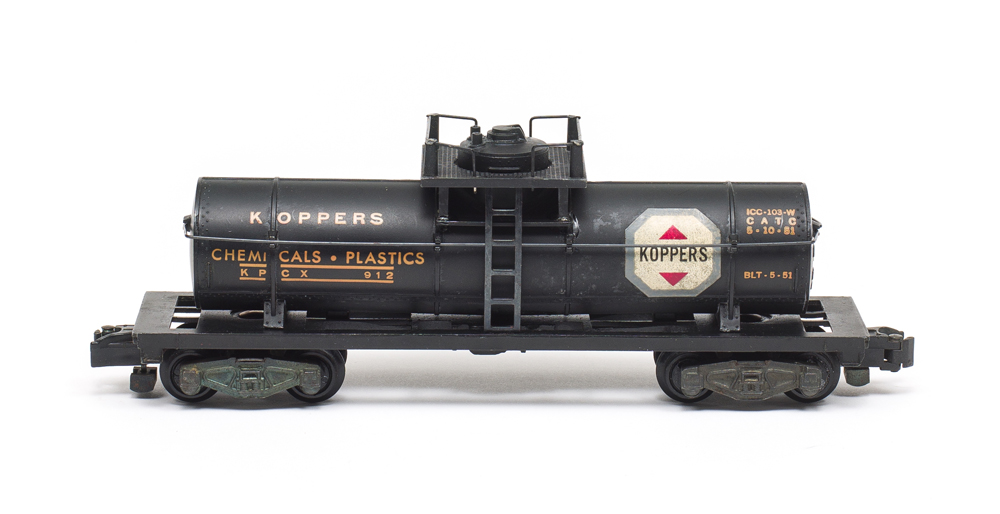 Flyer no. 912 Koppers tank car
This model highlighted the chemical industry's ties with railroading.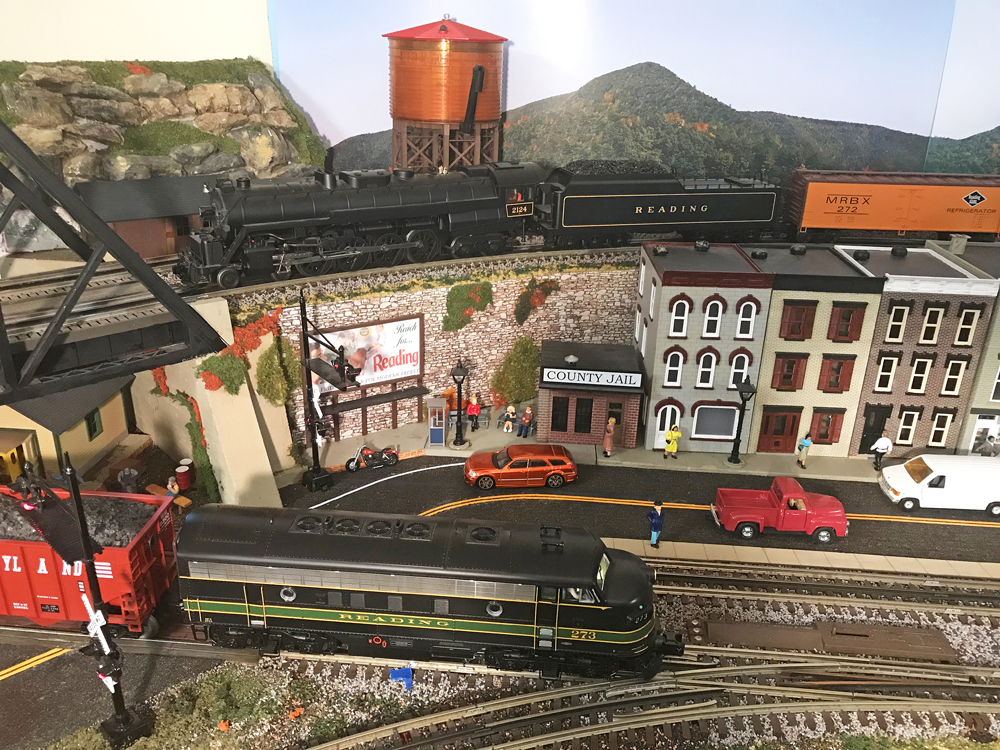 Take a ride on the O gauge Reading
One modeler's three-rail tribute to his favorite fallen flag.

A car that drew short-term interest
Developing the no. 6050 Lionel Savings Bank.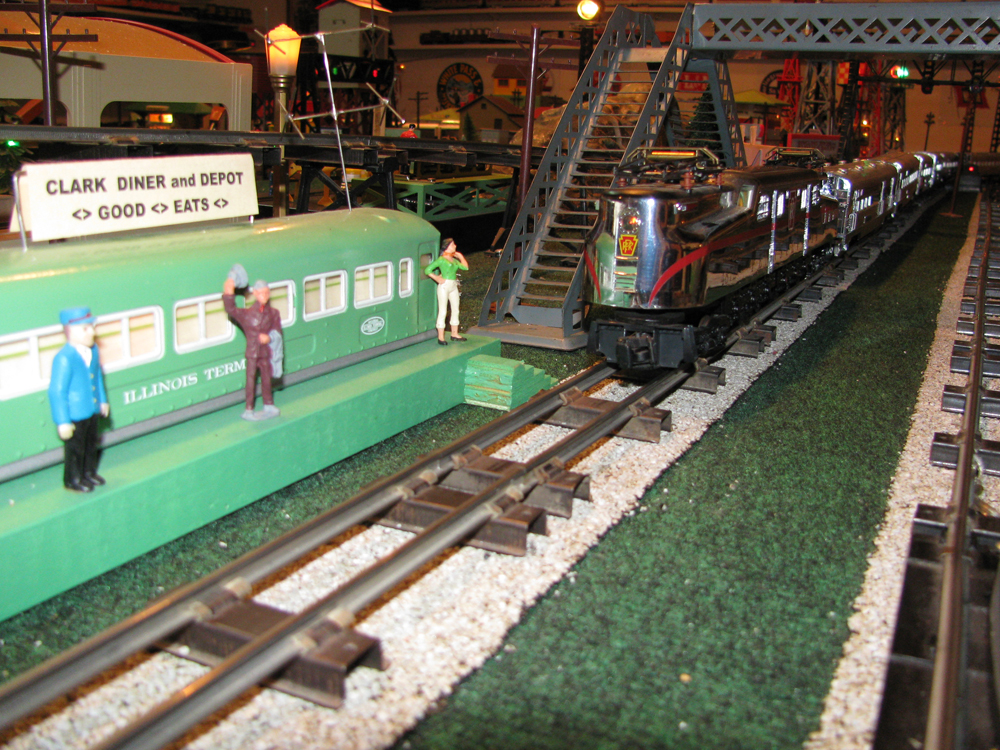 Built with the spirit of Gilbert
Tradition shapes Bill Clark's S gauge layout.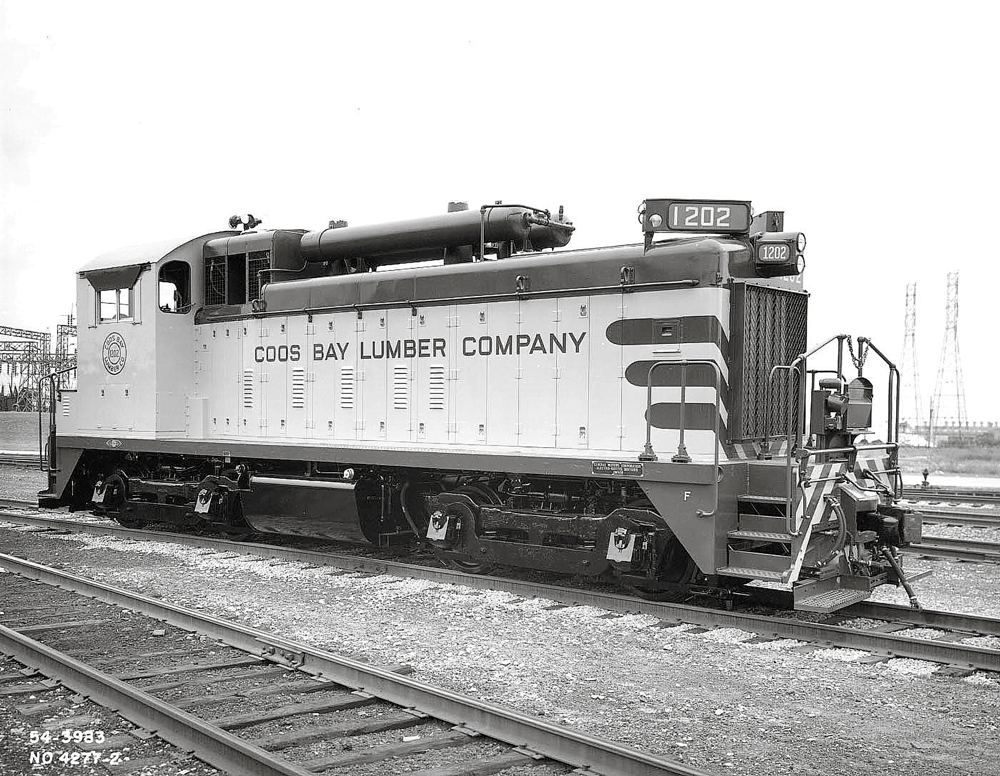 Modeling a logging switcher
Lionel's no. 614 locomotive is the starting point for this project.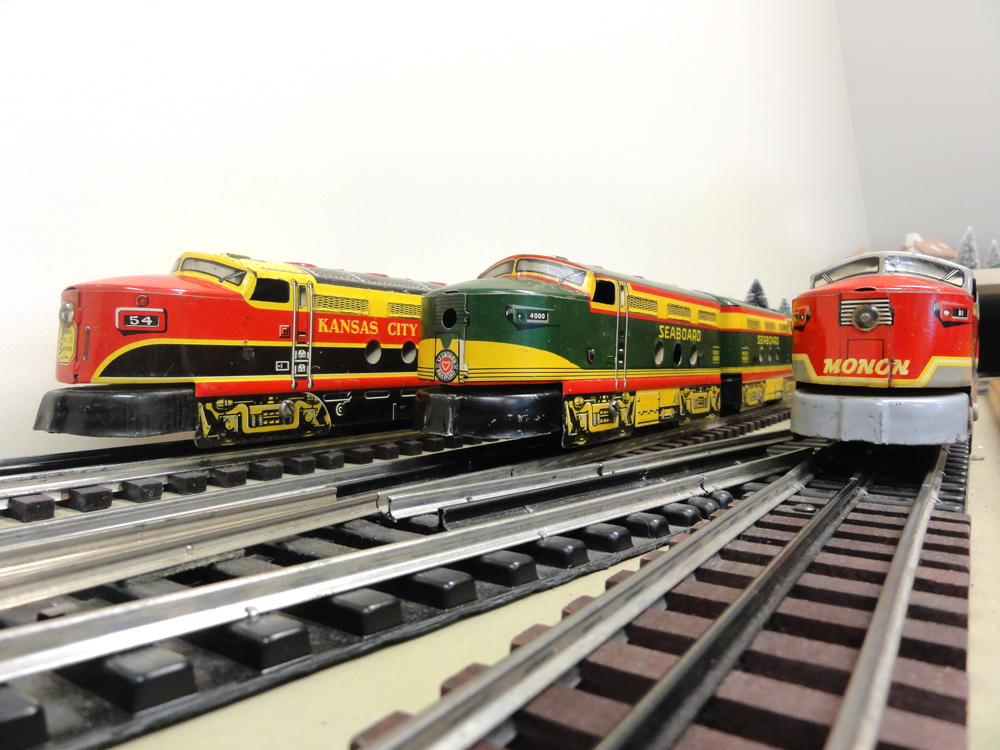 Marx diesels from Fairbanks-Morse
Colorful lithographed engines brighten O gauge layouts.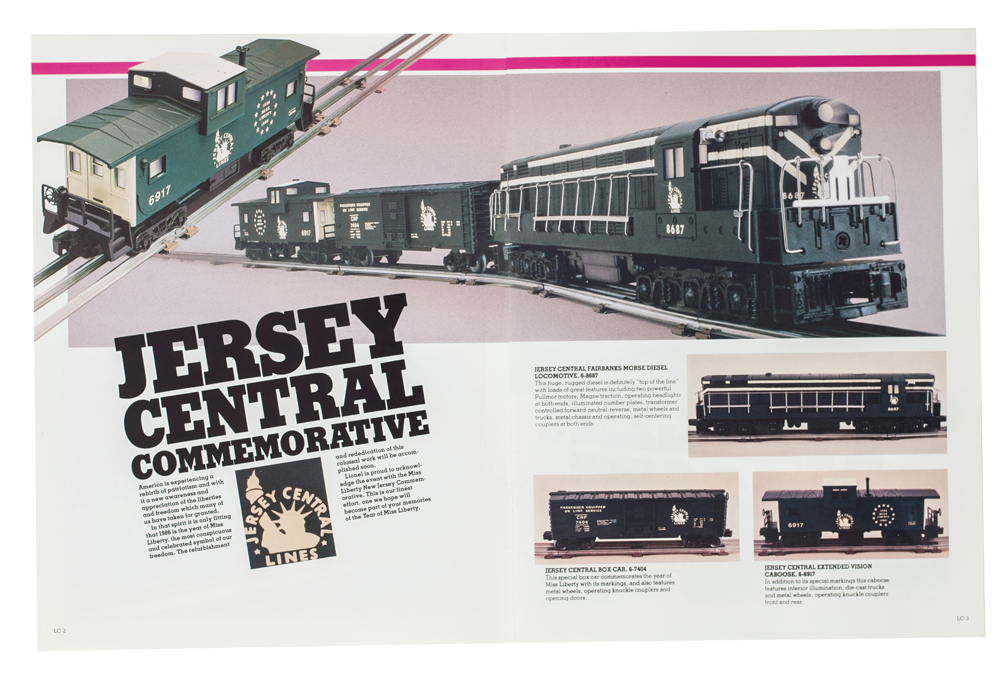 Lionel marks 100 years of Lady Liberty
Train Master set recalls American freedom.
Also in this issue:
EDITOR'S DESK, pg. 4
LETTERS, pg. 6
MODERN ERA NOTES, pg. 8
PHOTO ALBUM, pg. 10
NEWS & PRODUCTS, pg. 14
Atlas O rolling stock and buildings, club cars, books, a special issue
QUESTIONS & ANSWERS, pg. 20
VIEWS FROM THE UNDERGROUND, pg. 23
S GAUGE THEN NOW AND THEN, pg. 24
REVIEWS, pg. 56
First look: Menard's F3 engine; Lionel Legacy Soo Line 4-6-0
AD INDEX, pg. 65
TIPS & TECHNIQUES, pg. 66
Test transformer phase; a starlight defense