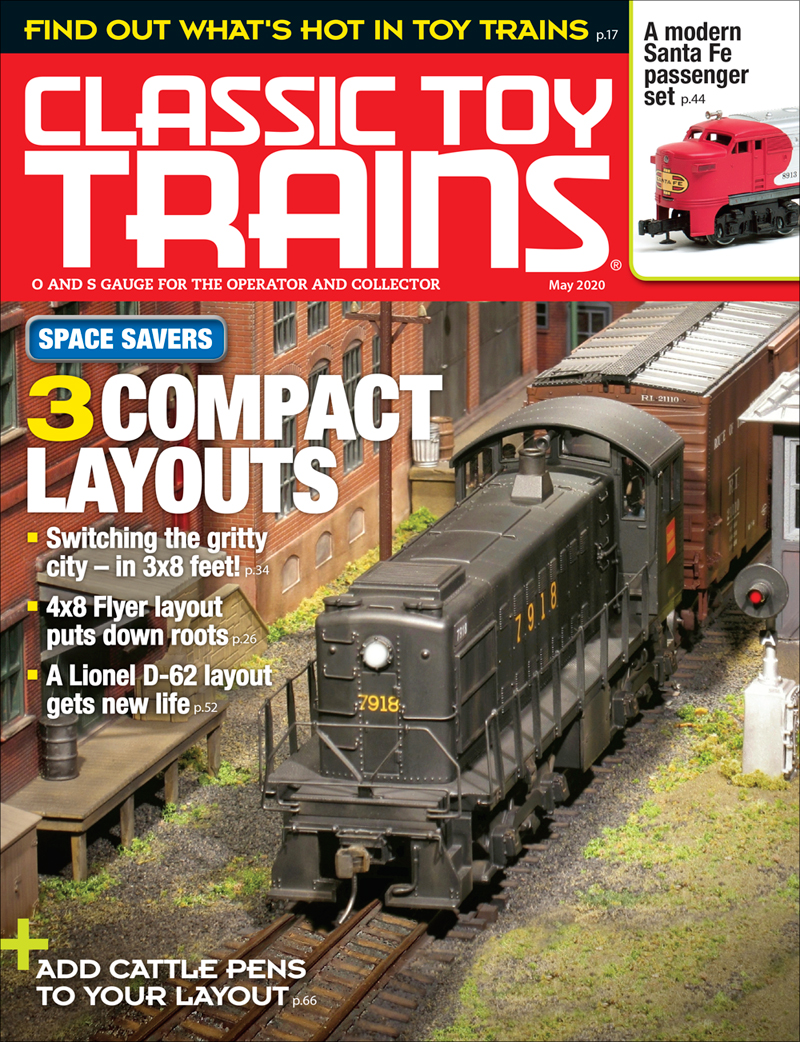 In the pages of CLASSIC TOY TRAINS magazine you'll find information about building, operating, and enhancing toy train layouts; track plans, repair and maintenance tips, profiles of collectible postwar and prewar trains, and more.
Features
How to pack action into a 30-square-foot layout
The start of something big
A 4-by-8-foot S-gauge layout promises to grow and grow.
Lionel's top brass for 1967
Unique boxcars from the Train Collectors Association.
The American Miniature Railway Co. made toy trains for a short time.
Lionel's overlooked modern-era warbonnets
An O gauge icon at a value price!
Lionel flatcars carried construction equipment.
Restoring a Lionel postwar display
A lot of T.L.C. brings a D62 layout back to life.
An easy to make livestock pen
Common vintage Marx fence sections keep the cattle in.
Departments
News
What's selling? | What are you buying? | Plus More!
Collectible Classics
Authenticast's No. R-153 Junior Farm Set
Views from the Underground
Reviews
MTH Union Pacific No. 1111 SD70ACe, Menard's Schneider terminal
Tips, Tools, & Techniques