March 2021
March 2021 issue of Classic Toy Trains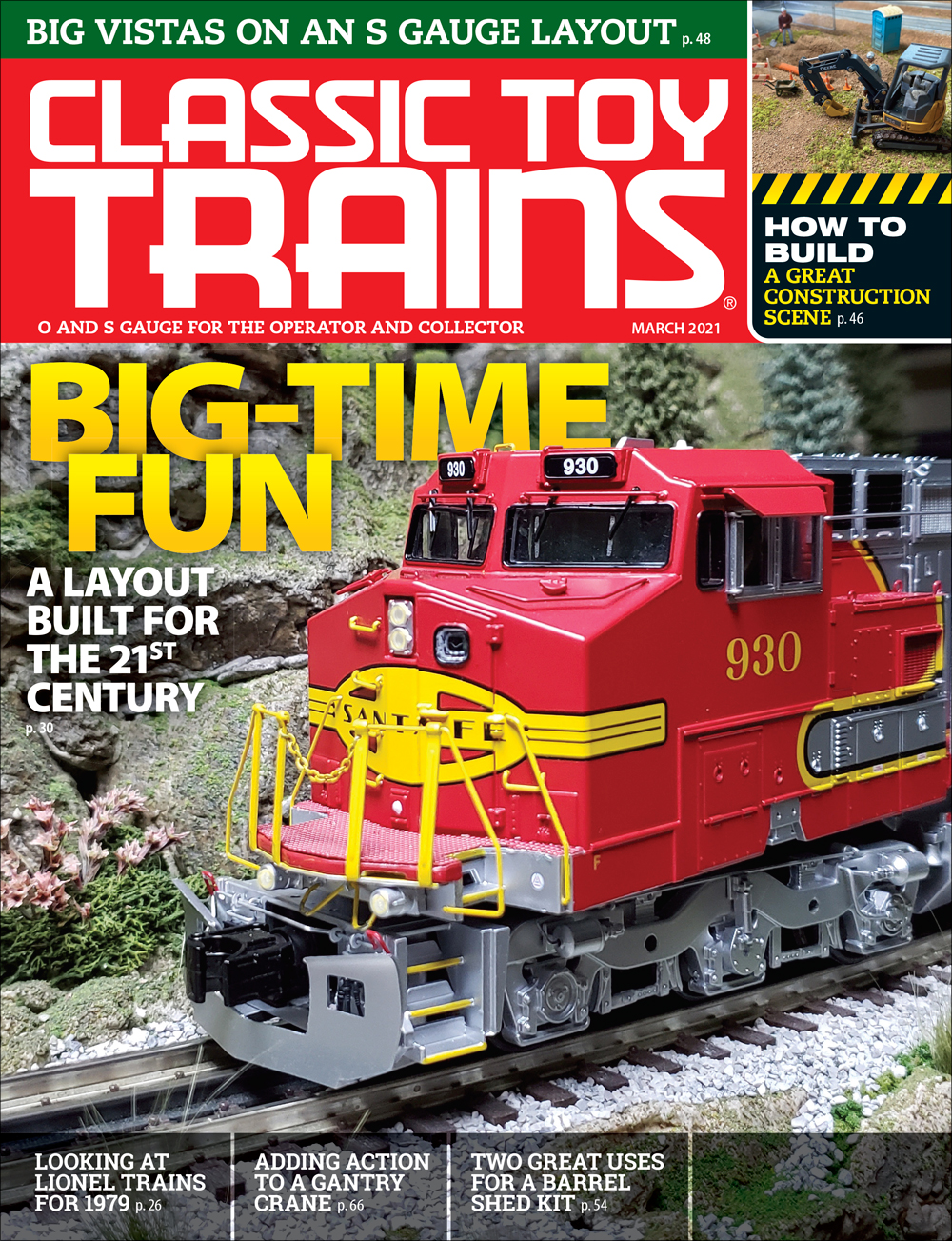 Featured
In this Issue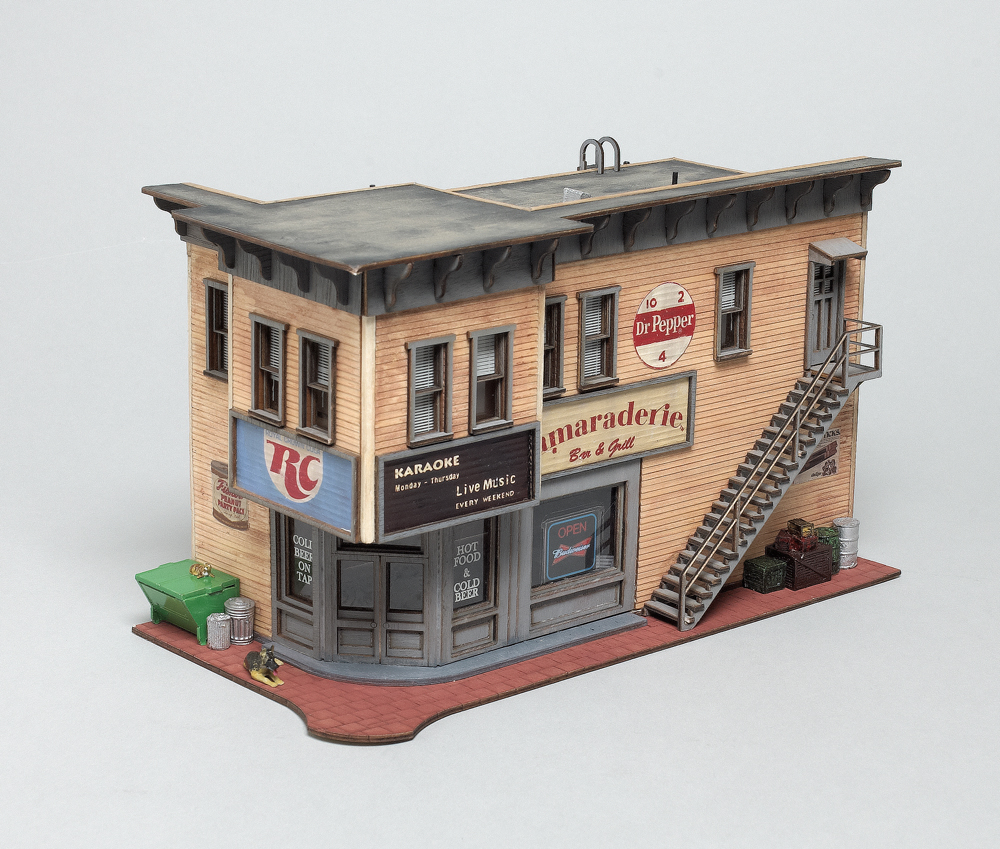 Collectible classics: Menard's No. 279-1960 Camaraderie Bar & Grill
Prices have been going up on this recently produced structure.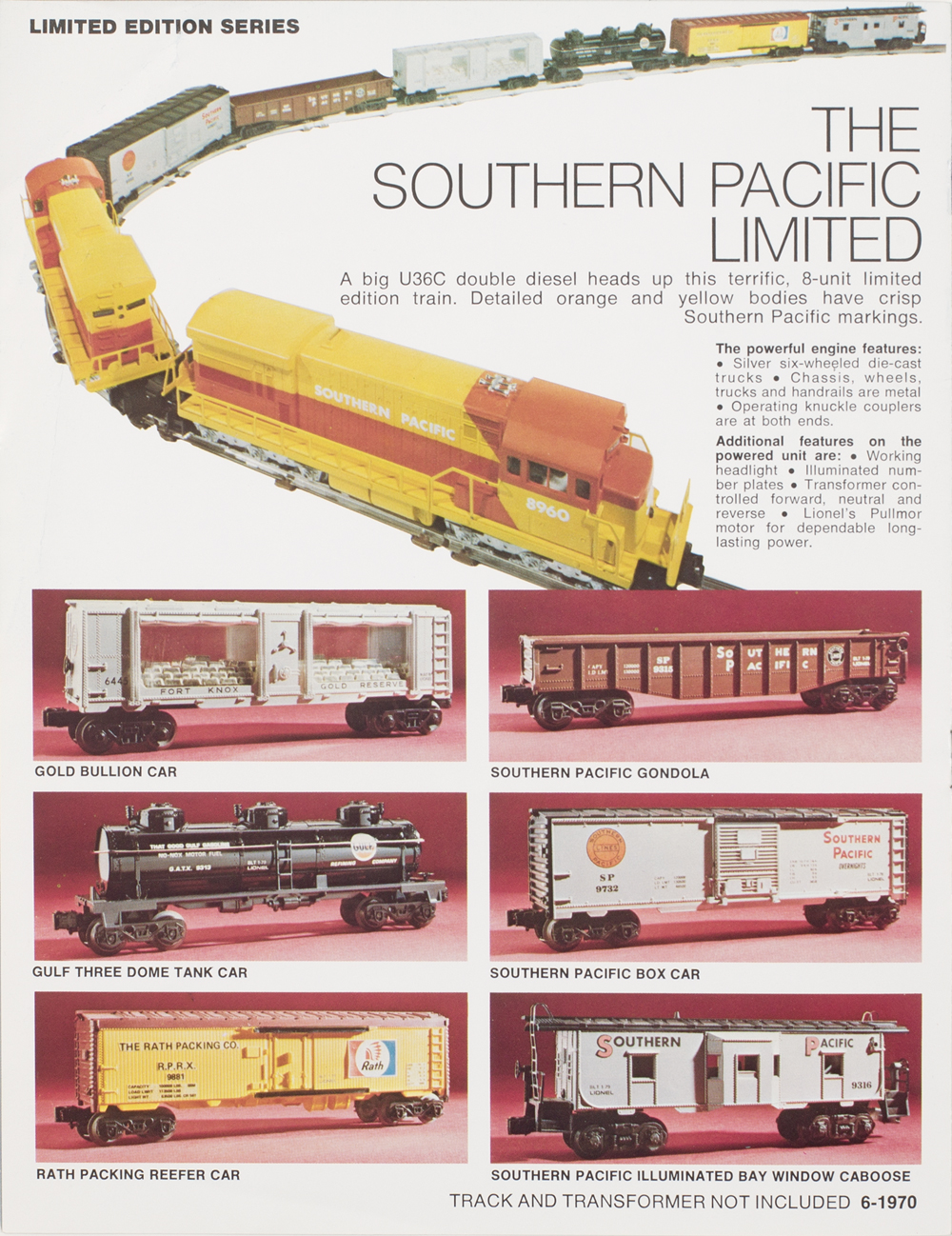 Lionel Trains for 1979
Much to admire in a great year from the MPC era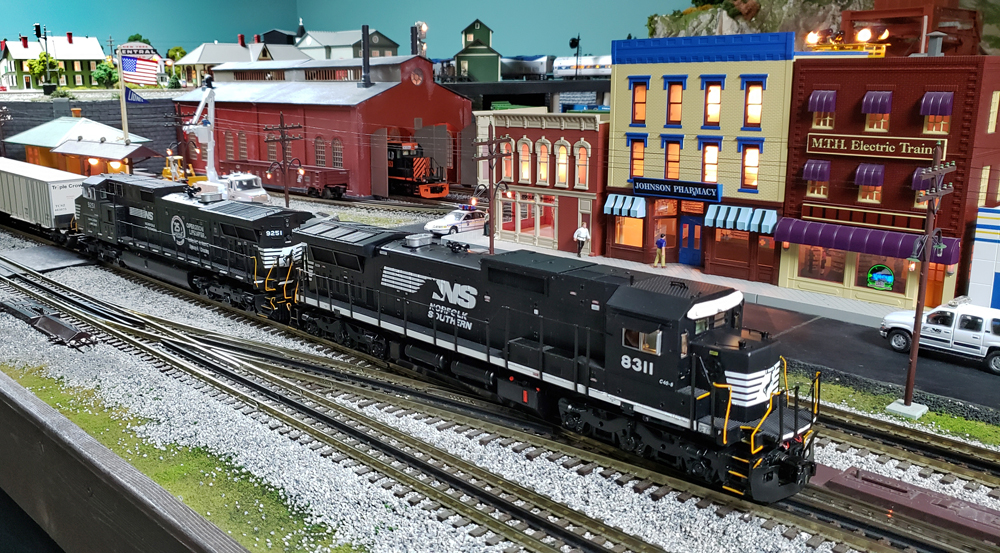 New generation 'conquers O gauge' modeling
Jason Stuckert builds a layout for the 21st Century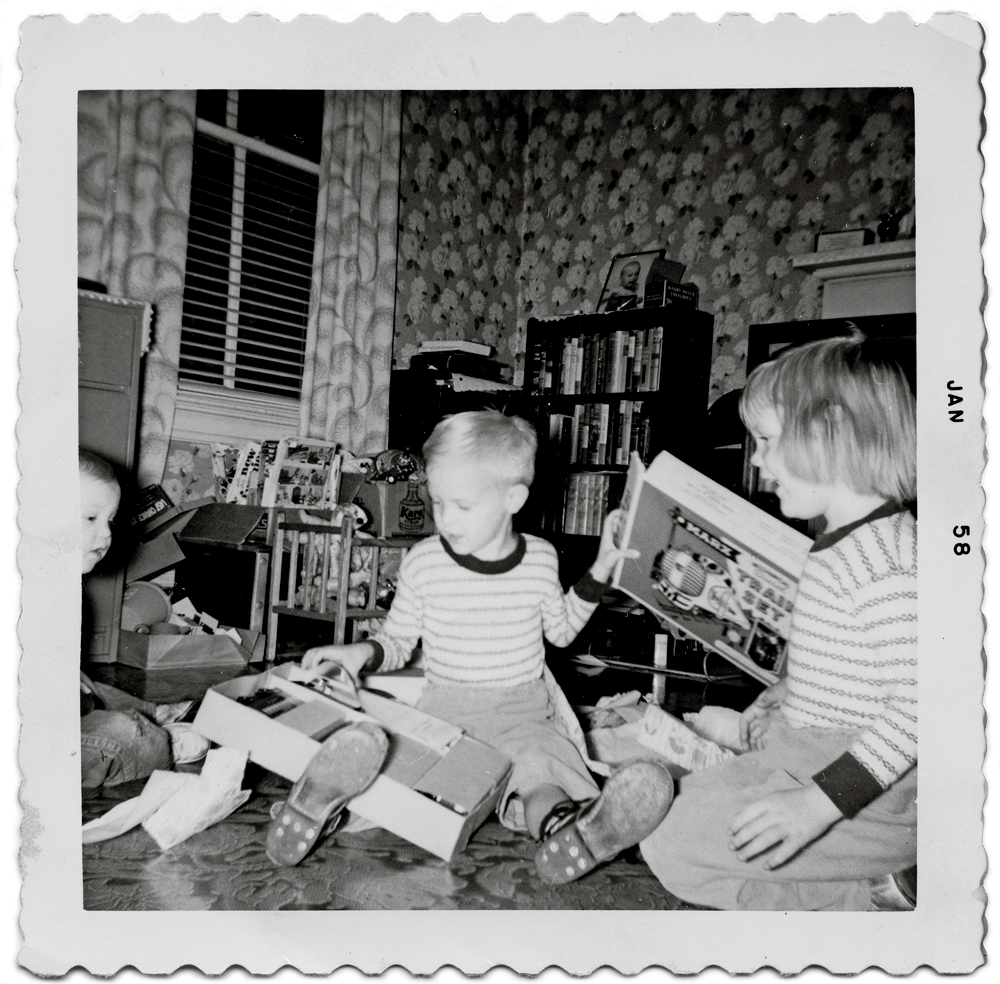 Dad left no choice in the matter
Sometimes a love of toy trains comes automatically at home.
Lionel's operating cattle car
Shake, rattle, and moo with a No. 3656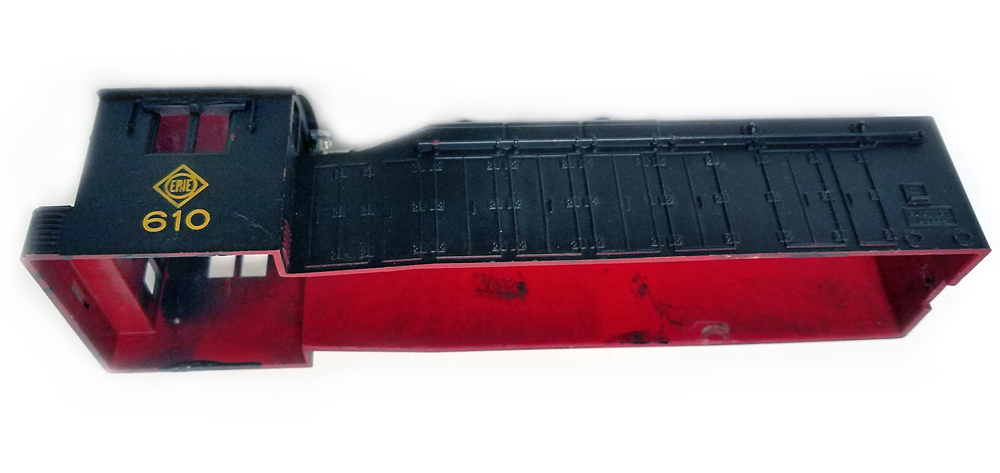 Had I discovered an undocumented variation?
A Lionel No. 610 Erie switcher unlike any other.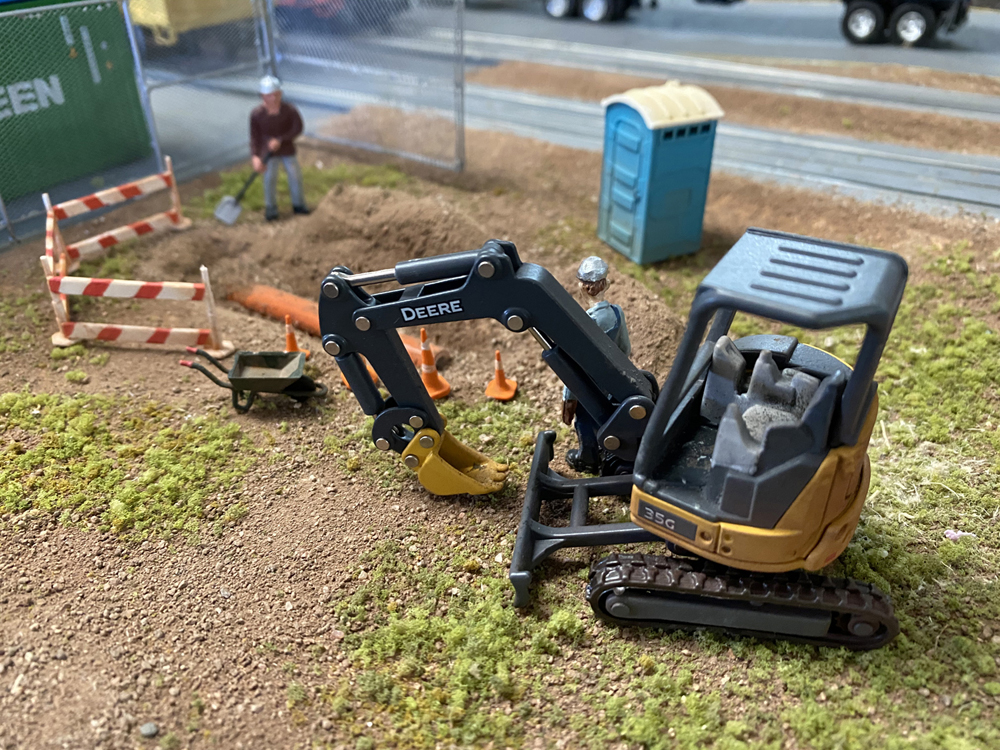 Creating an eye-catching construction scene
The right figures and details make all the difference.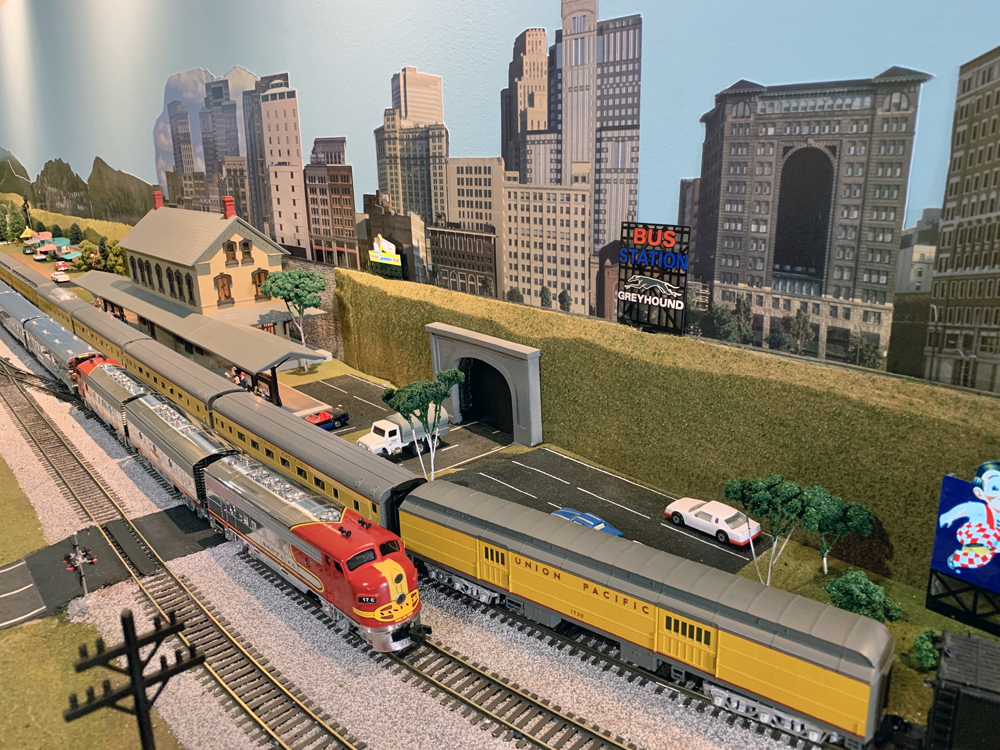 Seeing forever on an S gauge masterpiece
Grand vistas and perfect main lines fill Mike Mitter's home layout.