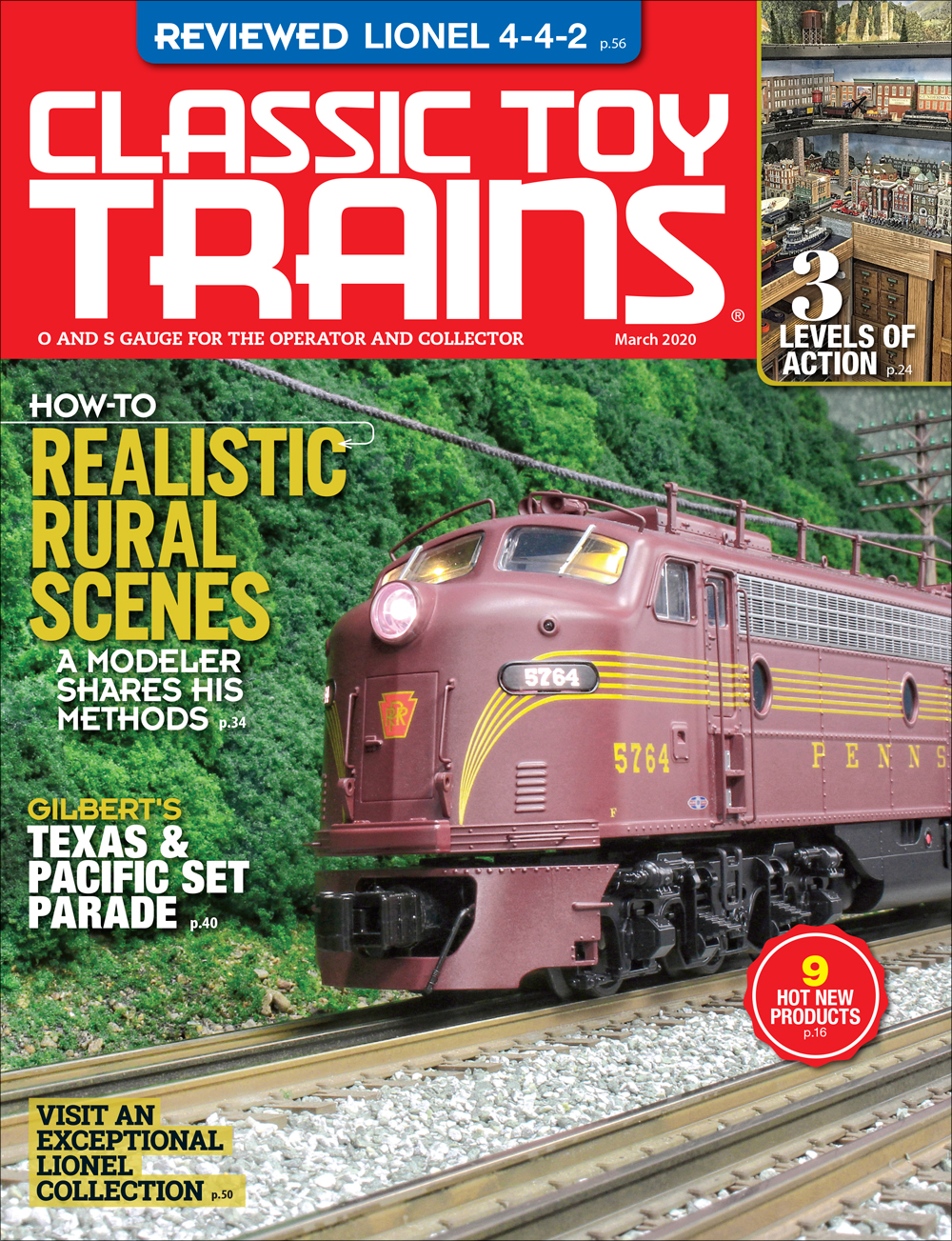 In the pages of CLASSIC TOY TRAINS magazine you'll find information about building, operating, and enhancing toy train layouts; track plans, repair and maintenance tips, profiles of collectible postwar and prewar trains, and more.
Features
How one modeler establishes rural realism on his layout.
Explore John and Cathy Rose's Chesapeake & Old Dominion line.
Bring a bike rider to life
Hidden track helps create this animated scene.
Gilbert went west on the Texas & Pacific
The American Flyer line featured several diesels wearing orange and black
The no. 120 railroader's pack.
General Mills broke ground with modern collectible boxcars.
The many wonders of a Lionel prewar set
Richard Sbuttoni will always cherish his father's boyhood train.
Exceptional Lionel models
Paul V. Ambrose has spent a lifetime searching for the very finest – and scarcest – Lionel postwar trains.
Departments
News
New rolling stock from S&W Parts Supply and Menards
Collectible Classics
Lionel's no. 2465 Sunoco double-dome tank car
Views from the Underground
Reviews
Lionel Legacy A6 Atlantic; Menards J. Shepherd Dog Food Factory; Fleet Fillers