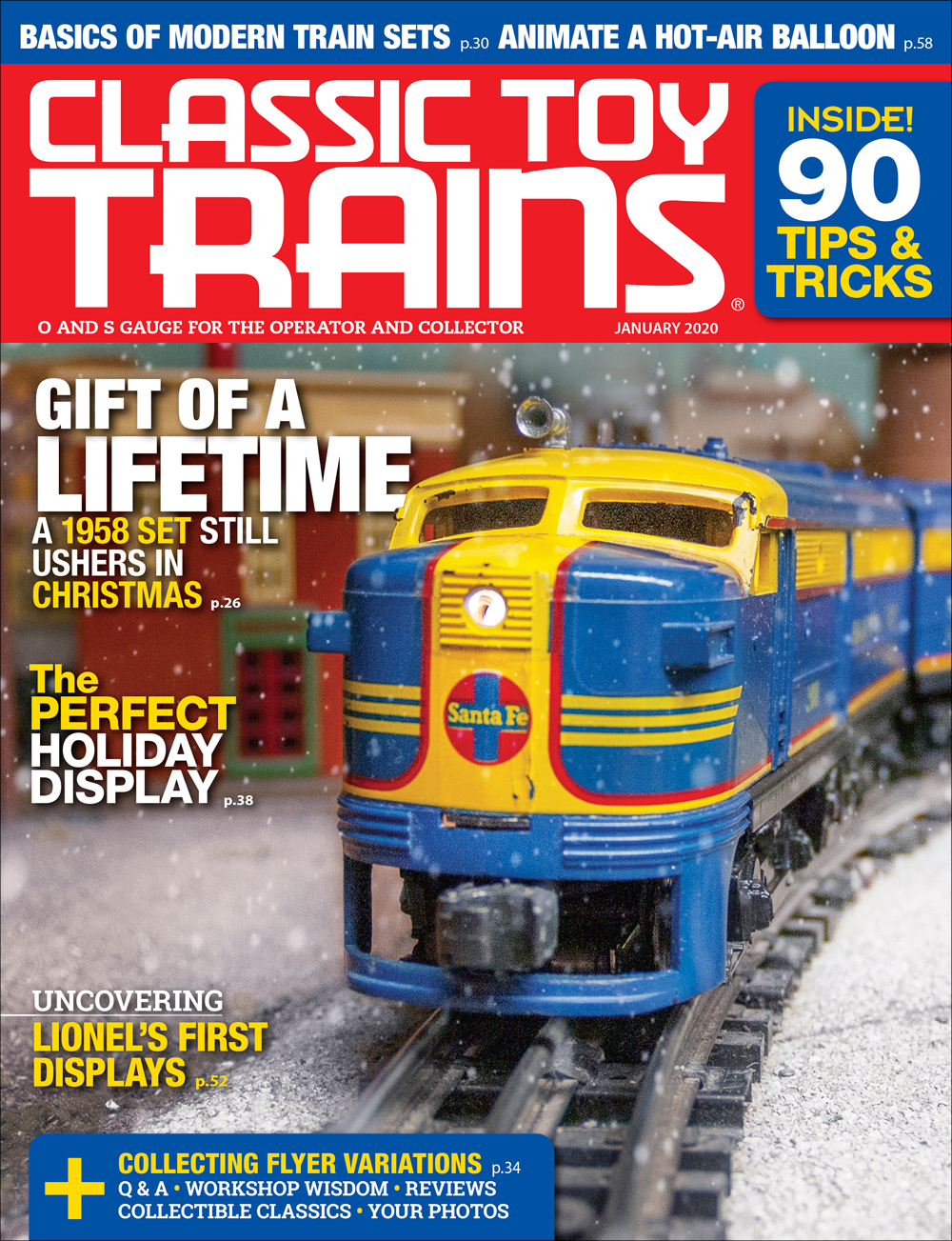 In the pages of CLASSIC TOY TRAINS magazine you'll find information about building, operating, and enhancing toy train layouts; track plans, repair and maintenance tips, profiles of collectible postwar and prewar trains, and more.
Features
Steve Hepler's first Lionel set arrived during Christmas of 1958 and still welcomes the arrival of the holidays.
So you bought a starter set
Here's what you need to know after you open the box.
"Just toys" or rational business decisions?
The story behind American Flyer's oddities adds collector interest.
The perfect holiday display
Trains and the right props bring an old Detroit movie theater to life.
All I want for Christmas is a Flyer triple-dome tanker
Marv Raguse wished for a snazzy new S gauge freight car in 1955.
A great layout salutes the famed coal-hauling fallen flag.
The early world of Lionel store display layouts
Moving trains as a sales tool were essential right from the start.
What's above your layout?
How to add an animated hot-air balloon above your railroad.
Departments
Collectible Classics
Lionel's no. 394 automatic rotary beacon
Views from the Underground
Reviews
LEGO City Passenger Train and Atlas O's Trainman-line Chessie System bay-window caboose.