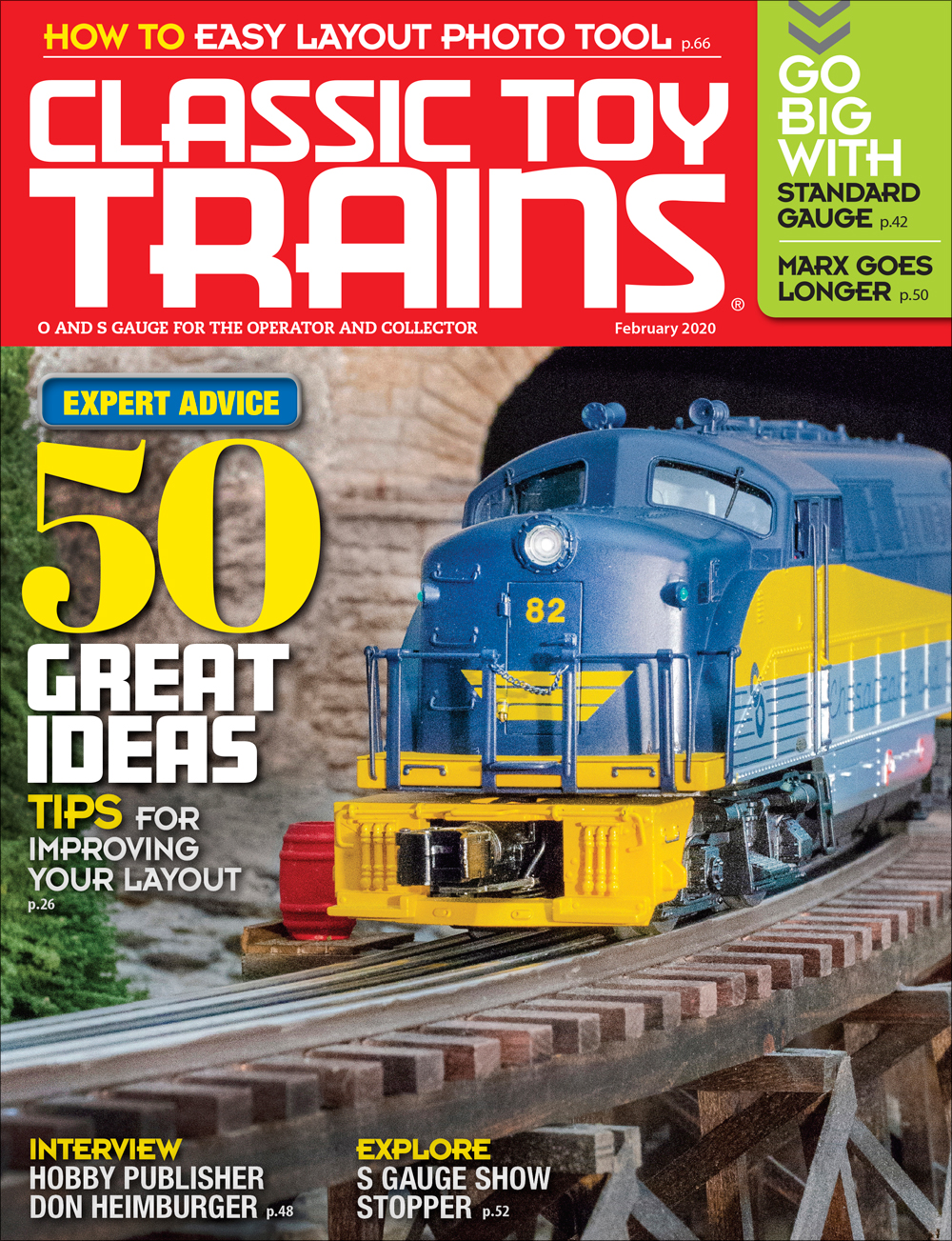 In the pages of CLASSIC TOY TRAINS magazine you'll find information about building, operating, and enhancing toy train layouts; track plans, repair and maintenance tips, profiles of collectible postwar and prewar trains, and more.
Features
Three fantastic modelers share tips on making your layout fun to run and attention grabbing.
Richie Rich gets a layout
Jack Halbleib's S gauge layout looks like it was built for the cartoon's "Poor little rich boy."
A friendship grows from the chance purchase of a Flyer set.
New chapter in standard gauge modeling
Reproductions invigorated Richard Zarnowski's hobby interest.
For boosting S gauge railroading for 57 years
Marx goes longer with the 994 steam engine
The most impressive stamped-steel locomotive of postwar days
Hail, hail, the gang's all here!
A look at a landmark animated accessory from Gilbert
Departments
Views from the Underground
Tips, Tools, & Techniques