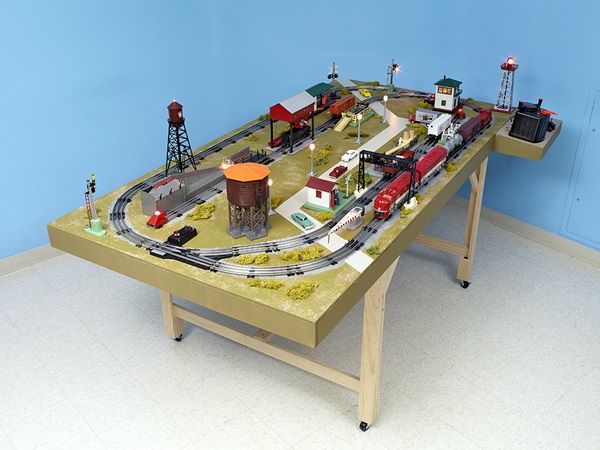 Toy train tables are a must-have for almost anyone looking to operate or display their collection — from Lionel and American Flyer to Thomas.
Throughout the years, Classic Toy Trains has promoted building tables and Model Railroader has published fine plans for small layouts.
But some toy train enthusiasts just want to buy a table and be done with it.
Classic Toy Trains Editor Hal Miller details the basics of buying a toy train table and what characteristics buyers should look out for.
For starters, Hal says, a good train table must "hold up your trains."
"And I'm not being as funny there as you think. It has to be sturdy," he says. "Ultimately that's all it REALLY has to do. Looking good, being expandable, are side benefits. It can be furniture or as simple as a workbench."
A quick internet search for "train table" reveals dozens of pre-made tables or stands available for purchase. Many of those are designed with children in mind and specifically the common wooden or plastic toy train systems available today.
"One for kids would have to be shorter, probably 24-inches high — max. One for kids and adults should be around 48 inches tall," Hal says.
"Second, if it's for kids, you want a lip around the table so parts don't fall off."
By contrast, tables intended for adults to use with toy trains are often flat from edge to edge, which Hal says harkens back to Lionel store display layouts that were also flat.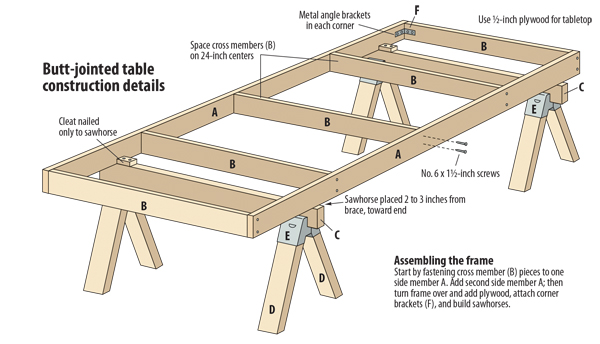 As far as what materials a table should be made from, Hal says toy train operators need not be choosy. Even tables made from plywood and 2×4-inch dimensional lumber should be solid.
"Bombproof, really," he says.
But one important train table feature might be its ability to be folded or easily disassembled and stored when not being used. A classic table that combines stability and portability is the old-school table-tennis table.
But … "Nobody has them anymore. They are really good and most fold pretty compactly," Hal says. "Many are on wheels and you can move them out of the way too."
As for finishing work, again that is a toy train enthusiast's choice. Plain wood or laminates are fine. For a table that will be used often and mostly for trains, colored paint or mats help toy trains and scenes become more realistic.
"What Lionel did for its store displays back in the day was use green paint for grass, black paint for roads, gray for rock or concrete, etc.," Hal says. "It does make a difference in how it looks, definitely. But to a kid, a bare table is also a fertile playground, and much of the scenery is added by imagination."
Hal says that toy train operators looking to buy a table should always avoid "anything flimsy". And, above all, consider how they intend to use the table — that consideration will help a toy train operator determine how large (or small), or how portable a table needs to be.