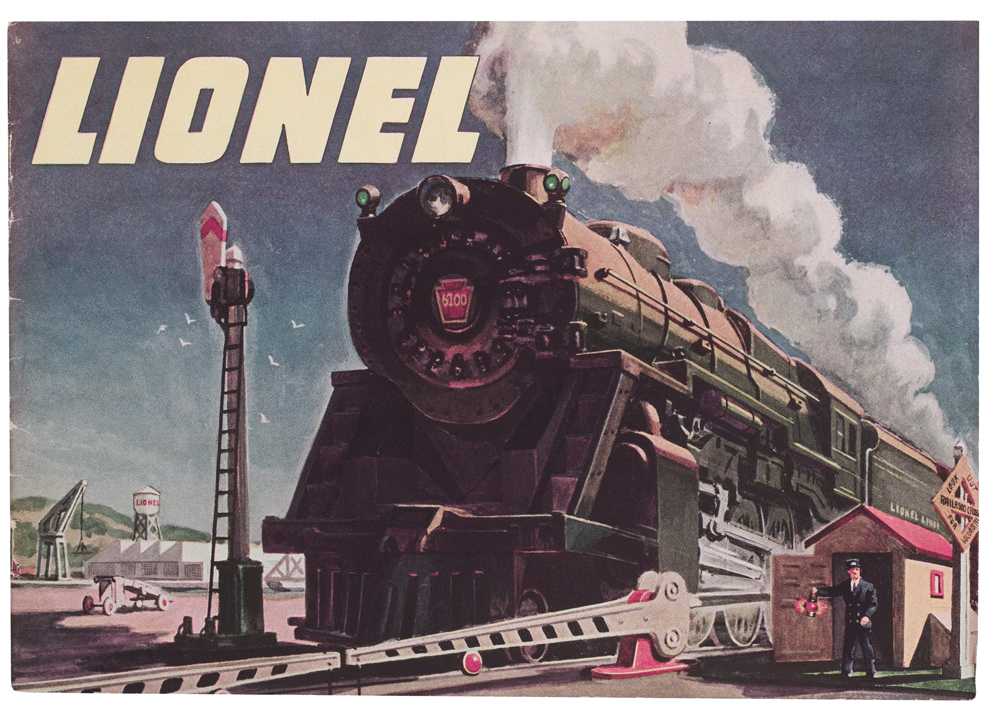 The year 1946, when both the A.C. Gilbert Co. and the Lionel Corp. brought out their first full lines of electric trains for the postwar era, saw both heralding new locomotives equipped with a mechanism capable of producing smoke. Another milestone in the quest to market more realistic miniatures had been achieved.
Truth be told, the designers behind the American Flyer line of S gauge trains crossed the finish line first. They hit the tape with their smoke fluid just a few days before their counterparts at Lionel had in the early months of 1946.
What engineers at Lionel might have perceived as a slight embarrassment reddened their faces more deeply later in the year when they realized the smoke unit and pills they had put out had problems they would need to eliminate hastily.
Chief Engineer Joseph Bonanno had insisted on leading the campaign for smoke at Lionel. What he devised consisted of a special light lightbulb inserted in the die-cast metal boilers on the new Berkshire and Turbine. When one of the smoke pellets he had developed was dropped in the stack, it landed in an indented section of the bulb. There, it rapidly heated until wisps of white smoke drifted out.
Unfortunately for Lionel, there was trouble with both the unit and the pills.
To start, as chemist and toy train enthusiast Joseph Lechner has noted, the specially shaped light bulb shattered fairly easily. Even had it been more rugged, it was still fairly expensive to manufacture, a point top executives frowned upon.
Then, consumers realized the pellet dissolved almost immediately. That meant the melted pellet was transformed into a hot liquid that could harm young operators if they turned their engine upside down and the material dripped out.
Finally, the material Bonanno had relied upon – ammonium nitrate – had corrosive qualities that over time would damage the interior of the body shells.
Dissatisfied executives and unhappy consumers pushed Lionel to concede more work was necessary to refine its smoke unit and the tablets used. As I will explain in the next installment, the hard-working and clever individuals there did respond successfully to the challenge. By 1947, they had conquered all obstacles.