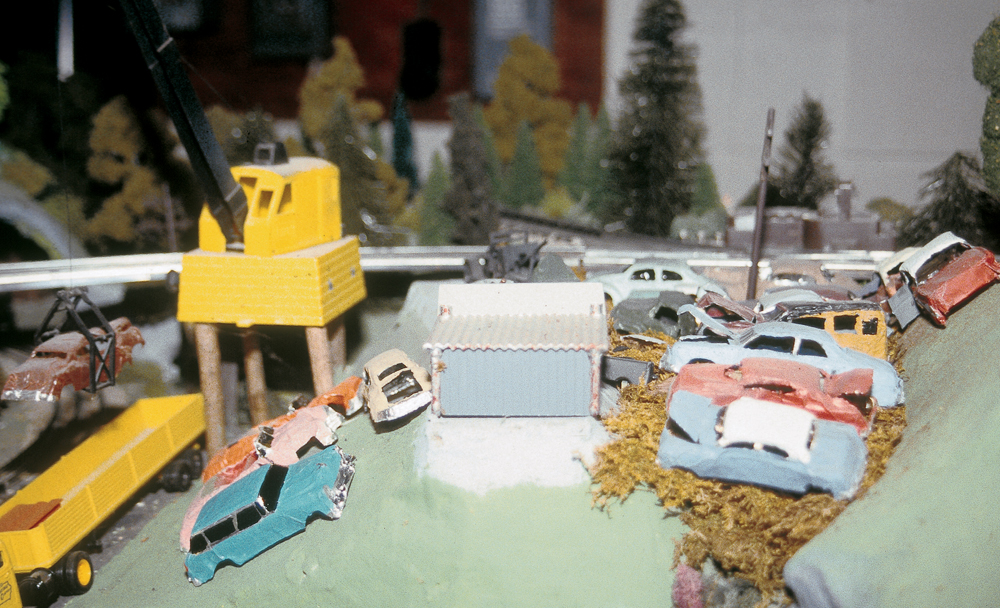 Toy train layout operators foiled by the lack of inexpensive details can you aluminum foil as the raw materials for unlimited "junked cars." Best of all, the project won't strain your how-to skills and will add detail to your layout.
You'll need heavy-duty foil, gloss black paint, your choice of flat colors, a hobby knife, a small flat-head screwdriver, a pair of small scissors, and model cars for "masters."
To get started, cut a sheet of foil approximately 7 x 9 inches and lay it out dull side up. Select the car you want to reproduce and place it roof-down on the foil.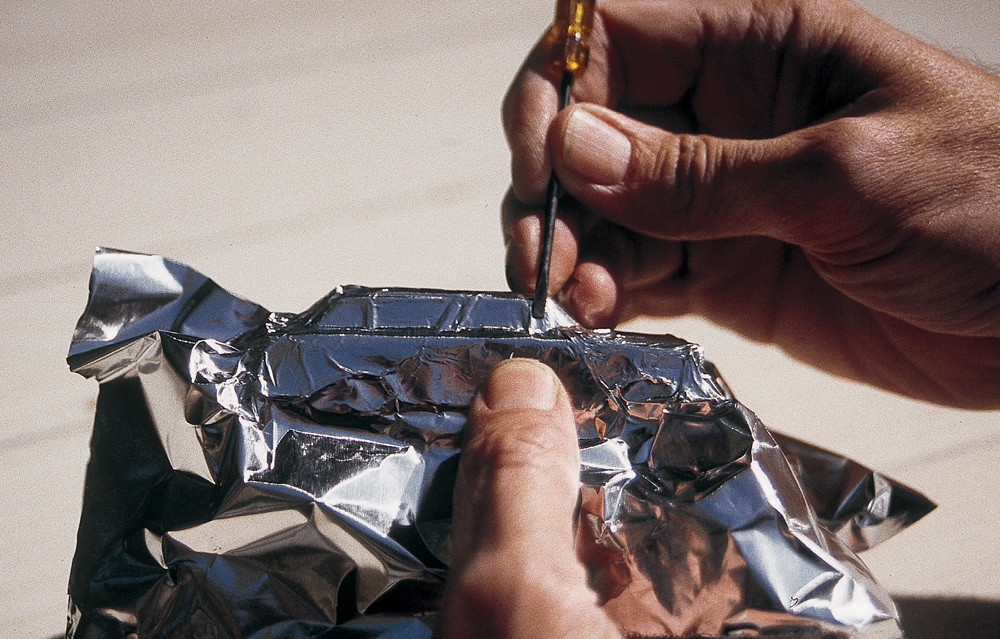 Wrap the car tightly from top to bottom while holding the shaped foil in place. Then, using the blade of the screwdriver, gently burnish the surface of the foil to capture the car's details.
When satisfied with the detail, remove the foil from the fender wells and bottom of the vehicle using the knife or scissors. With the screwdriver blade, smooth away as many wrinkles as you like.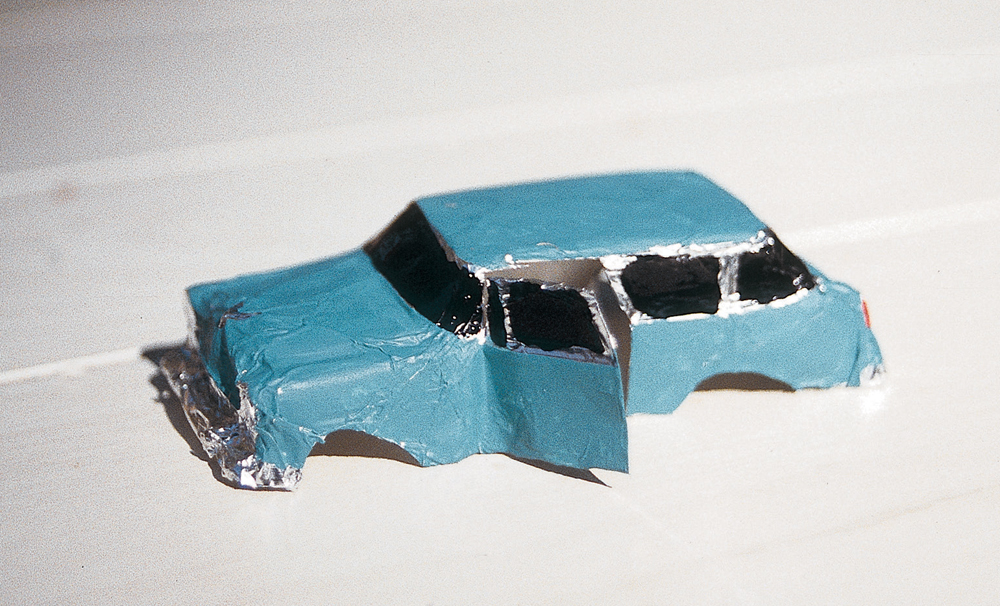 Finally, carefully peel the foil off, then bend or bash the body to suit your tastes.
Use black gloss paint to represent windows or, if you prefer, carefully cut away the foil with your hobby knife. If you take the latter approach, paint the inside of the shell flat black or a color resembling rust. I prefer Apple Barrel Nutmeg Brown, a water-based paint available in craft stores.
To simulate chrome trim, leave areas such as bumpers and windshield moldings unpainted. To create a more convincing look, use your hobby knife to randomly open doors, hoods and trunks.