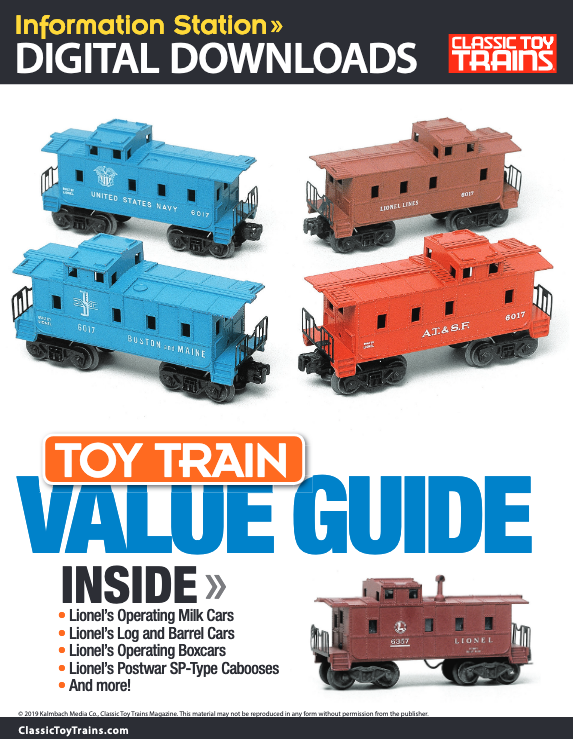 Have you ever wondered how much money your vintage toy train is worth? Download this free 41-page PDF to determine the value of your antique train sets. Inside you will find price guides for Lionel's Operating Milk Cars, Lionel's Log and Barrel Cars, Lionel's Operating Boxcars, Lionel's Postwar SP-Type Cabooses, and more!
Get Your FREE PDF Download
Enter your email for access to Toy Train Value Guide.
By entering your email you will receive newsletters, special offers, and more from the Trains.com family of brands. View our privacy policy.