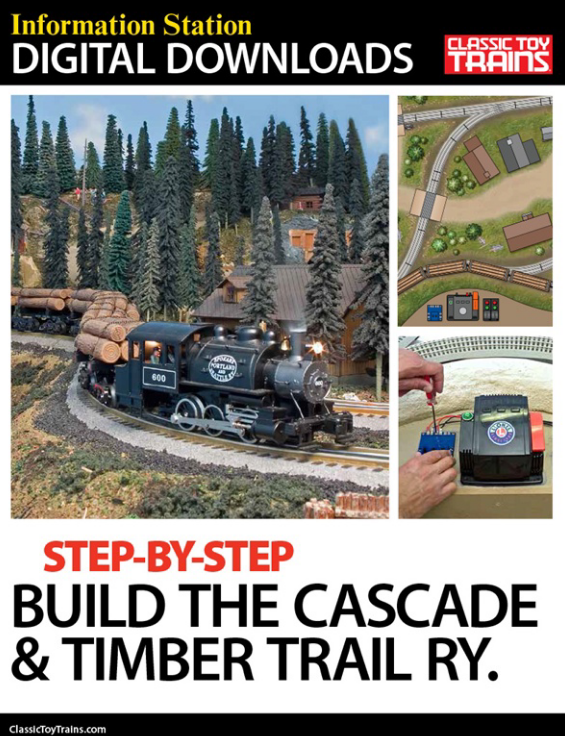 Download this free, detailed, 32-page PDF for step-by-step instructions on how to fit plenty of railroad and realistic scenery atop a single sheet of uncut plywood. In this free download, the Classic Toy Trains magazine staff dispel most of the myths about designing and building an enjoyable 4 x 8 toy train layout.
Get Your FREE PDF Download
Enter your email for access to How To Build The Cascade & Timber Trail Railway.
By entering your email you will receive newsletters, special offers, and more from the Trains.com family of brands. View our privacy policy.