Atlas HO scale Electro-Motive Division MP15DC. An Atlas Model Railroad Co. end-cab diesel locomotive decorated for First Union Rail visited our HO scale Milwaukee, Racine & Troy layout. Model Railroader editor Eric White and senior editor Cody Grivno talk about the features on this Master Line model.
New paint schemes (all with ditch lights) on the EMD MP15 DC include First Union, LTEX, and The Prairie Lines. New road numbers are offered on models decorated for Missouri Pacific, Norfolk Southern (with ditch lights), Reading Co., Southern Pacific, and Southern Ry. The locomotive is offered in one to three numbers per scheme; undecorated models with ditch lights are available in three body styles.
Features on the Atlas HO scale Electro-Motive Division MP15DC include an injection-molded plastic body; a die-cast metal chassis; prototype-specific hood styles, exhaust stacks, long hood and rear sand fills; and pilots. Additional features include separate, factory-applied metal grab irons; plastic handrails, stanchions, and uncoupling levers; m.u. and trainline hoses; and windshield wipers. Modeler-installed details include the cab sunshades and wind deflectors.
The MP15DC is equipped with a five-pole skew-wound armature motor with dual flywheels. The model has directional, golden-white light-emitting-diode headlights and Accumate couplers. The draft-gear boxes are designed to also accept Accumate Proto-couplers.
Direct-current models with a 21-pin plug are priced at $179.95 (with ditch lights, $194.95; undecorated, $169.95). Versions with a dual-mode ESU LokSound Select sound decoder sell for $289.95 (with ditch lights, $304.95; undecorated, $279.95). You can find the Electro-Motive Division MP15DC diesel locomotive at your favorite Atlas dealer right now.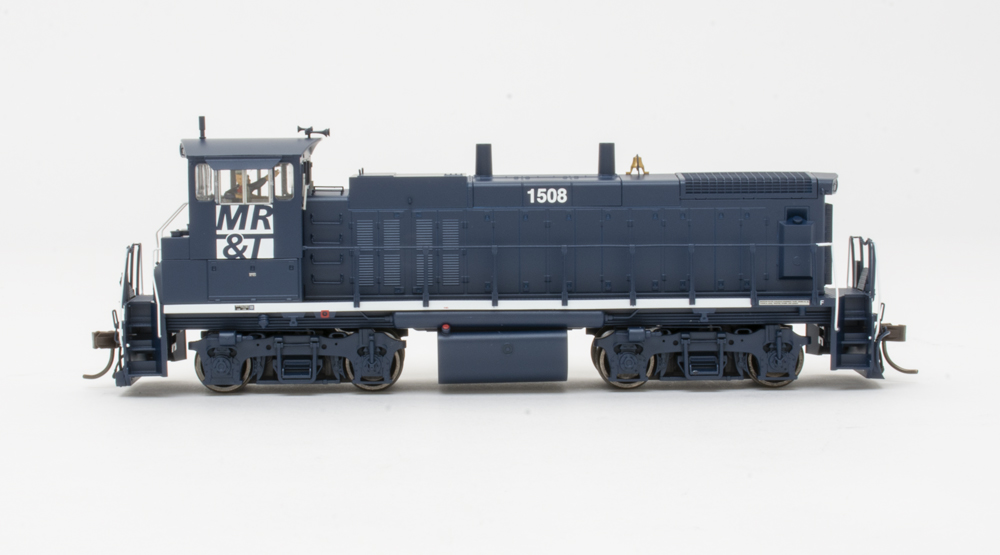 In addition, the Kalmbach Hobby Store is offering a custom run of Milwaukee, Racine & Troy MP15DC locomotives. The Silver Series (direct current) models are offered in two road numbers, 1503 and 1508.
Trains.com Product Review videos showcase the latest new items from manufacturers of products in Z, N, HO, S, O, and large scales. In the videos, you can watch locomotives in action, take a close-up look at details on freight cars, see kit components, and much more.
If you are a manufacturer and have products you would like reviewed, please email Senior Editor Cody Grivno at cgrivno@kalmbach.com for more information.