Two-bay hopper with exterior posts
Scale: Large scale (1:24)
Price: $76.99
Manufacturer: PIKO America LLC, 4610 Alvarado Canyon Rd., Ste. 5, San Diego, CA 92120; piko-america.com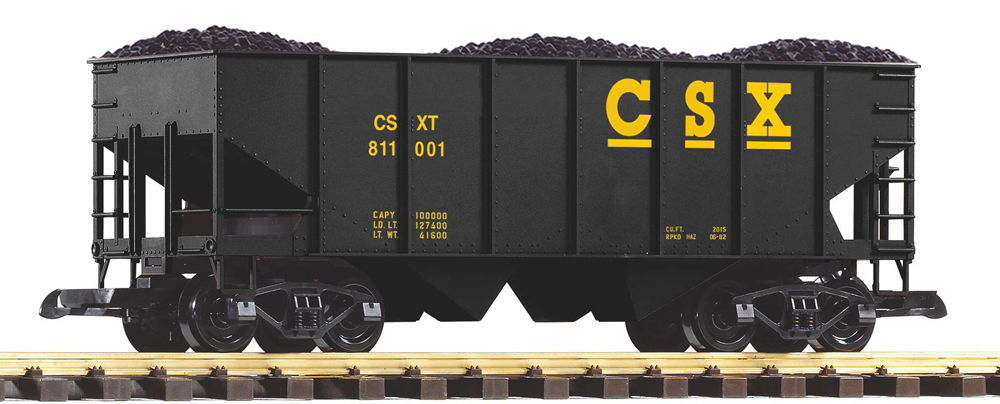 Hopper features:
Simulated coal load
Molded handrails and stirrup steps
Plastic wheelsets
Hook-and-loop couplers
Minimum recommended radius, 23.6"
Release date: October 2022
Paint scheme: CSX (black and yellow). One road number.
News & Products is a regular feature of Trains.com for model railroad operators and builders to get the latest information about locomotives, freight cars, passenger cars, tools, track, and more. Model railroad product news may include HO, N, O, S, and Z scales. Product release dates and prices will vary according to each manufacturer.
If you are a manufacturer and have new product releases, please email Senior Editor Cody Grivno at cgrivno@kalmbach.com for more information.