A solar-powered garden railroad building is a fairly easy project for most do-it-yourselfers. But one day while shopping at a home-improvement store, I stumbled on to a solar pathway light similar in shape to an HO scale model I liked. I thought the size would work well in my garden railroad as a structure.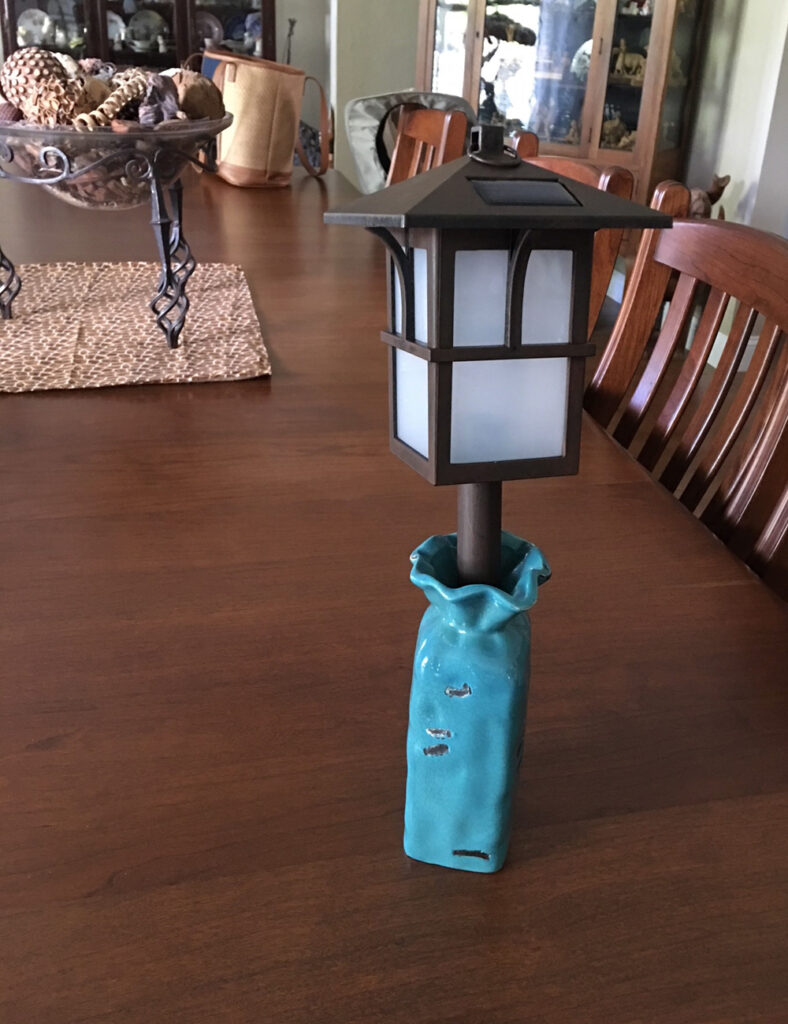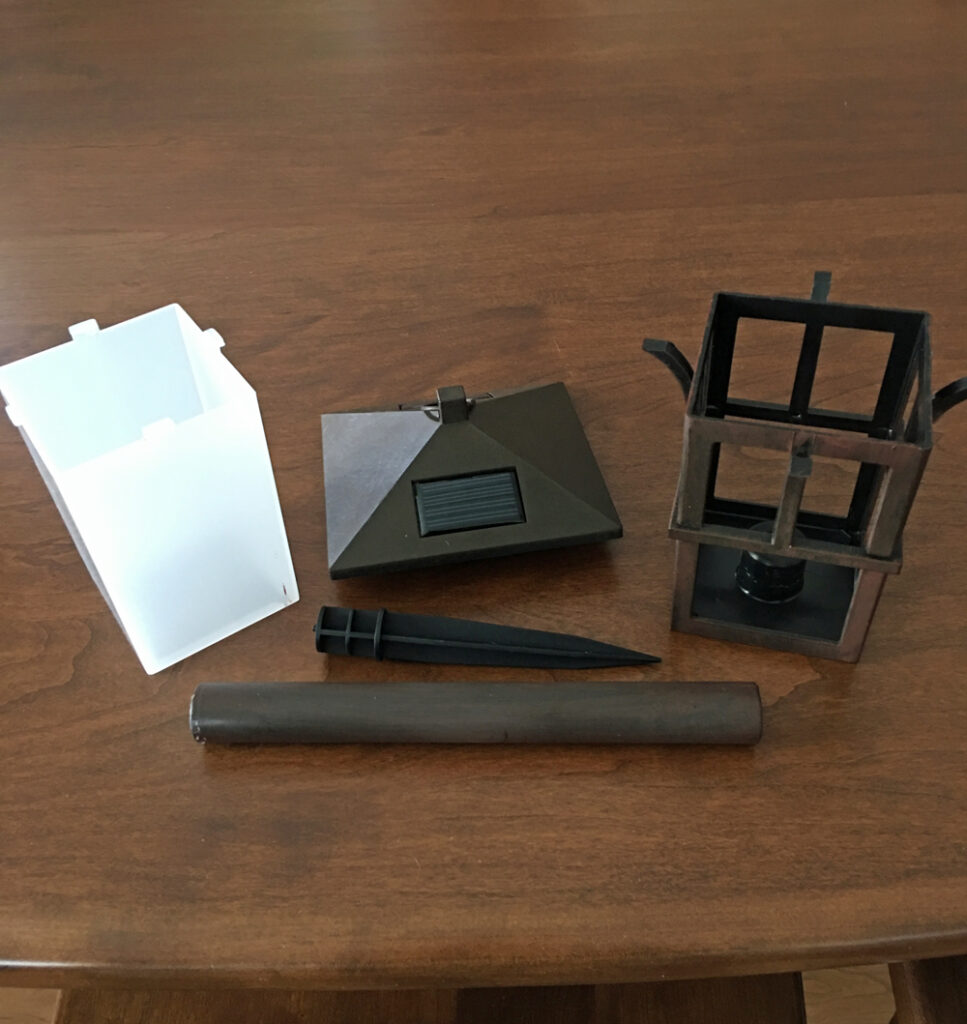 I added a little Evergreen styrene siding sheet for the walls, sealed the cracks, and added windows using more styrene.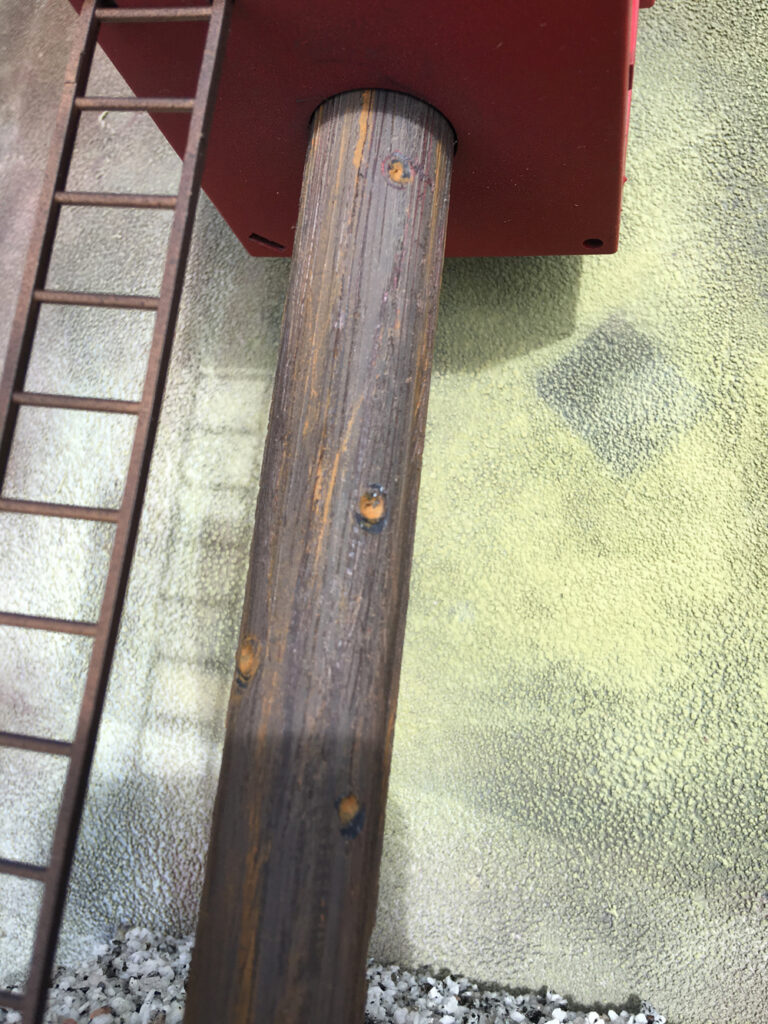 I detailed the post to look like a large tree trunk post by adding knotholes using a small drill bit, and then scraping the length of it with a hacksaw blade to look like rough bark.
After painting, I added a bottom styrene plate and glued chicken grit on top of it to form a "foundation." I also added a Plastruct styrene ladder. Even painted red and lettered it like my old Atlas one.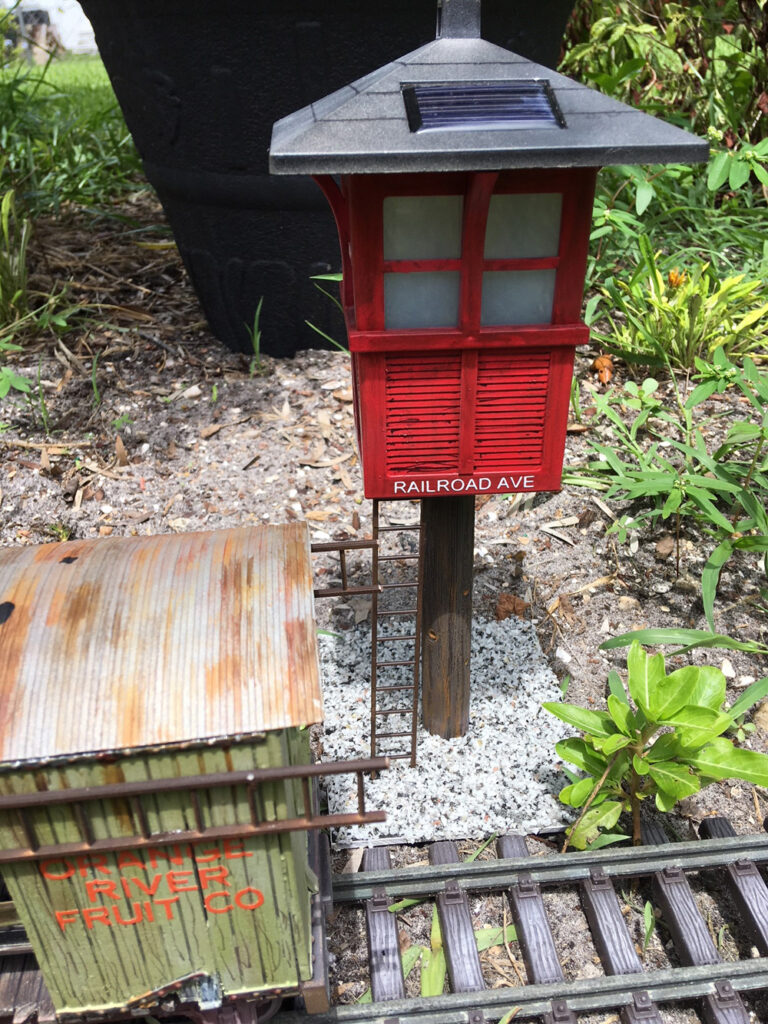 This was a fun and easy build. It looks great, and I can move it around the layout by by pulling the post and tower out of the ground and sticking it in another location.