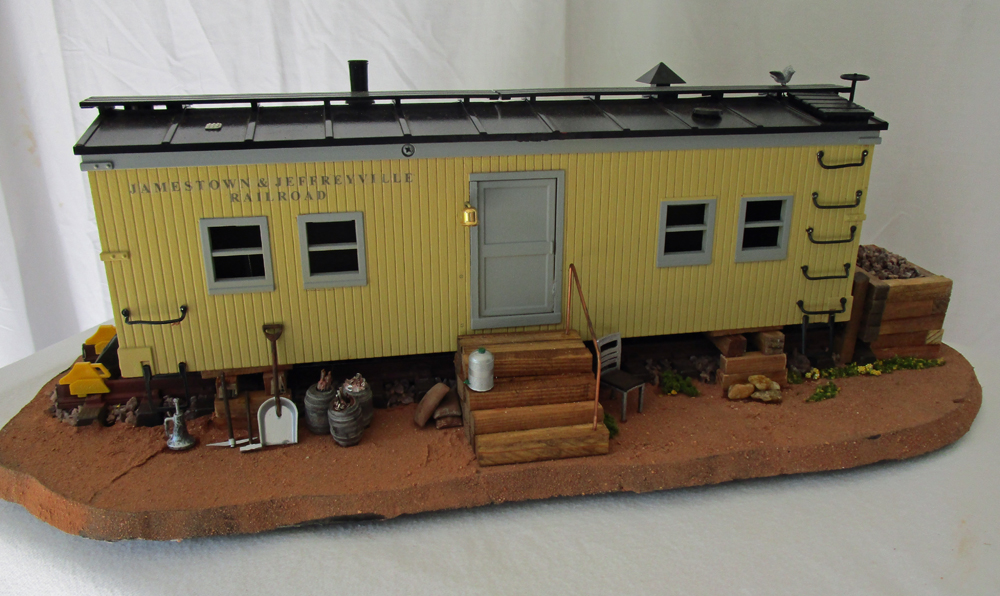 I like to spend my Saturday mornings going to garage sales. Occasionally I find something I can use for my large-scale railroad.  At one sale, I found a damaged Christmas Workshop sold by USA Trains. I paid the dollar asking price and brought my prize home.
I had recently kitbashed a yardmaster's office from a caboose and a rural water tank from an old tender. I decided my train crews needed a bunk house to relax in after a long day at work. The resulting model would look similar to the (HO scale) Revell crew shanty from the 1950s.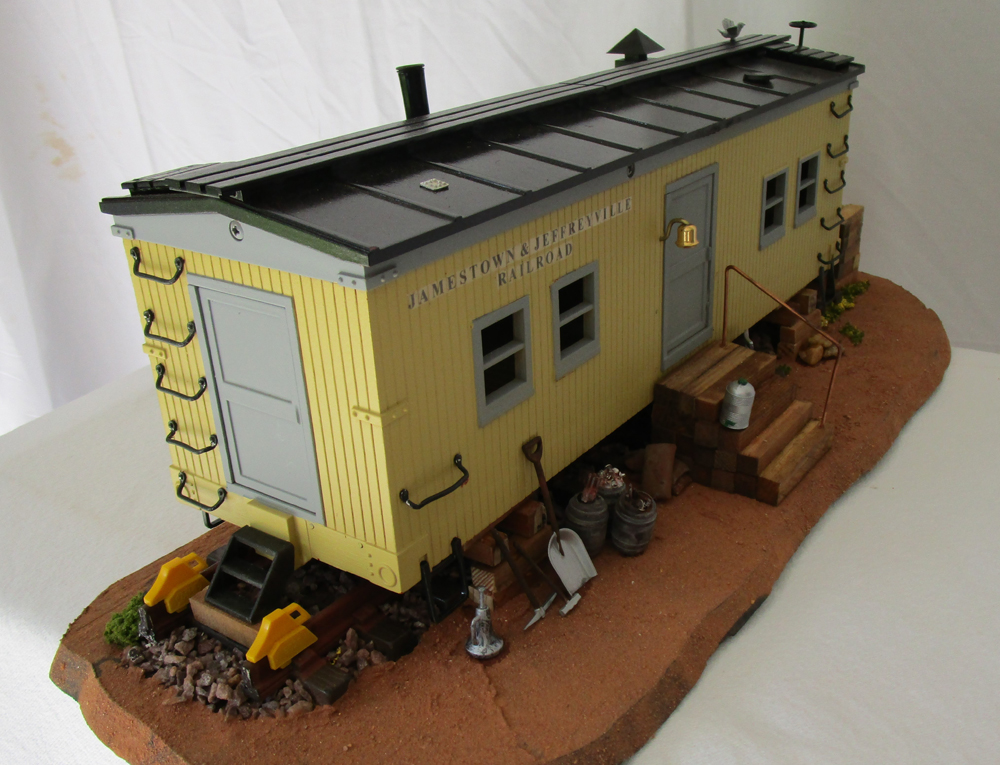 I removed the signage and the oversized light, but left the working smoke generator in place. I washed the boxcar shell with Dawn dish soap to remove any fingerprints and oils, and after it was dry, gave it a coat of Krylon Matte Summer Wheat paint. I also repainted the roof using Krylon Black paint.
After letting the paint dry for several days, I installed an S&D Models pewter boxcar fittings kit  to replace the broken grab irons and corner straps.
I decided my fictional railroad would not like to lose a possible source of revenue from the boxcar. I mounted a piece of track to a homemade plywood cutout, then used some ½" wood to make a track bumper and cribbing. This way the railroad could jack up the boxcar and reinstall the trucks and couplers to get it back into service.
I added lettering for my railroad on the boxcar's side. Lastly, I added tools, rocks, debris, and other "junk" around the boxcar. The model will be placed at the end of a siding. I am pleased with how it turned out, considering I paid just $1 for the original piece!