It is difficult to keep garden railroad buildings dry. We have all spent hours constructing fine models of buildings for our railroads. Depending on your climate, they are not out long before they start to decay. More and more modelers are turning to plastic composite materials to build with, but certain plastic materials can be quite expensive to construct a whole building with.
The trouble with wood buildings usually starts where the bottom meets the ground. Try as we may to seal a building's base or lift it above the dirt, moisture seems to find a way to creep in.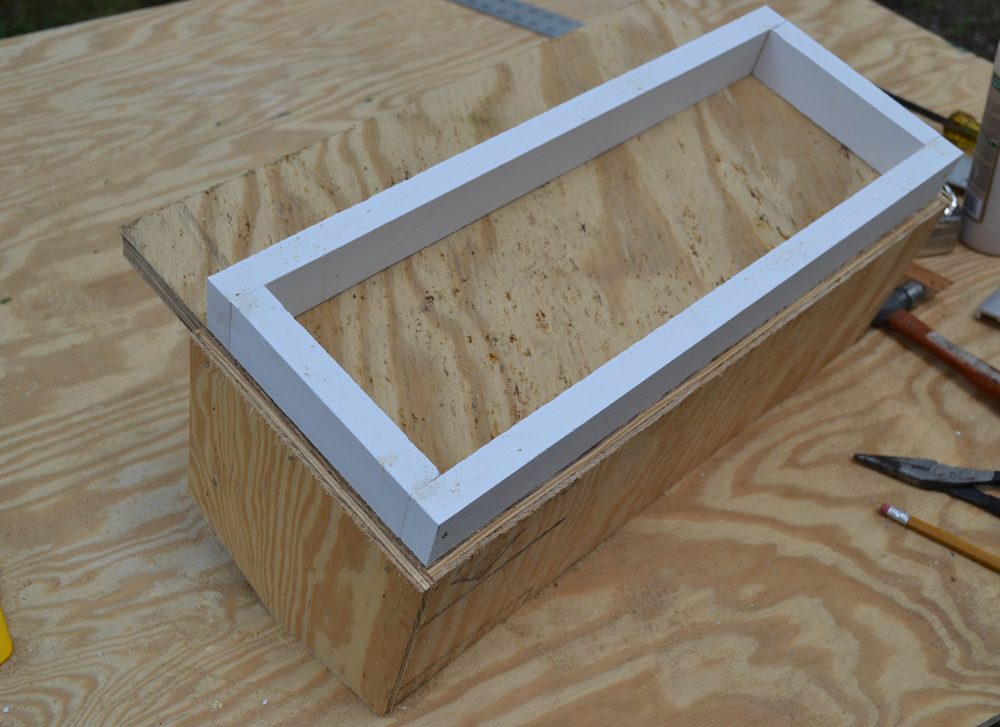 Keep garden railroad buildings dry
To combat this, I built my last several structures using composite wood trim (Azek brand) as a foundation. Choose a thickness for the base that looks good to you. I paint it gray to look like concrete or rock.
The composite foundation can slow the moisture intrusion and allow you to construct the upper part with easy-to-use and less-expensive wood.