When I built my outdoor railway – on three sides of my house – I never intended to sell it. I thought I'd be teetering behind a walker at 90, running my live-steam engines over rails I had built to last a lifetime. I like building strong, "permanent" track, which gives me a feeling of satisfaction, completion, and fun.
Pros and cons of selling a house with a railway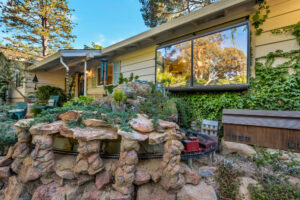 My husband, Ron, and I had opened our railway for hundreds of people over the years. We had countless steam-ups, pot-luck lunches, kids chasing each other through the pits and around the track loops like it would never end, but it did. Sadly, Ron died. The pandemic prevented steam-ups. I fell back in love with the coast of Maine, 3000+ miles away, where all my family now live and homestead.
My late neighbor, a 40-year veteran of indoor HO and outdoor large-scale railroading, left his estate to his sister whose realtor insisted she get rid of all the railroad-y stuff. Other stories found their way to my ears as I prepared to sell my house. Friends told me the realtor would make me remove the railway. I said I'd sooner sell the house myself than have a realtor tell me what I had to do.
After all, I knew of thousands of garden railroaders, connected by magazines. I'd sell to them! Yes, I did advertise in the new GRNews publication and my local club's newsletter for a total of 5,000 possible readers. No, not a single person called to ask me about it. Facebook users, five minutes after I posted about my house, told me it was not going to "go down." Through a friend of a friend, a local realtor heard of my potential house sale, cold-called me, and then I signed on, with conditions.
Seller's market
In order for potential buyers to sense the house as theirs, I was advised to make myself scarce after it listed. Instead, I had an open house and ran trains with a couple of friends to prove the value of the railroad, to show that it "worked," and to immerse visitors in the joy and mystique of garden railroading.
Knowing that the hobby of garden railroading requires a certain skillset and access to information, I made sure to show open-house visitors the brochures of local clubs where kind people help newbies get started. I left magazines open to show them stories I had written about my railway. Some are referenced in the photo gallery.
I joked, "Actually the railway's for sale – and it comes with a house."
Selling the railway
Long story short, we sold my house the first week it went on the market, above asking price, to folks with kids who had been house-hunting for six months.
I admit most real estate had been "flying off the shelves" that summer. Things may have turned out differently in a buyers' market, but I didn't want to take a chance.
We'll never know if I'm just a lucky gal or if all of you should choose to sell your railway with your house. My choice felt like ripping up something precious or leaving it for others to have fun – a no brainer.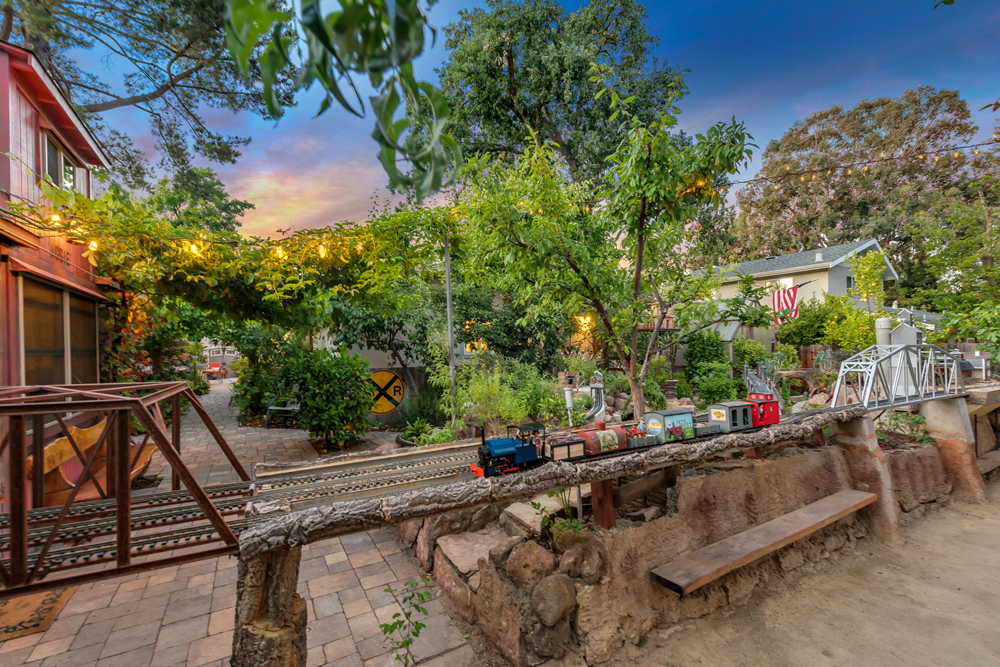 An advertising photo of the backyard railway, the "Aggie." Photo by Quick Pic Tours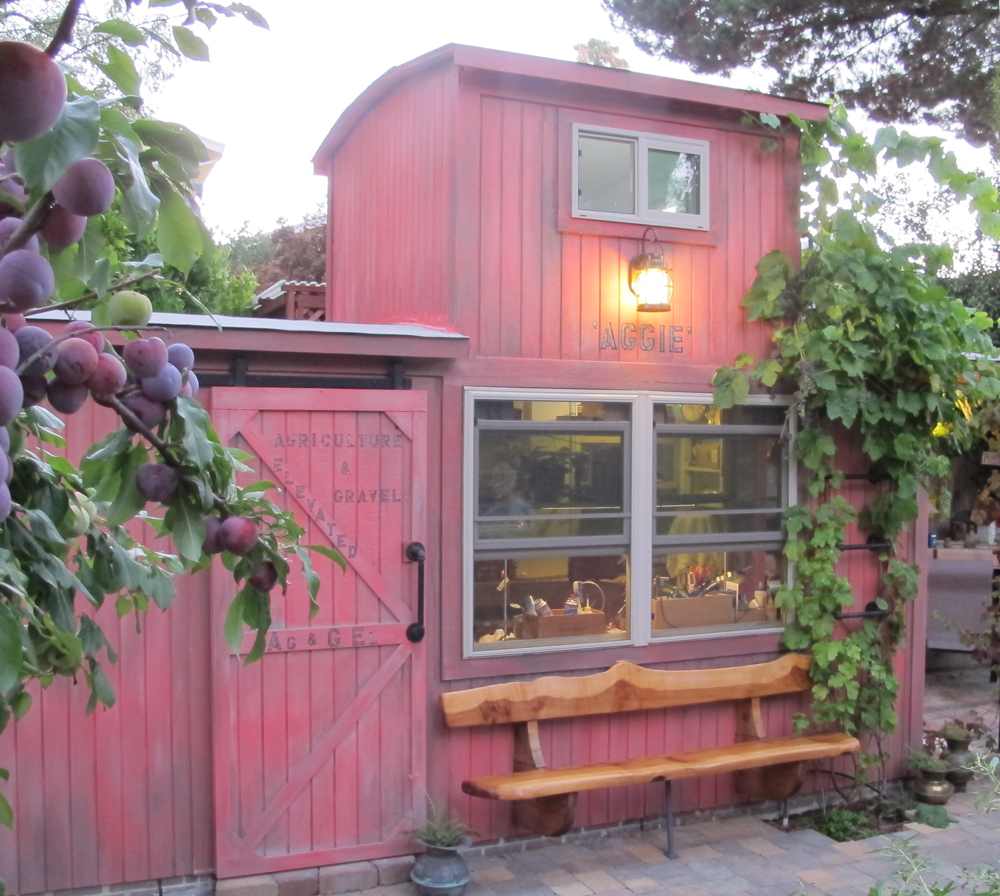 The backyard included this caboose workshop. See more in the author's article about building
an outdoor garden caboose
. Photo by Nancy Norris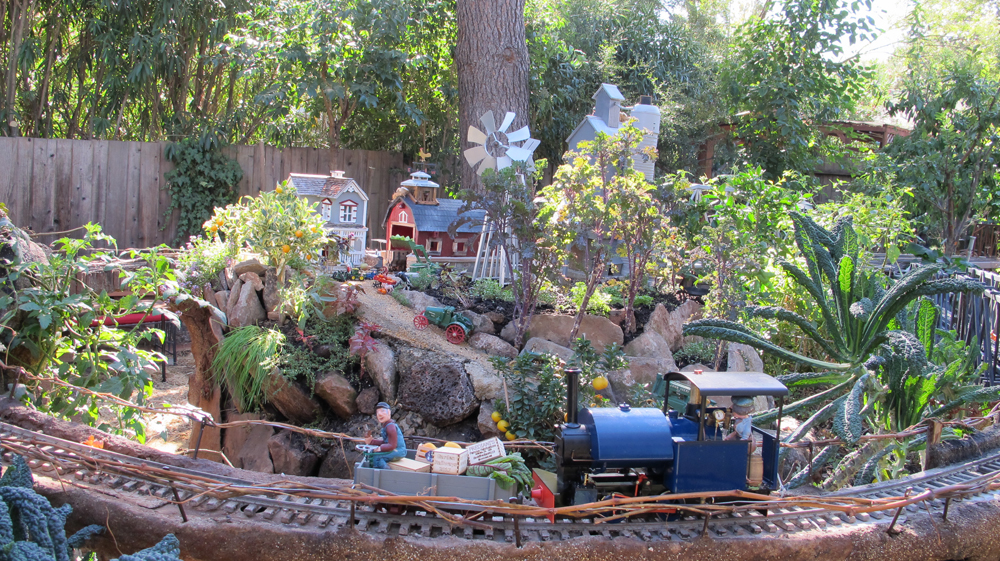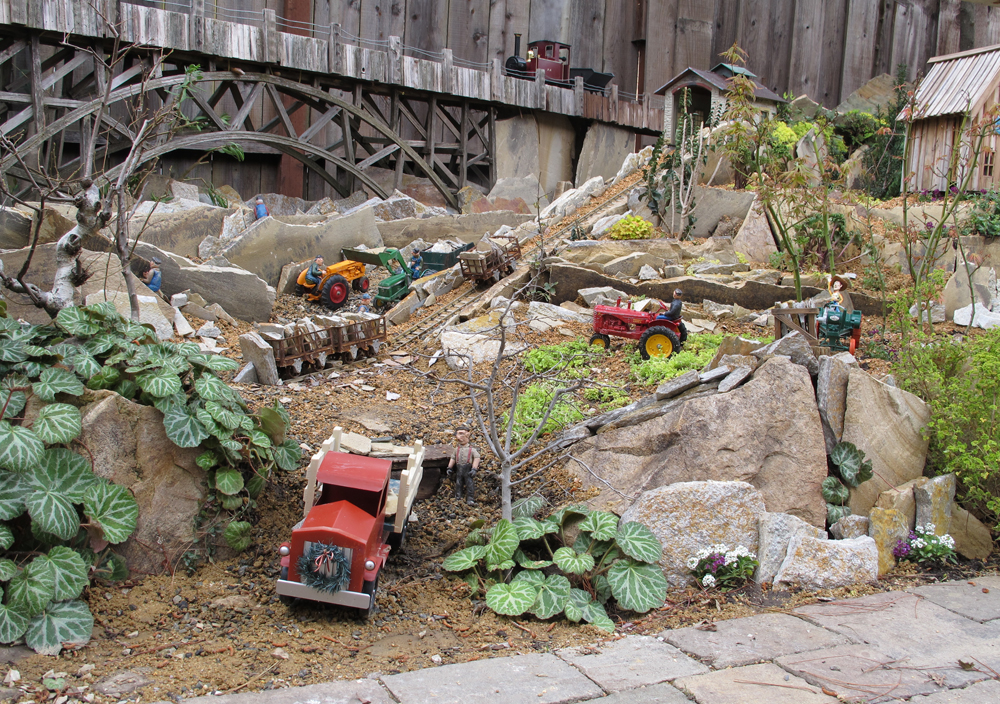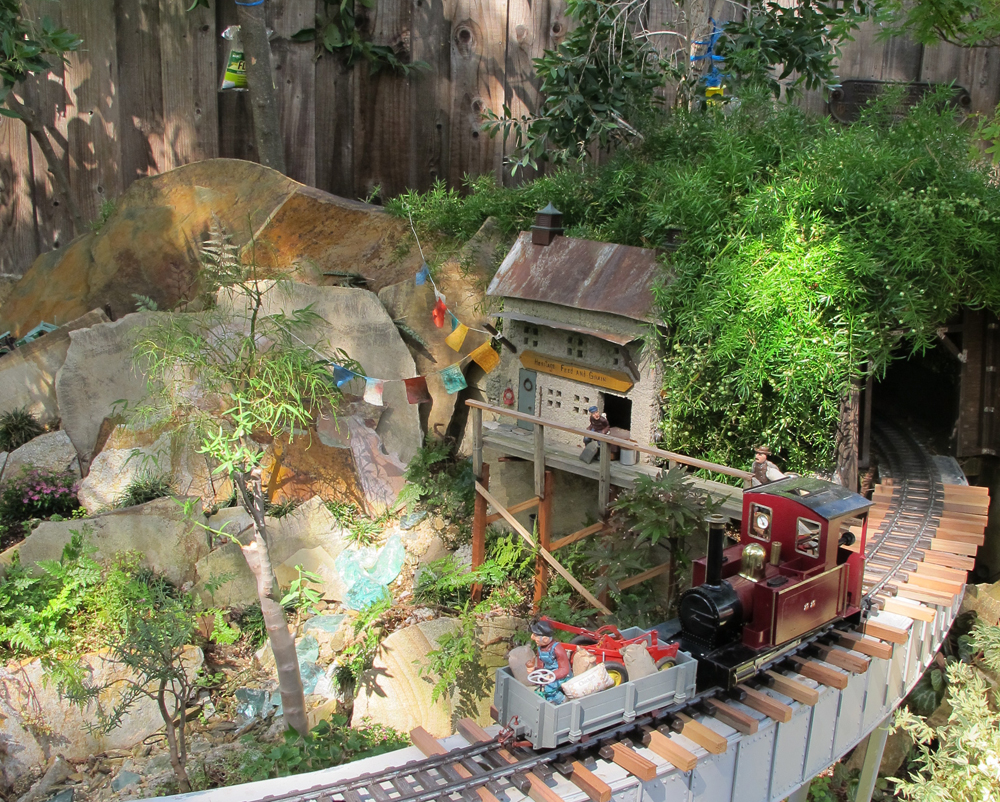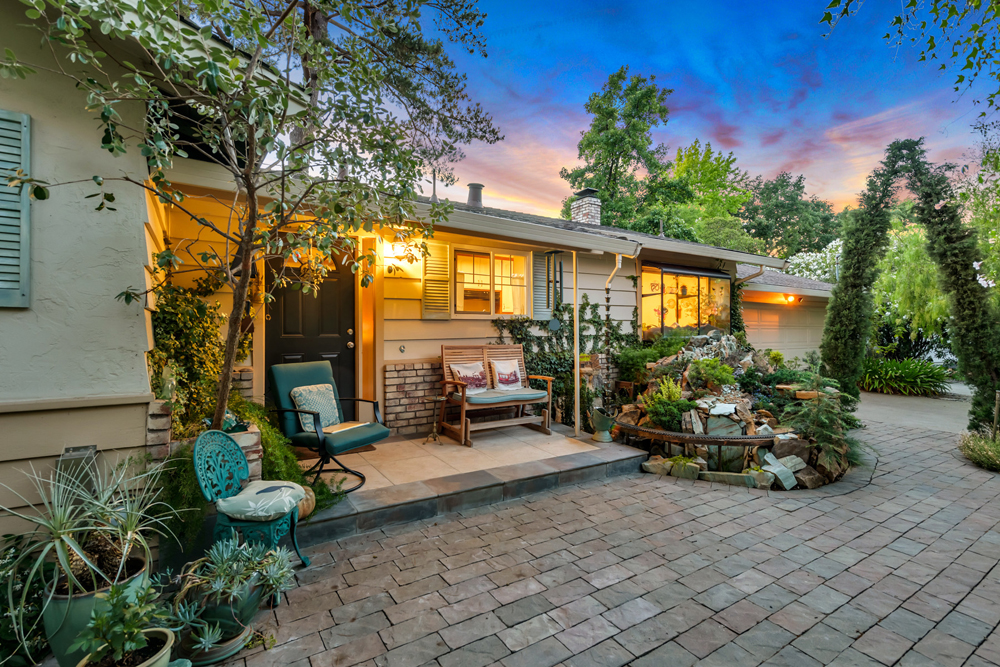 Advertising photo of front of house including small railroad loop Photo by Quick Pic Tours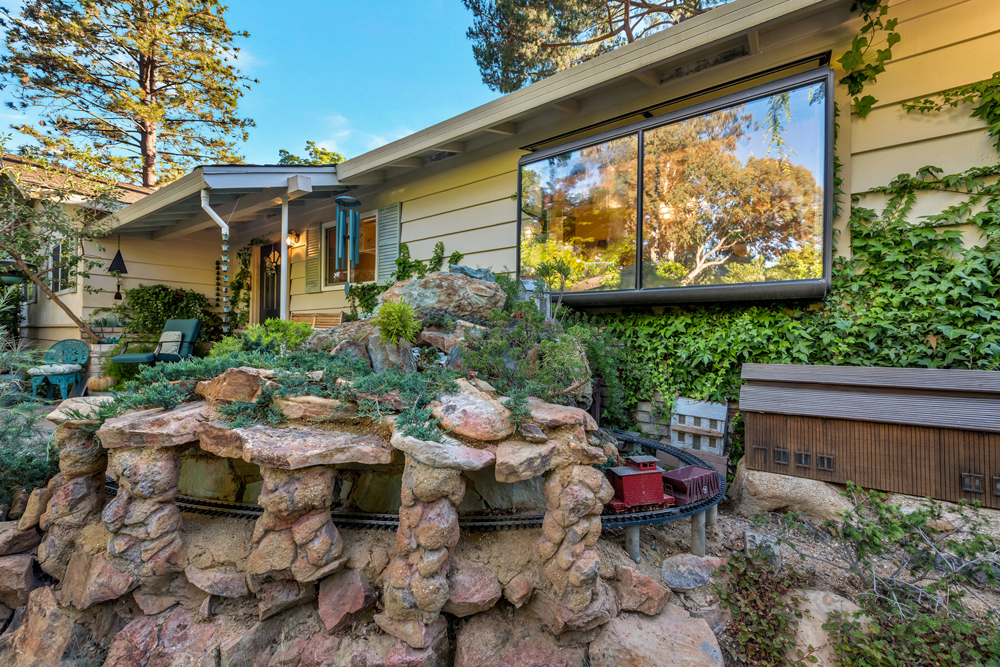 Advertising for garden railroad magazines showing the front garden with a gallery. Photo by Quick Pic Tours