Enjoy a selection of photos of garden railroading in the winter. If you run your railway in the snow and have photos or video, let us know at editor@gardenrailways.com. You could be featured in a future article!
Richard Ormond
Chester Valley Garden Railroad
Richard Ormond owns the Chester Valley Garden Railroad in Malvern, Pa. He runs trains year round, and sent us these fabulous winter shots.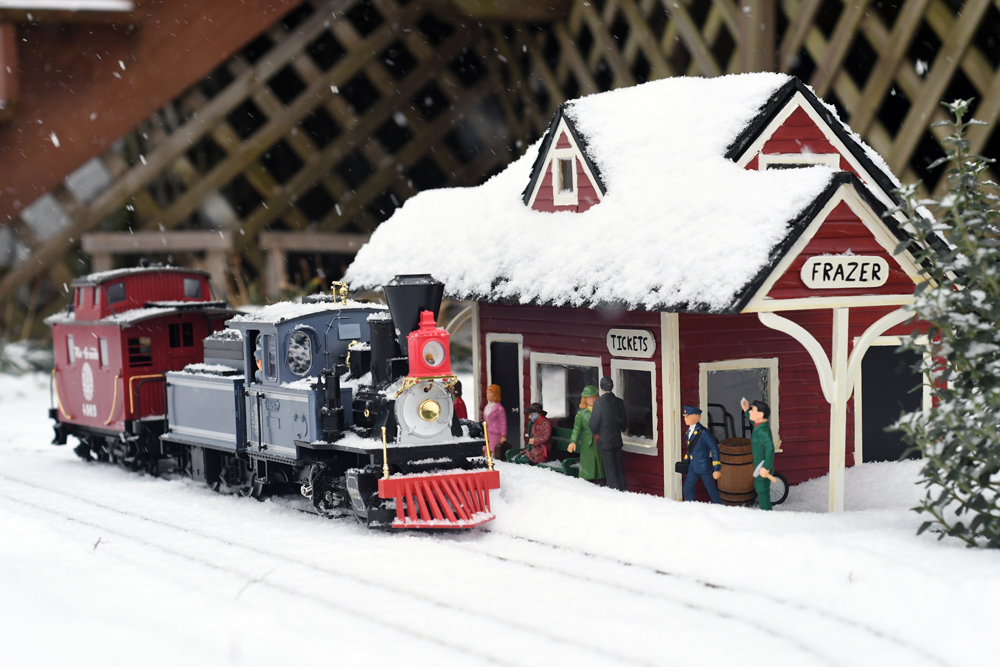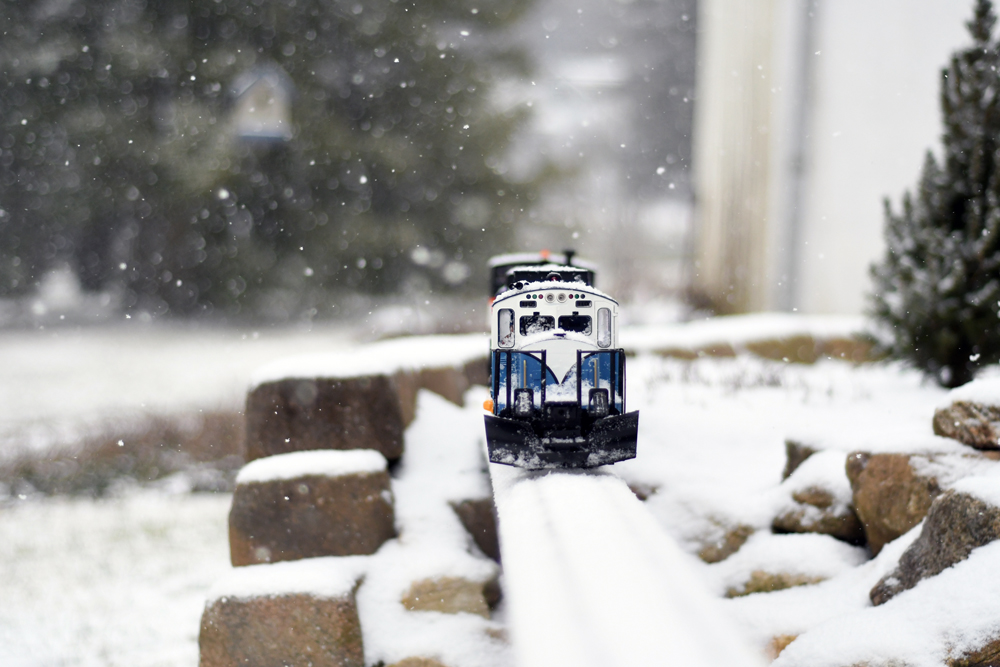 Steve Kamm
Steve Kamm lives in Oklahoma, where he doesn't have any snow yet, but he's getting ready just in case. He put together this homemade snowplow. He started with a black scrapped plastic two-truck U.S.M.R.R. tender. After removing the tender body, he glued on a wood floor and then built the structure from wood. He added N/B/W castings, and created a blade from sheet aluminum. Finally, he cut the tender body, mounted it, added details, and weathered it.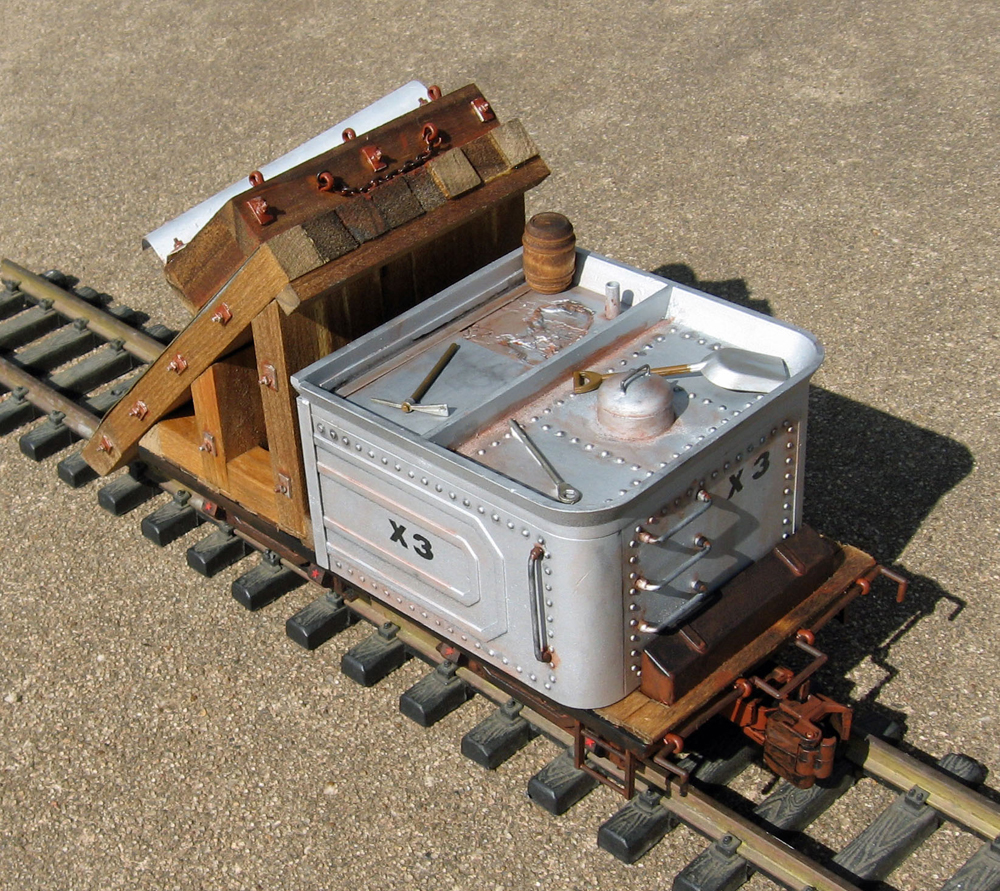 Shawn Viggiano
Kittatinny Mountain RR
Shawn Viggiano isn't one to shy away from running his Kittatinny Mountain RR (featured in the Fall 2019 issue, on a cold winter day. In fact, he rather enjoys the challenges and rewards that stem from firing his live-steam locomotives, even when the temperature drops to 6˚ Fahrenheit and the snow can be measured in feet. Not being the type to let Mother Nature win, Shawn grabs a warm coat, picks up a child-size shovel, and then starts to clear the way for trains and places to capture impressive winter images like this. See more in his photo essay.