I love collecting and displaying large-scale trains. I also love showing off my 1956 GMC pick up at car shows, or even at the front of my driveway at home. I decided to combine the two and make a mobile display layout!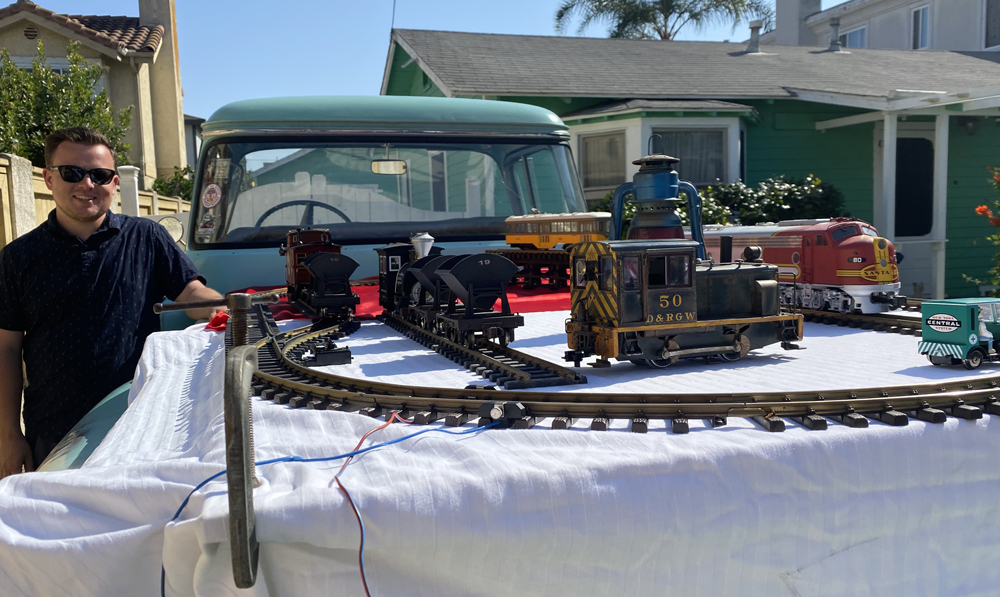 The layout is an easy build. My truck has slots on the truck bed sides, for wood rails to slide into. I use ¾" plywood board with 2 x 4 pressure-treated boards under it for support. I cut small 2×4 pieces, about 6" long, to place under pressure-treated boards as extra support. I eventually added 1 x4 "stiffeners," to keep the board from bending when I lifted it in and out of the truck (see photo below). (Note: the board has come in hand as a makeshift box cover when I need to haul construction materials.)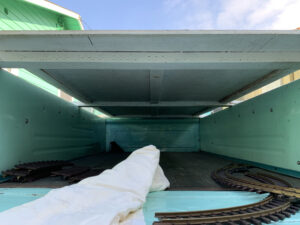 I fastened the track onto the plywood base, so it stays in position while I drive. I keep the trains and other decorations in the bed of the truck. When I get to the display location, I set everything up quickly. To power the track, I use a spare car battery with a power inverter, which allows my transformer to control the trains. I hide the transformer in the truck bed, under the plywood, so I can walk away from the display without worrying about the controls being tampered with. The car battery provides many hours of operation and enjoyment.
I've done displays for Halloween, Christmas, and a few other major holidays. It's a small layout, and having it displayed on the truck makes it a nice height for viewing. Watch a video of this layout!
For those interested, the truck is a ¾ ton, with a V8, original running gear, and Hydramatic transmission. I added disc brakes. See more photos in the photo gallery below.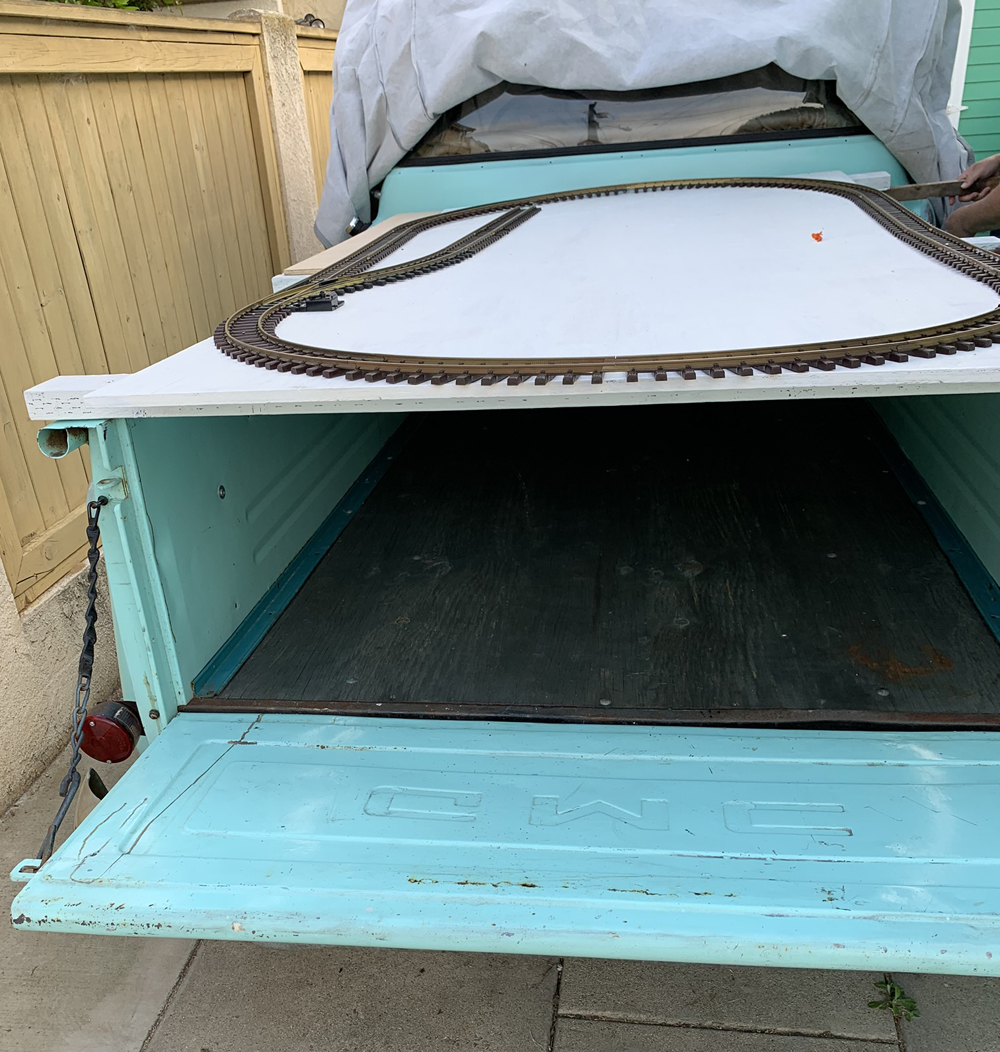 The track is secured to the plywood base. There is room for storage underneath the plywood. Photo by Dale van Ingen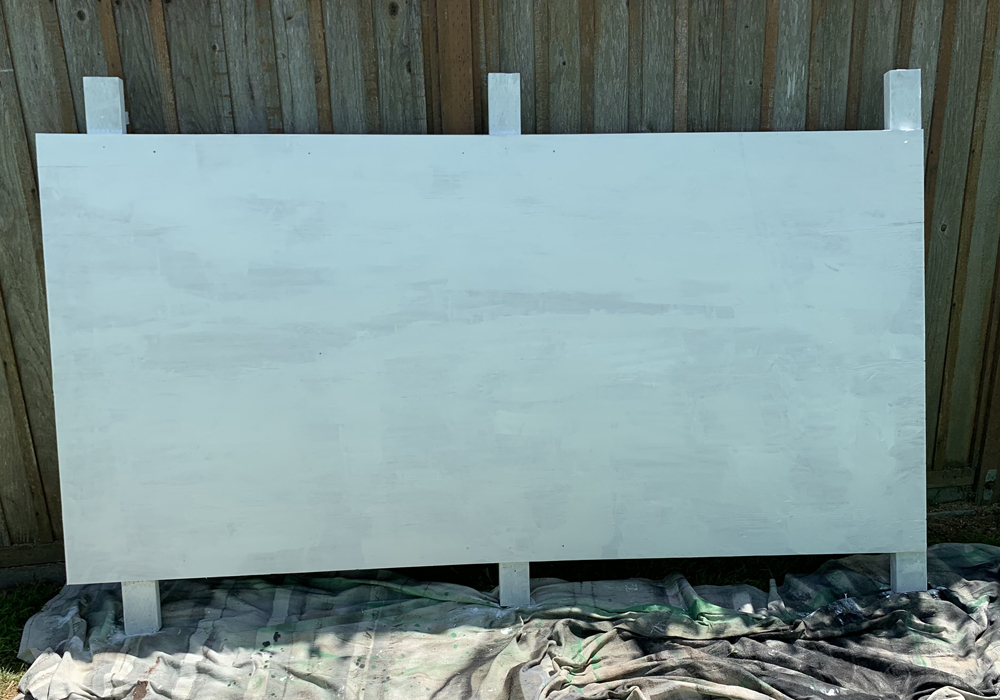 The plywood is easily lifted and removed from the truck. Photo by Dale van Ingen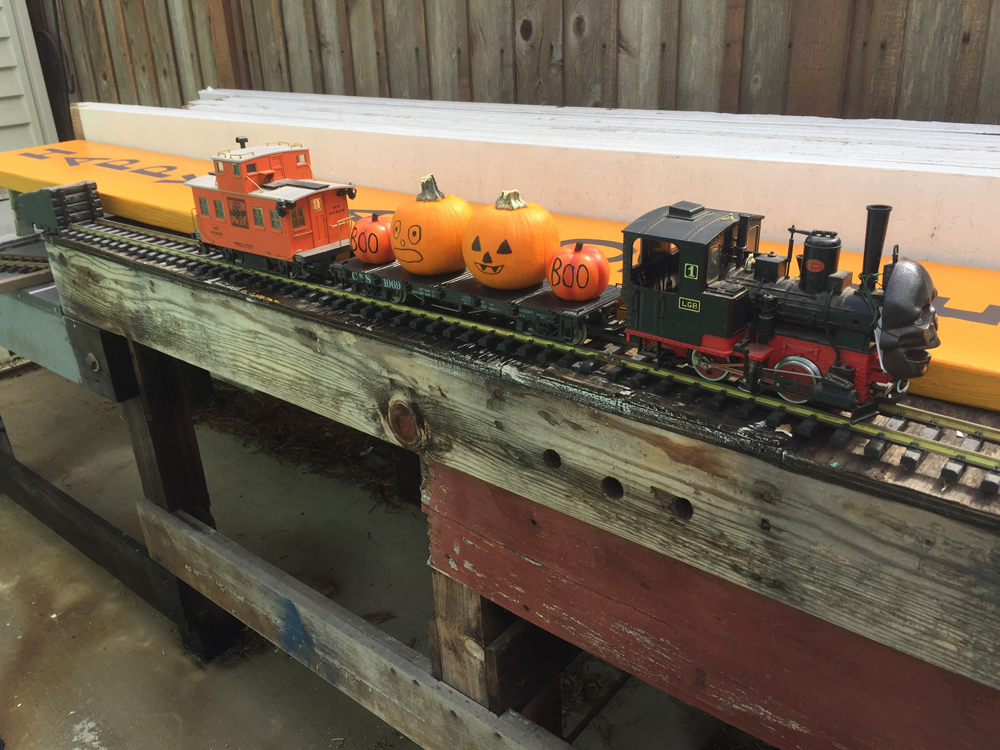 A Halloween train is ready to roll. Photo by Dale van Ingen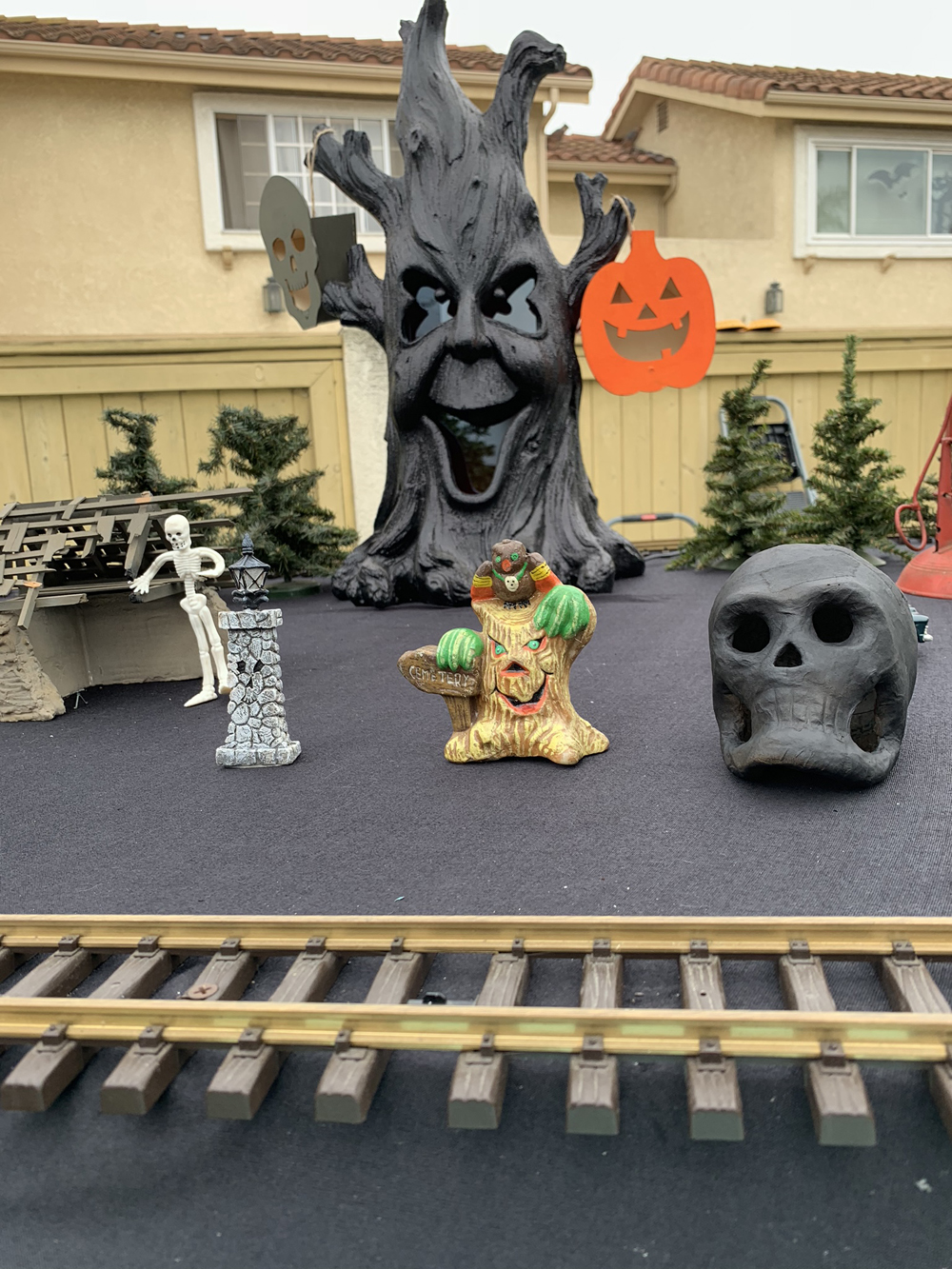 The author poses fun Halloween décor on the plywood. Photo by Dale van Ingen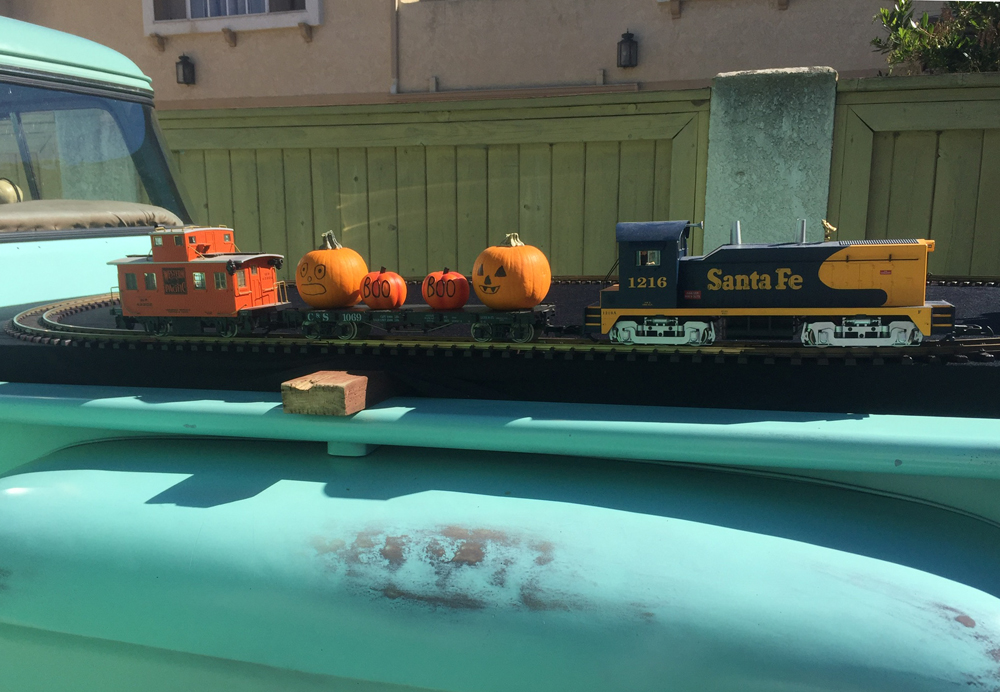 Setting things up on the layout display. Photo by Dale van Inge


The author receives some display "help" from Butter the cat. Photo by Dale van Ingen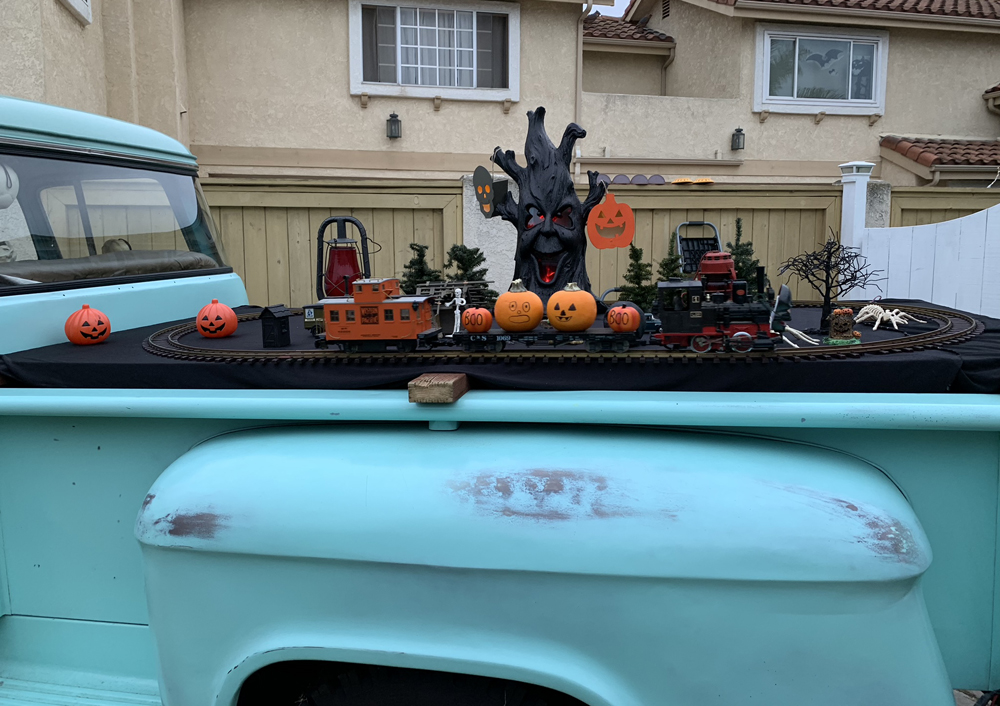 The display is set up. Photo by Dale van Ingen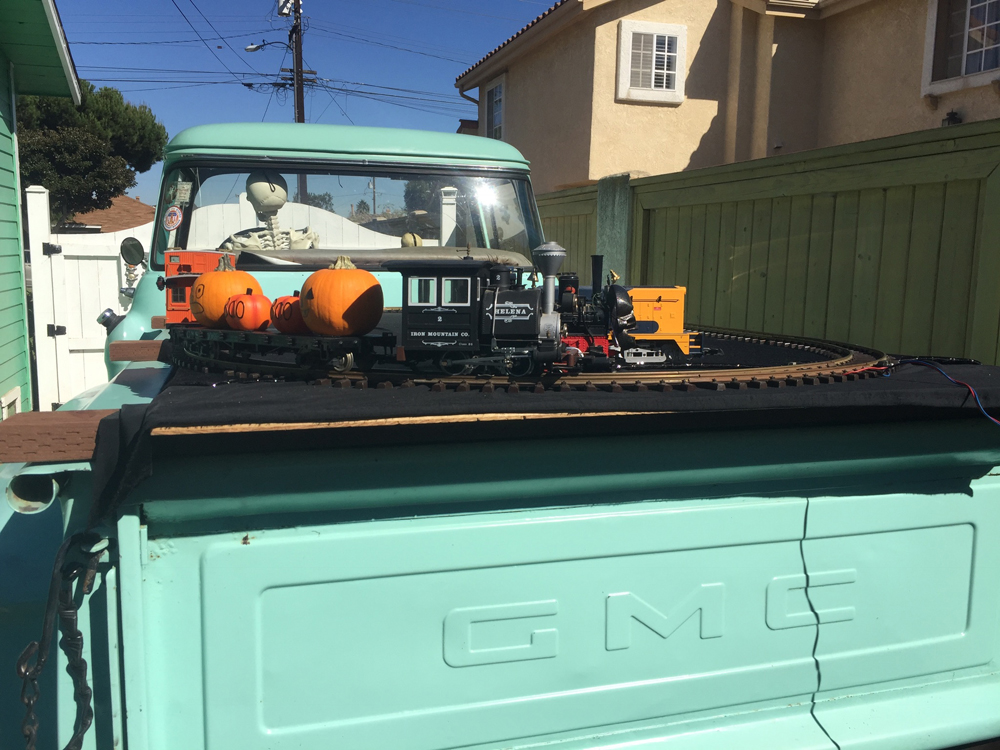 The backside of the display. The author adds to the holiday fun by posing a full-size skeleton in the truck's cab. Photo by Dale van Ingen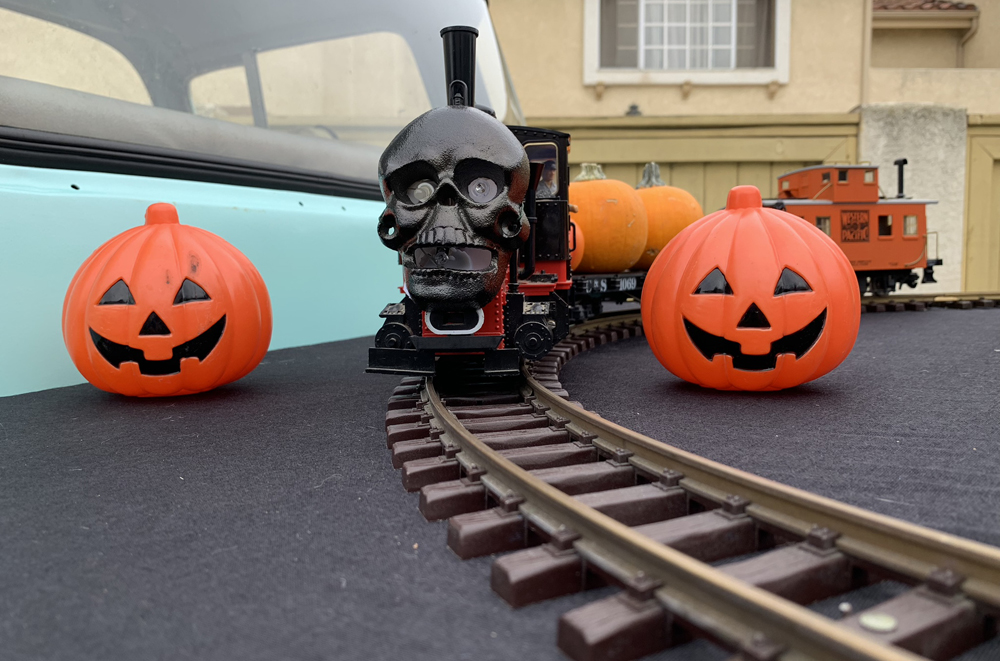 The author attached a plastic skull to the front of an engine for more festive fun. Photo by Dale van Ingen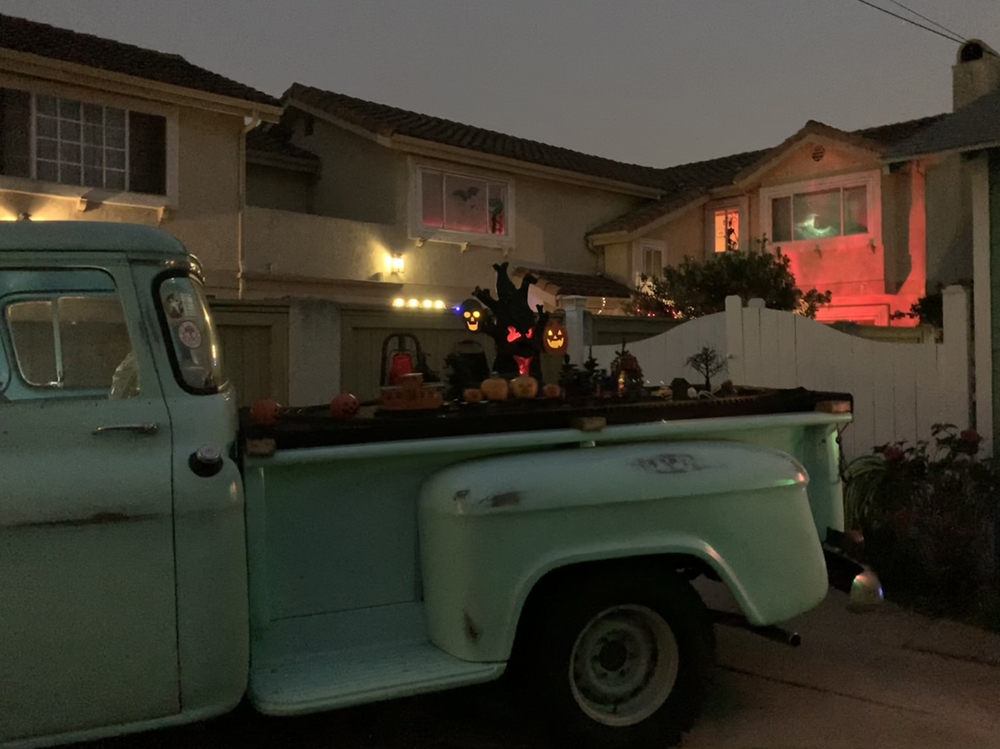 Dusk is approaching, and the lit display looks even spookier. Photo by Dale van Ingen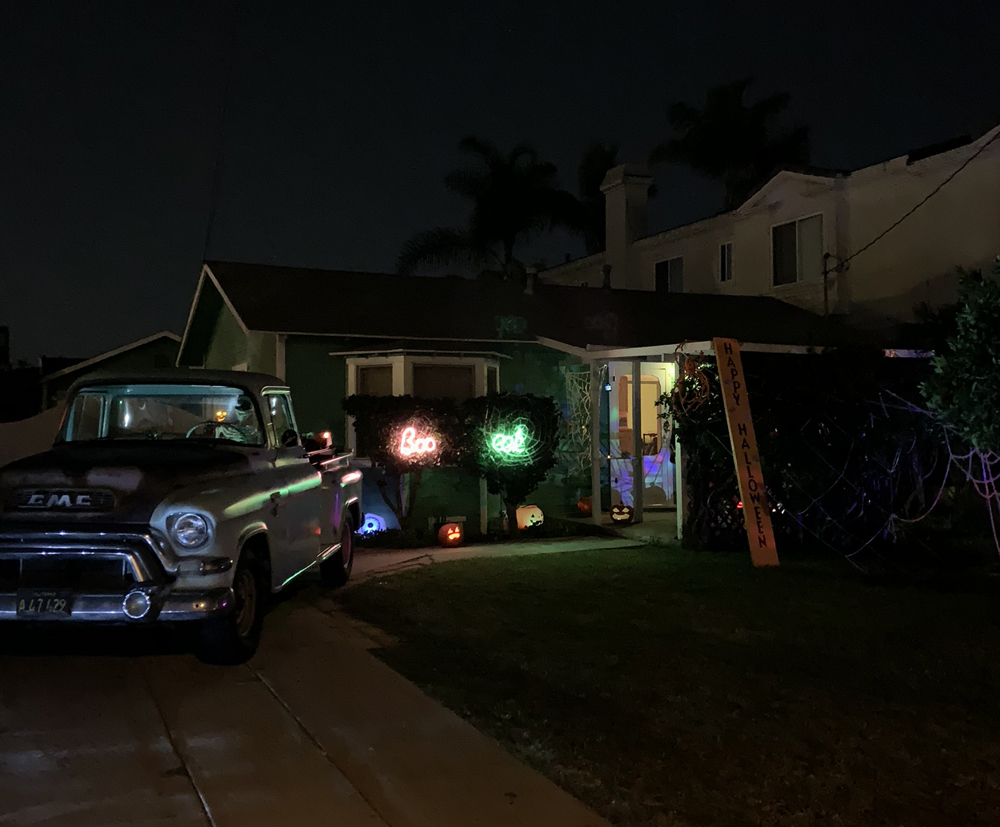 With festive lights, the display even looks good after dark! Photo by Dale van Ingen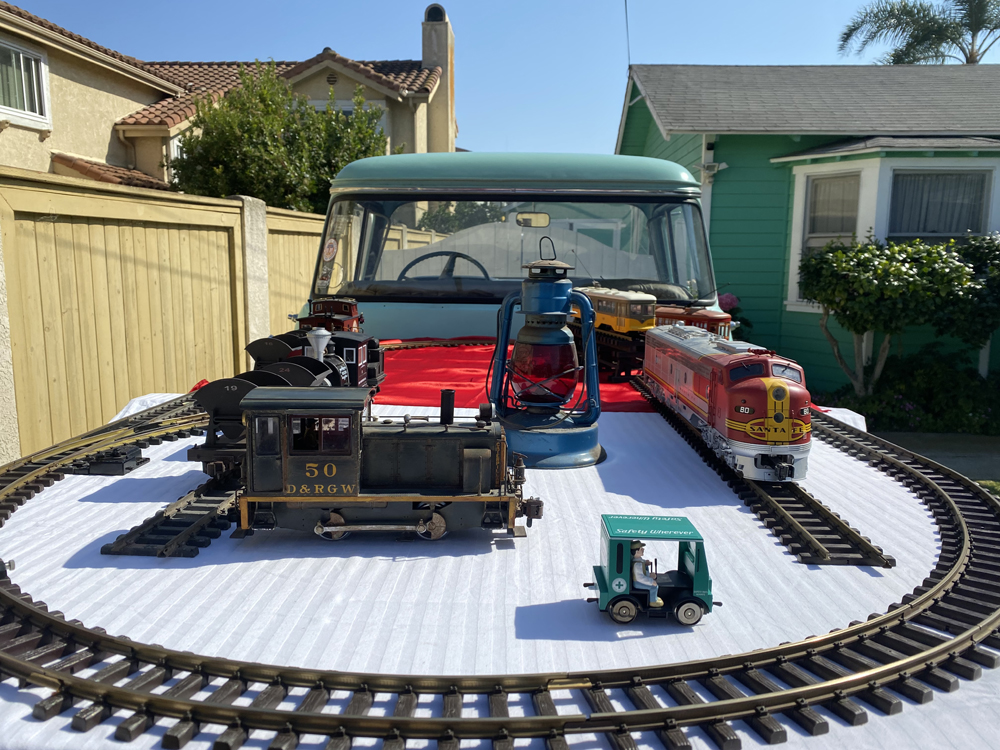 The author displays his layout for other holidays too, such as Christmas and Labor Day. Photo by Dale van Ingen