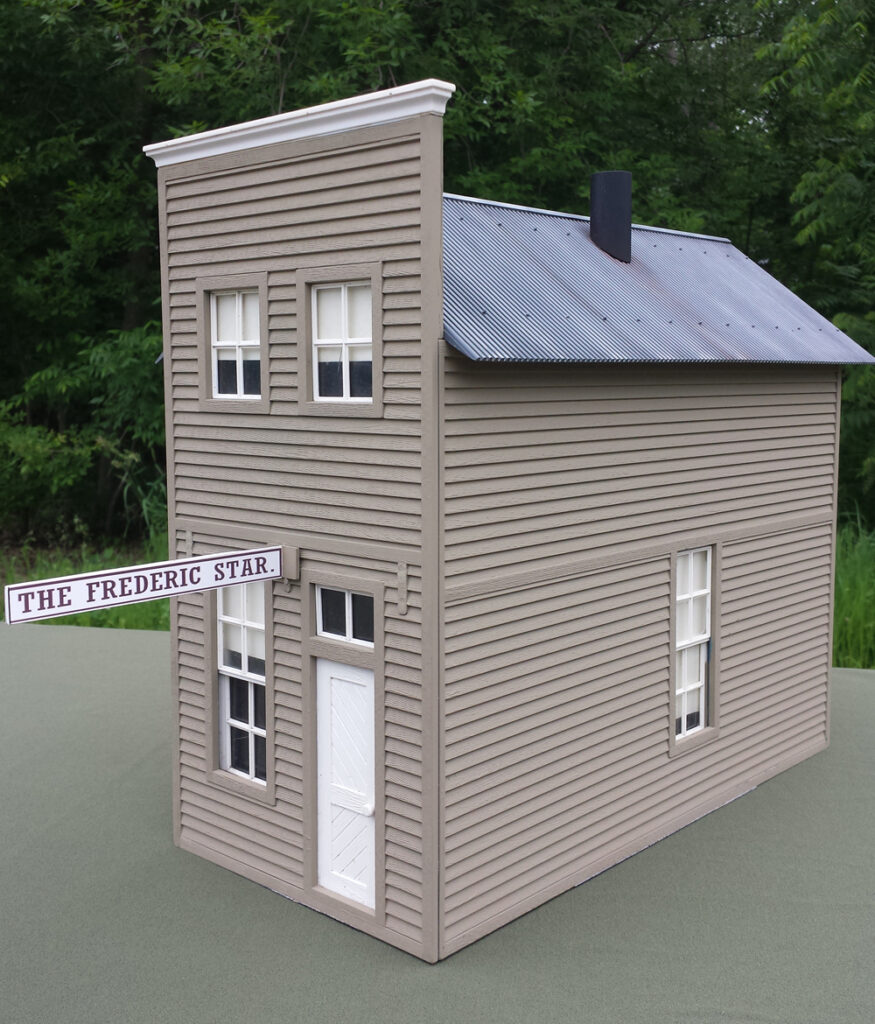 "Projecting" signs have been part of the commercial landscape for years. In the early years of the 20th century, they often consisted of boards jutting out from the front of buildings with the business name on both sides. They're also referred to as "blade" or "flag-mounted" signs.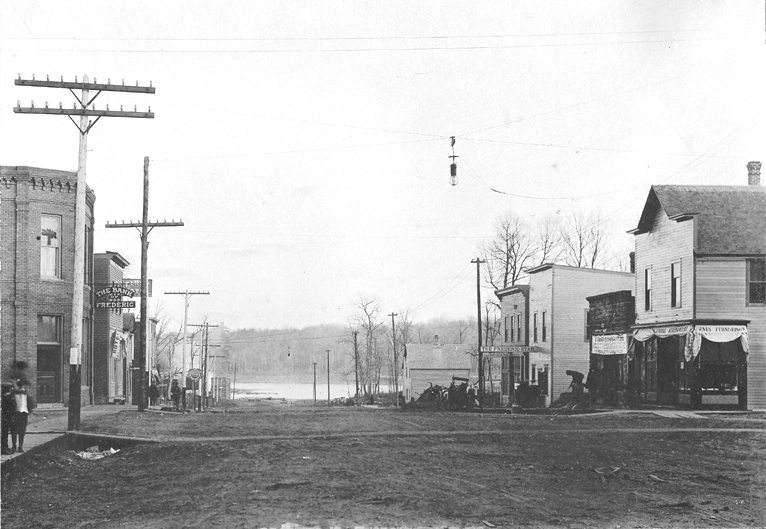 I wanted to model projecting signs in my turn-of-the-century Wisconsin village, but I knew at some point the signs would get bumped. I needed a mounting method to avoid damage to both the signs and the structures.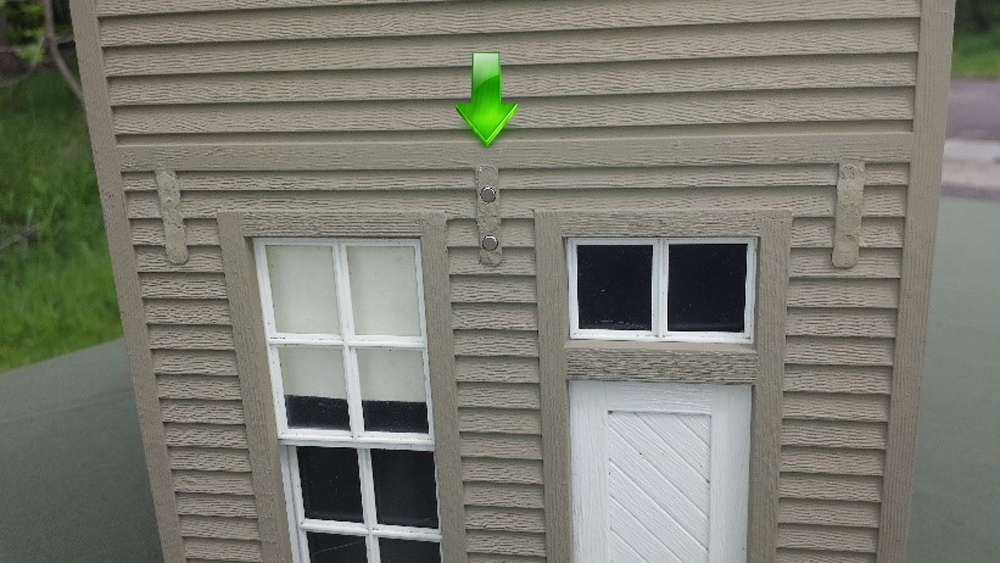 I solved the problem with magnetic attachments. I found small cylindrical magnets on the internet (mine were 1/8 dia. x 1/4 long) and press-fit mounted them into holes drilled through the store fronts.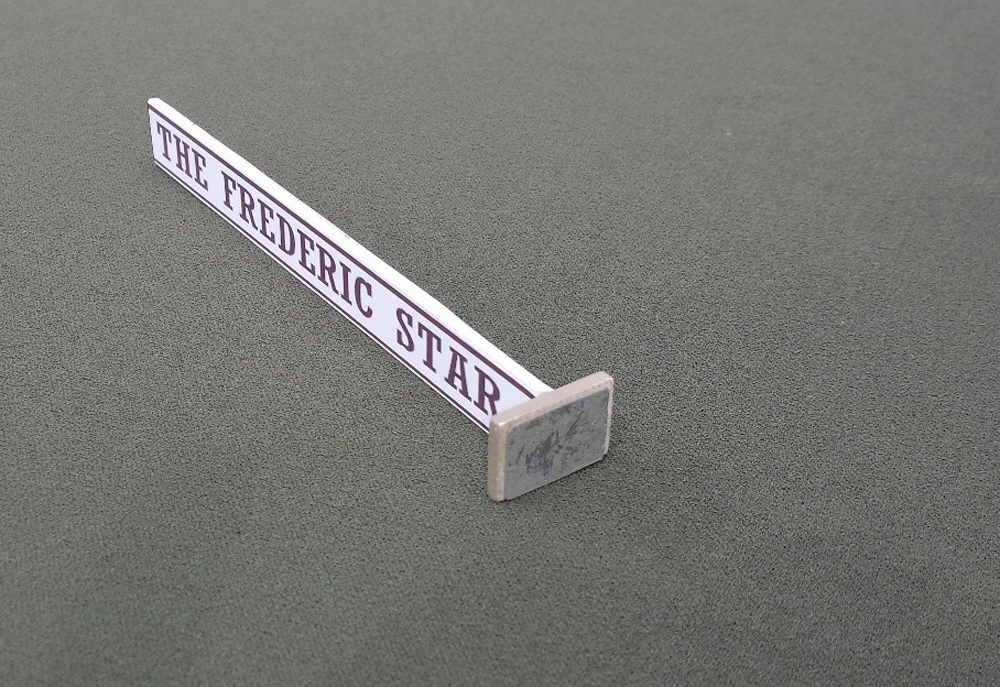 The signs themselves are strips of white styrene glued to a small styrene base with a slightly smaller piece of sheet steel glued to the reverse side of the base. I used 32-gauge steel (0.010" thick) because I had some on hand.
For lettering, I used my ink jet printer to print the desired text onto a commercial self-adhesive, weatherable vinyl sheet (Papilio Contouring White Waterproof Vinyl) which is mounted, in turn, to both sides of the sign.
For the building in the photo, I painted the base to match the building color; the sign on another building was left white to match the building trim color. I used two magnets on this building, but found that one magnet works just as well.
With the steel plate touching the magnet, the signs stay put, but detach easily when bumped with no impact on the building or the sign. I can also update or repair the sign and easily reattach it to the structure.
Editor's note: To learn more how to model using old postcards, see Cody Grivno's article.