Top Point white cedar tree
Common name: Top Point white cedar
Latin name: Chamaecyparis thyoides 'Top Point'
Plant type: dwarf conifer
Plant size: 4-5′ at maturity
USDA Hardiness Zones: 3-9
Cultural needs: Moist or average, slightly acidic soil; full sun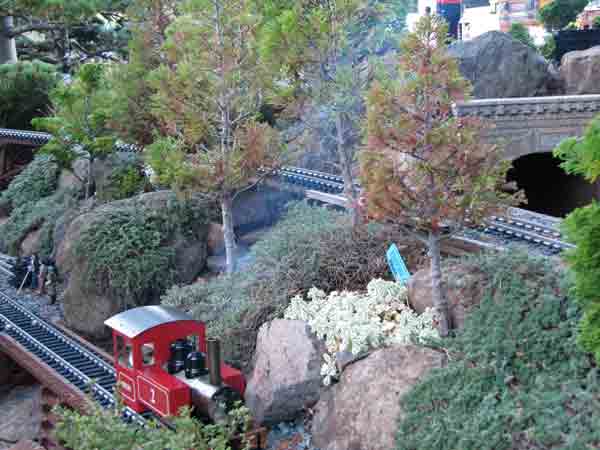 Classics among railway forest trees are the many, dwarf varieties of Chamaecyparis thyoides, the native parent that matures at over 8′. C.t. 'Top Point' is a true dwarf conifer, growing only 3″ a year and easily kept at 2′ with trimming. With a tightly vertical habit, this narrow, conical tree has tiny, bright green, scale-like leaves culminating in a spire-like apex (top point). Care should be taken not to break off the slightly brittle tip. Hessel's Hairstreak butterfly larvae need its leaves for its only food source. The parent, known as Atlantic white cedar or swamp cedar, grows from Maine to Mississippi in moist meadows and sunny swamps, loving wet feet but intolerant of shade. The variety Top Point white cedar tolerates short periods of drought once established.
Also look for similar varieties: C.t. 'Meth Dwarf', C.t. 'Little Jamie', C.t. 'Andelyensis', and a beautiful, bluish-gray C.t. 'Glauca Nana'.
Find more plants for your railway.
Learn more about plants at the USDA database.