For its 13th holiday season, the Eiteljorg Museum's Jingle Rails showcased the American West in a whimsical fashion.
Created by the team at Applied Imagination, the G gauge display featured miniature depictions of downtown Indianapolis along with landmarks of the western United States. Such features included Lucas Oil Stadium, Monument Circle, the Grand Canyon, Yellowstone National Park, the Golden Gate Bridge, Mount Rushmore and more. These features were made from all-natural materials like tree bark, roots, pine cones, and honeycomb. There was even an "I spy" hunt that children and families could complete by finding all of the landmarks and other "Easter eggs."
It took Applied Imagination and museum volunteers about three and a half days to set up the display. While the spectacular landmarks awed the crowds, the trains traversed an impressive 1,200 feet of track. There were seven loops of track, and one train ran on each loop. The power was a mix of steam and diesel locomotives from all eras that operated in the west. One famous example was a Santa Fe F7 diesel locomotive and matching streamlined passenger cars. I spoke with volunteer and model railroad enthusiast Andy Ball. He said that he calculated that the Santa Fe F7 travels an average of over 100 miles per season. Andy also mentioned that the diesel engines that they operate will typically run all season with little issue, but the steam locomotives have to be replaced throughout the season. The trains operated on rail power alone, no batteries, and there were feeders every six to eight feet of track. Overall, Andy said the trains are quite reliable. The main job as a volunteer, he stated, was keeping the trains running and hands off the tracks.
The Eiteljorg Museum's Jingle Rails operates from November to January, throughout the holiday season. For more information, visit eiteljorg.com/jinglerails.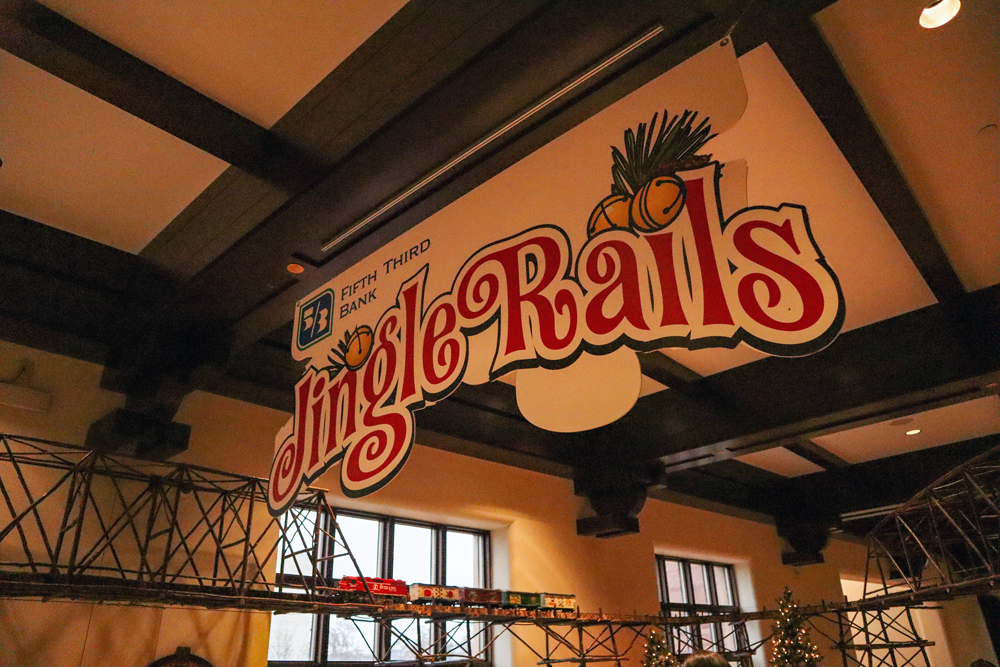 Visitors are welcomed by a festive sign, with an Indiana Railroad GP38-2 leading a train of Christmas boxcars. Bryson Sleppy photo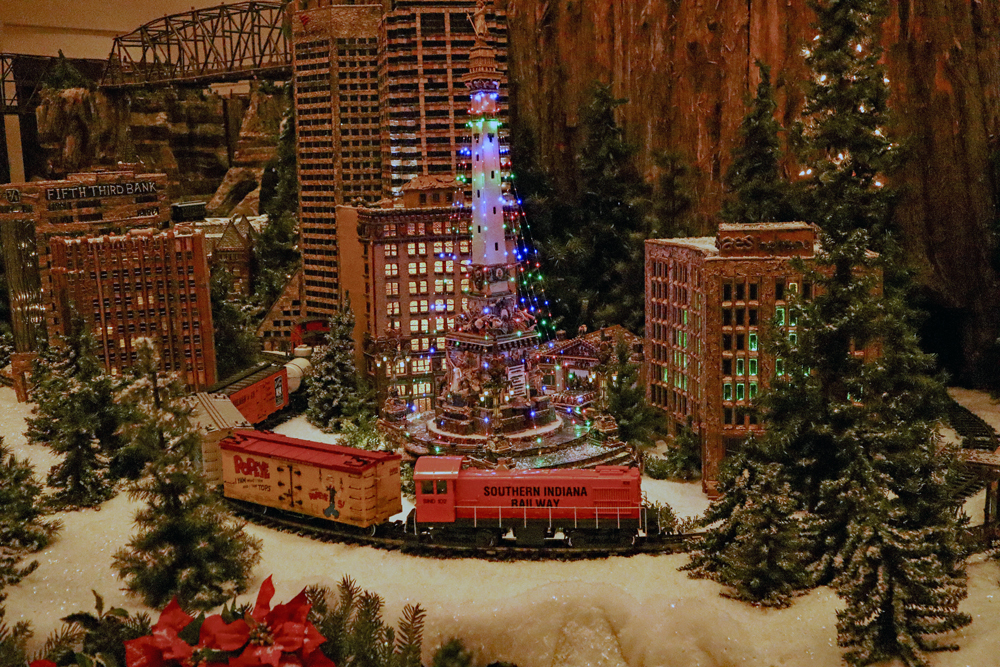 The centerpiece of the layout's entrance is a scene depicting Indianapolis and the city's Monument Circle. Bryson Sleppy photo


Each loop of track is controlled by a transformer in the control room. Bryson Sleppy photo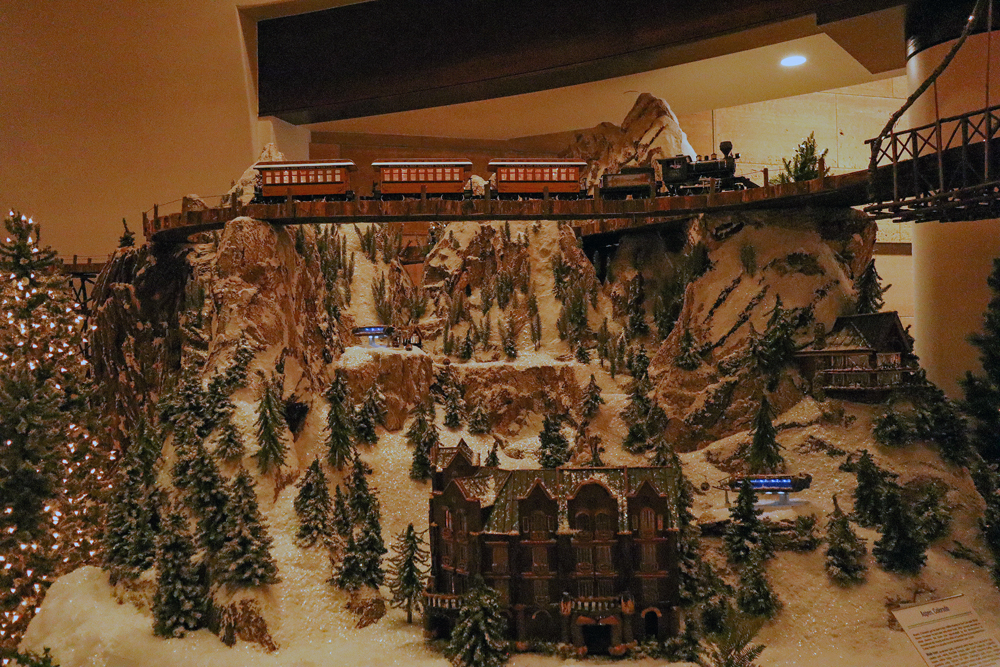 A 2-6-0 Mogul leads three passenger cars over the snowy slopes of Aspen, Colo. Bryson Sleppy photo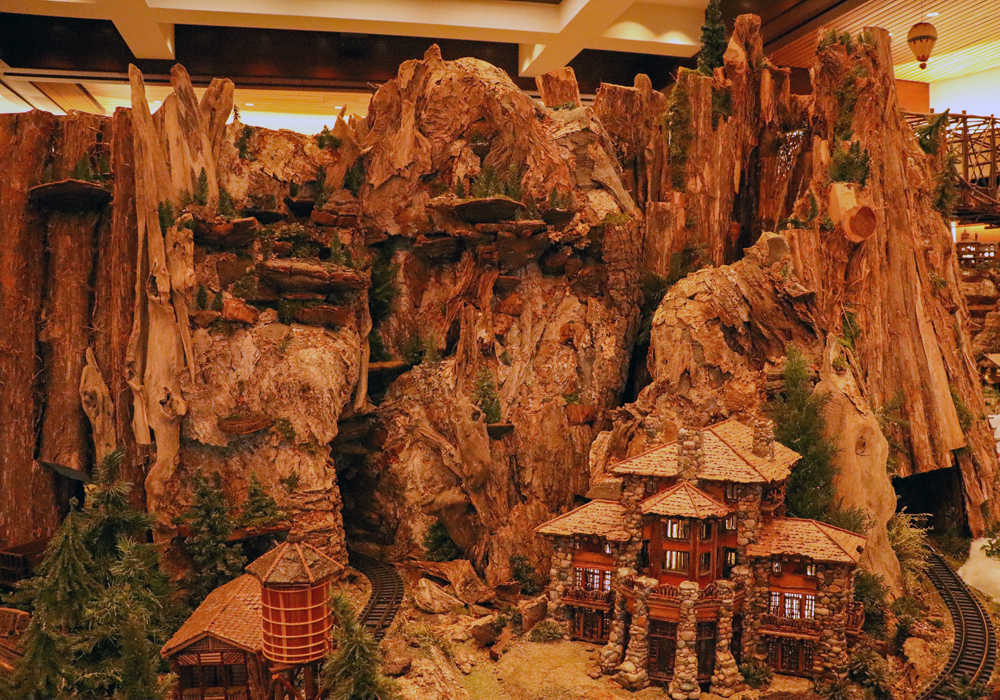 Yellowstone National Park is one of many western landmarks depicted throughout the layout. Bryson Sleppy photo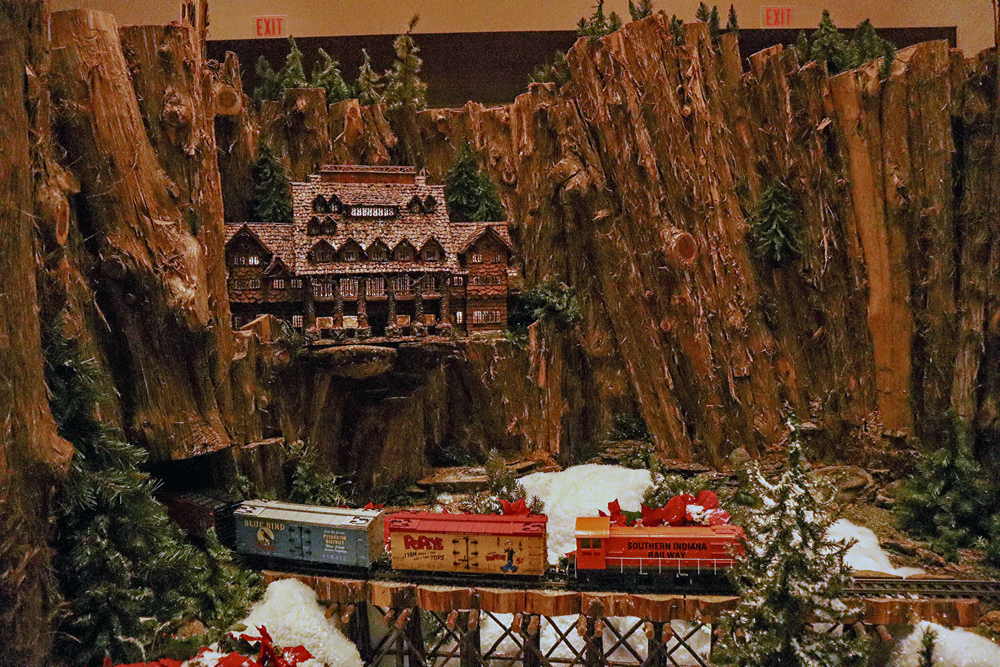 Near Yellowstone is a lodge and Glacier National Park. Bryson Sleppy photo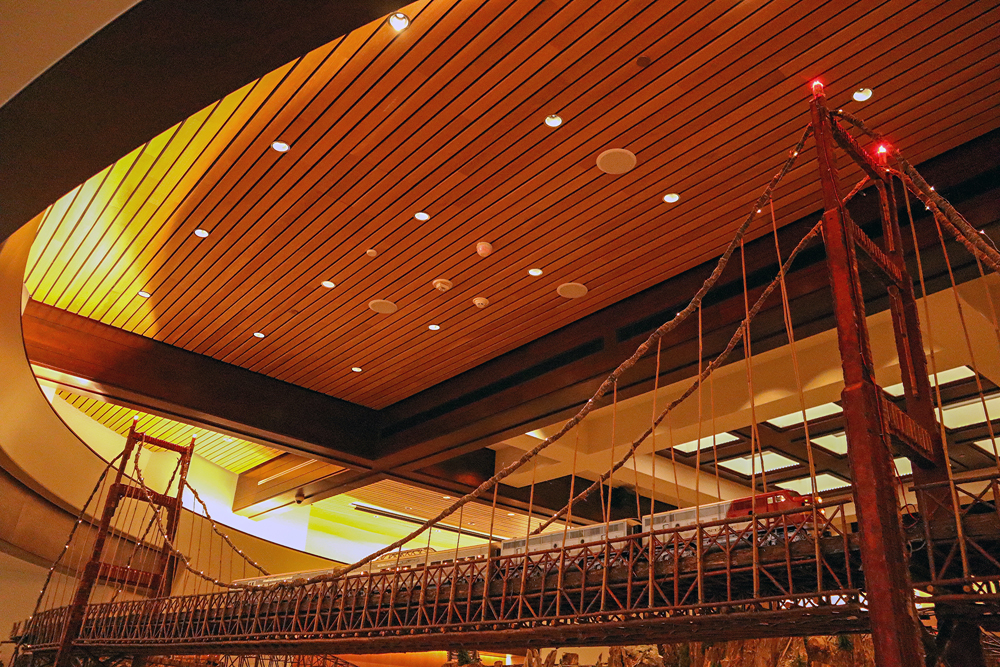 Santa Fe's Golden Gate crosses over the Golden Gate Bridge. This bridge, one of many wooden bridges across the display, towers over visitors. Bryson Sleppy photo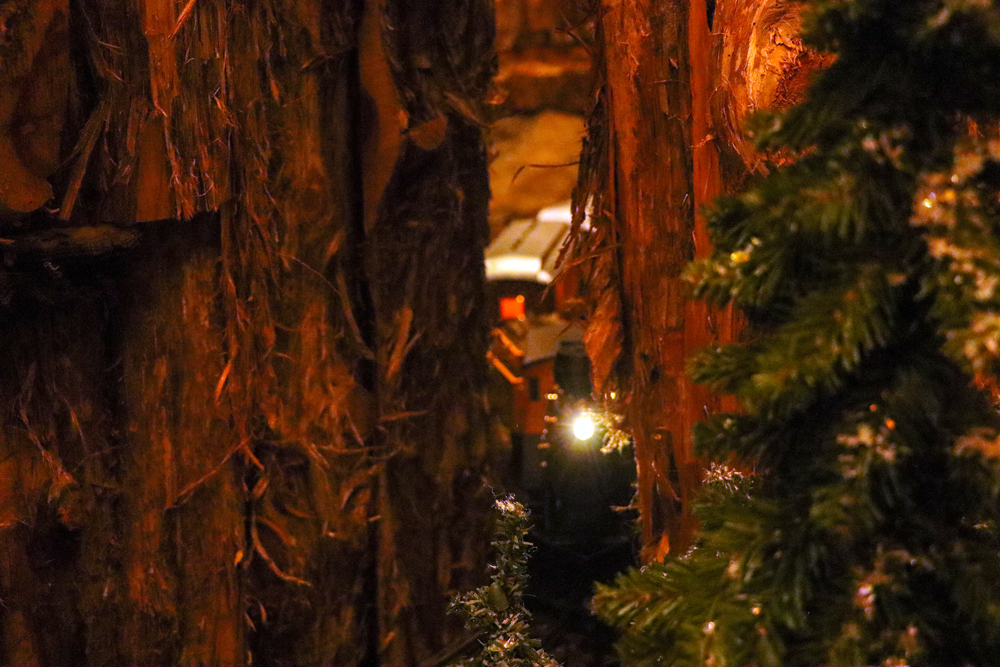 The headlight of a steam engine shines between canyon walls made out of all-natural material. Bryson Sleppy photo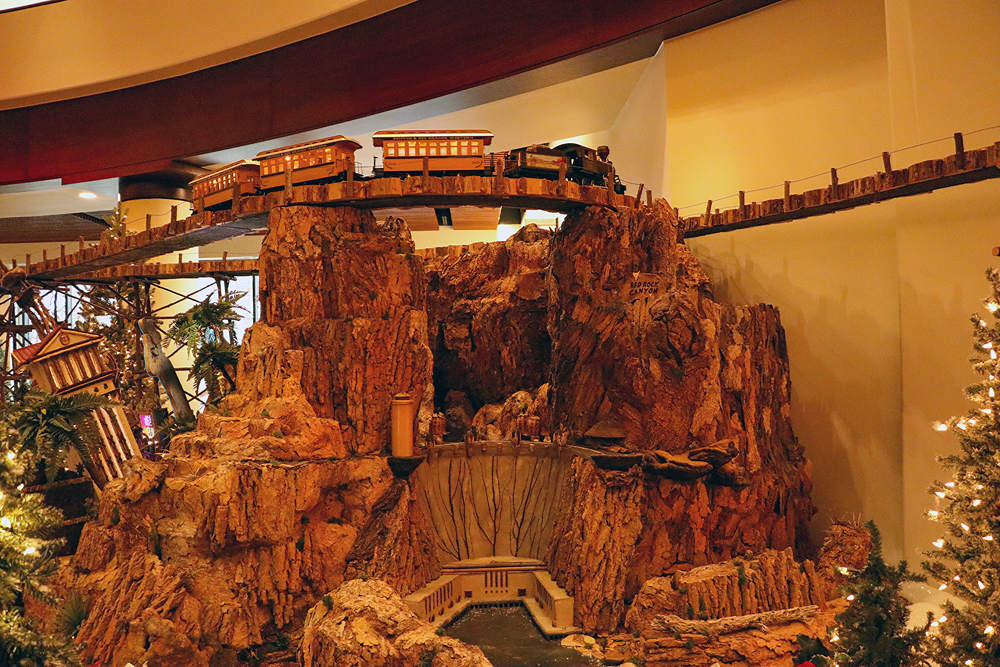 Those passengers are getting quite the view. After leaving Aspen they crossed the Golden Gate Bridge and are now over the Hoover Dam. Bryson Sleppy photo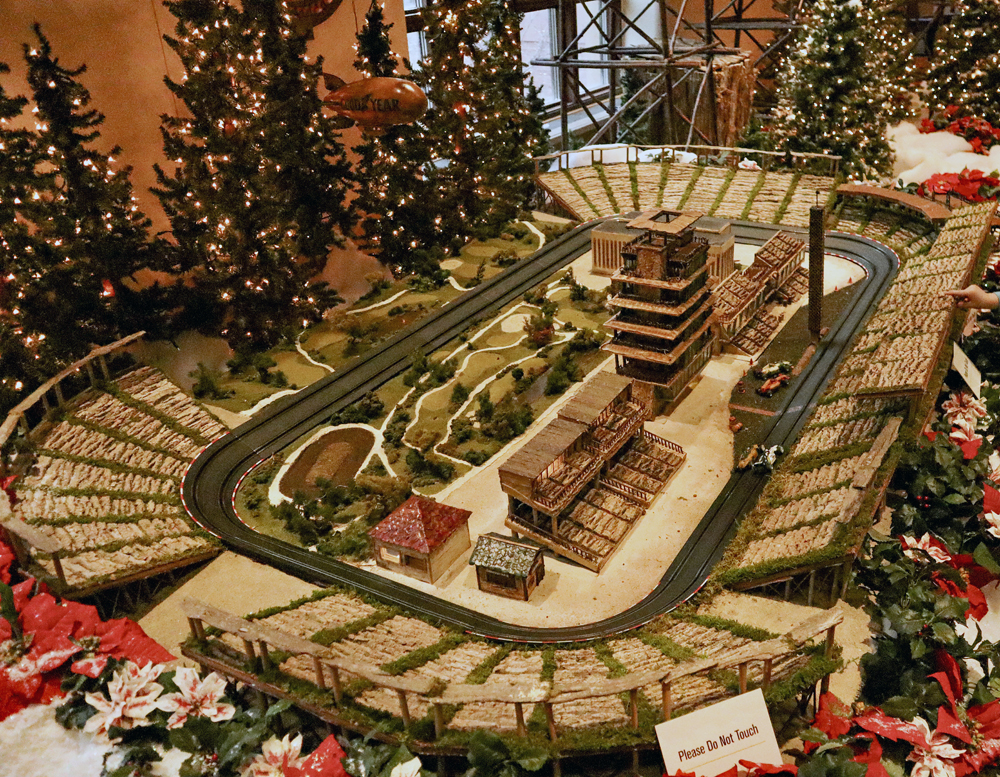 Who will win? The Indianapolis Motor Speedway, home of the Indy 500, is modeled. The cars race about once a minute. Bryson Sleppy photo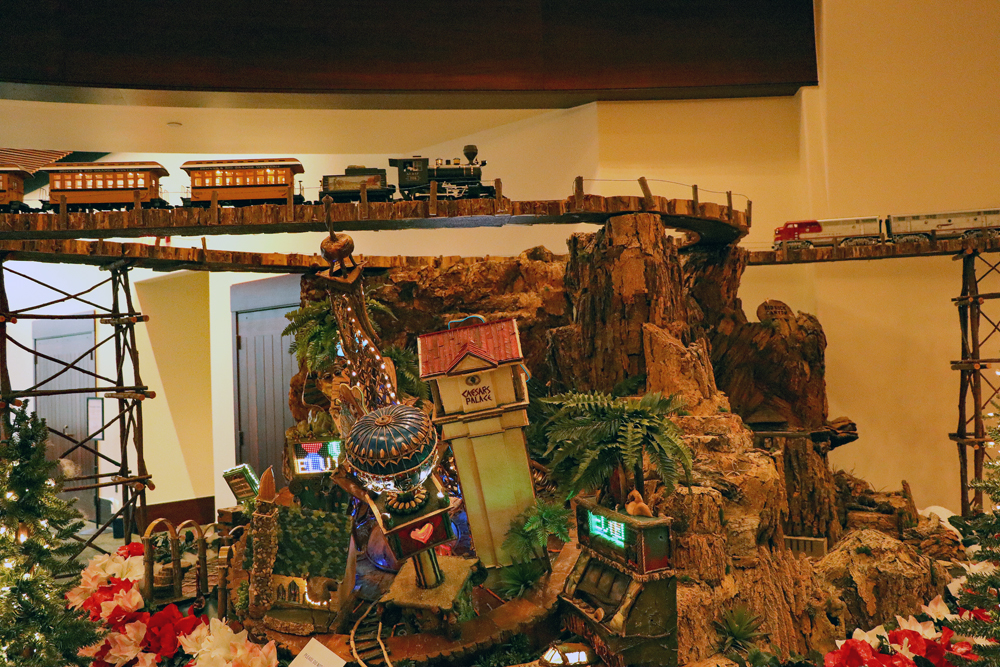 Steam meets diesel over Las Vegas. Bryson Sleppy photo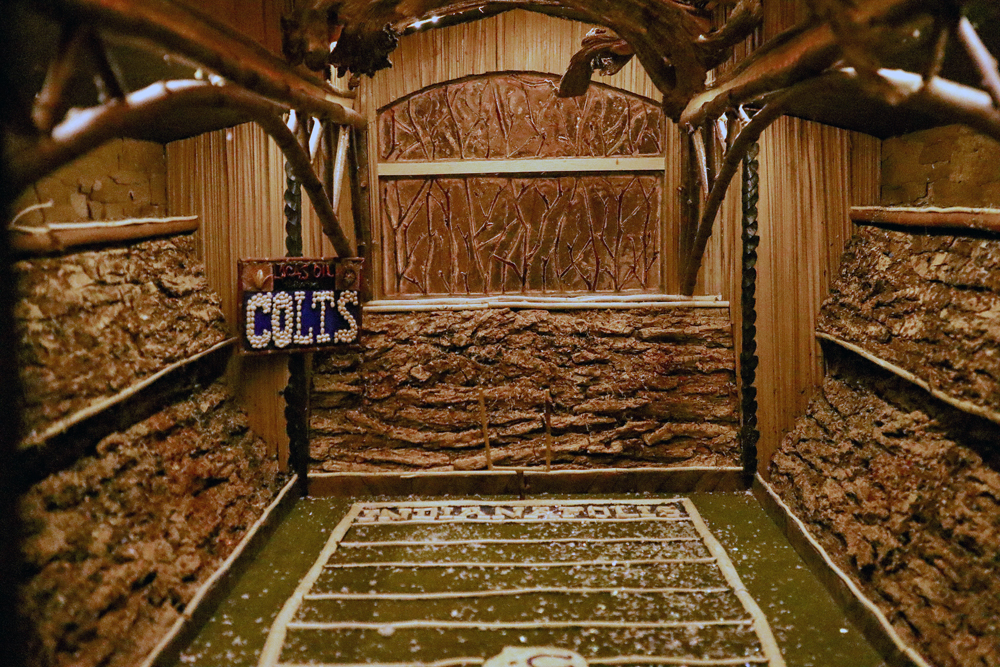 "Marlin's Got It, We're Going to the Super Bowl!" Famous radio broadcasts can be heard next to Lucas Oil Stadium, home of the Indianapolis Colts. Bryson Sleppy photo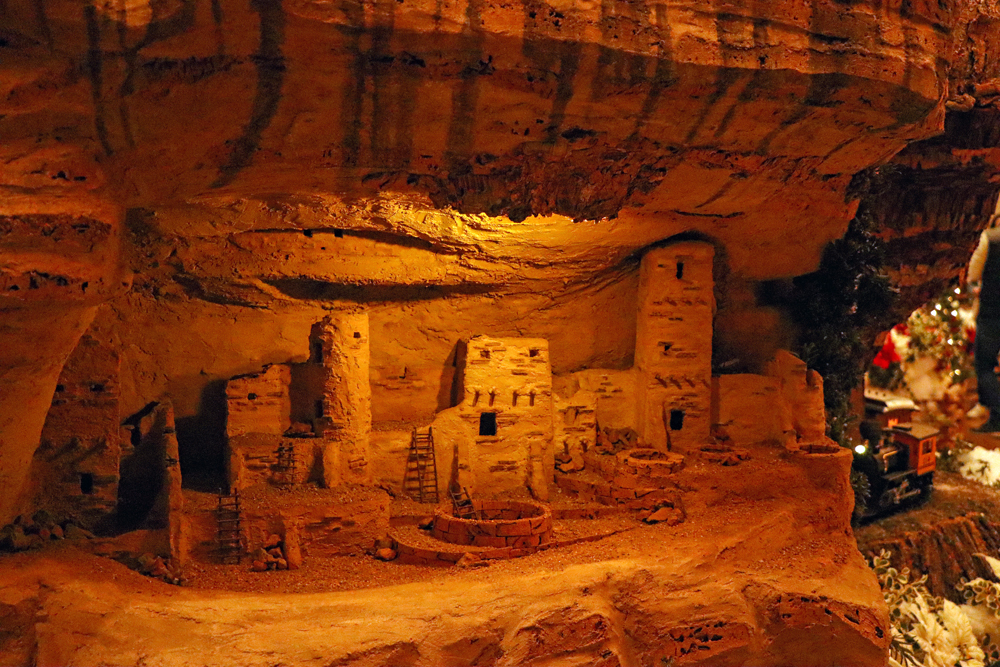 Mesa Verde National Park is represented in incredible fashion. Bryson Sleppy photo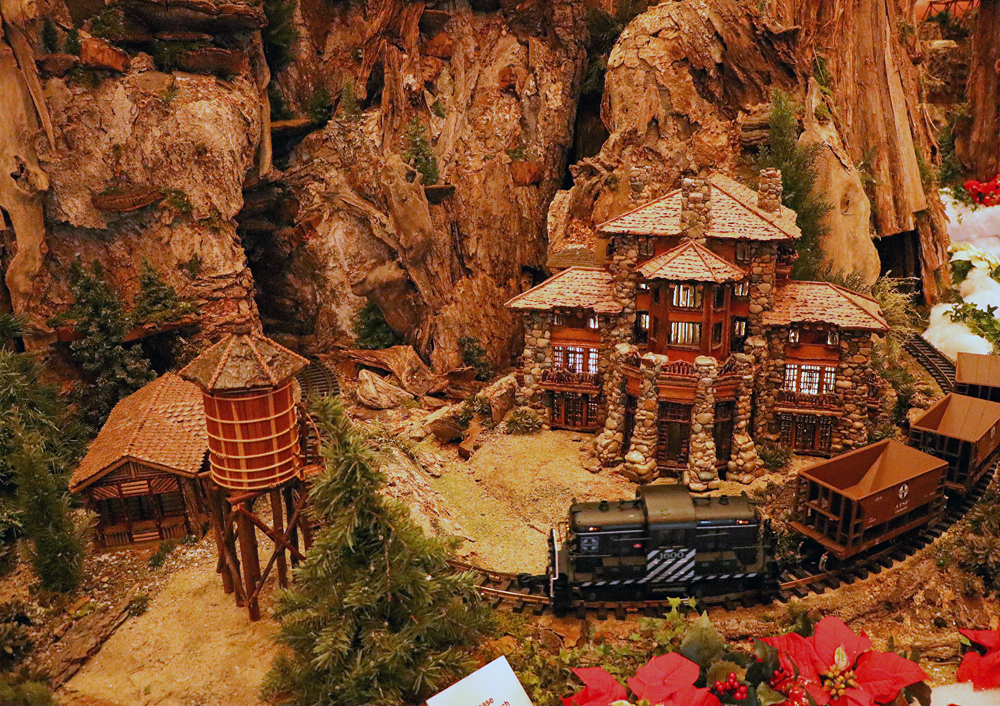 Back in Yellowstone, a Santa Fe centercab hauls an empty ore train back into the mountain. Bryson Sleppy photo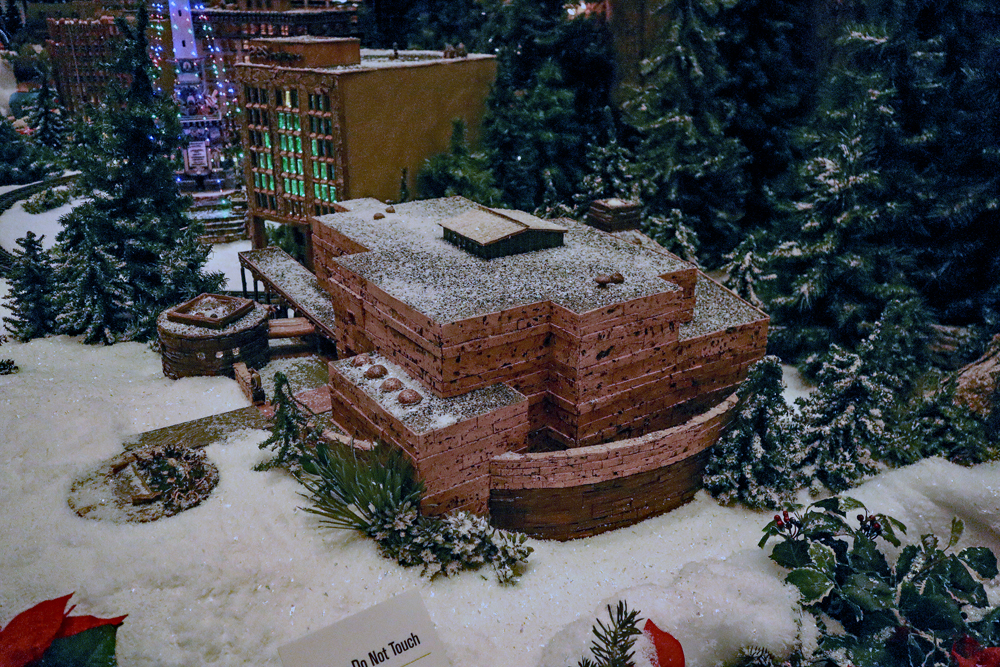 Finally, the model Eiteljorg Museum inside the real Eitejorg Museum. Bryson Sleppy photo