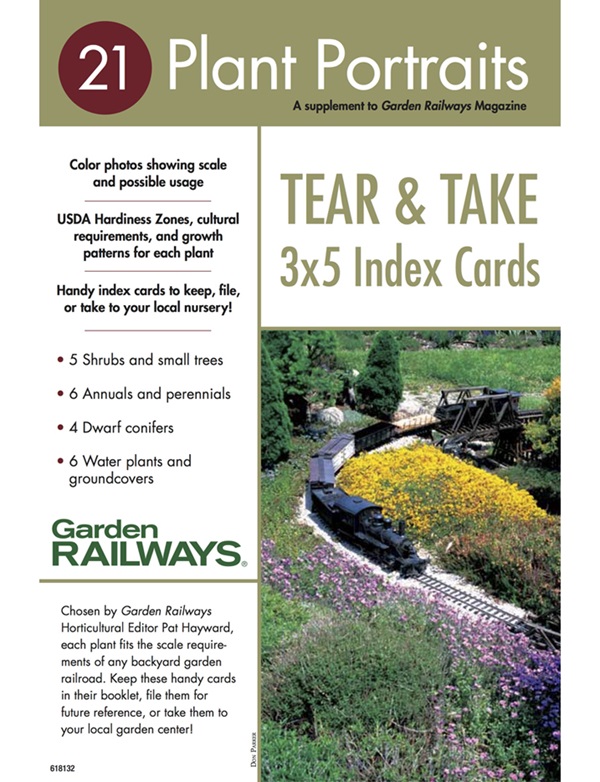 Each of these 21 plants, selected by the Garden Railways horticultural editor, fits the scale requirements of any backyard garden railroad. Print and clip this booklet to create handy cards to file for future reference or take to your local garden center.
The profiles contain color photos showing scale and possible usage, with information on USDA Hardiness Zones, cultural requirements, and growth patterns for each plant. Included are:
6 Water plants and groundcovers
Enter your email below to download this guide! You'll also receive our free email newsletter twice a month.
Get Your FREE PDF Download
Enter your email for access to 21 plant portraits for garden railroads.
By entering your email you will receive newsletters, special offers, and more from the Trains.com family of brands. View our privacy policy.