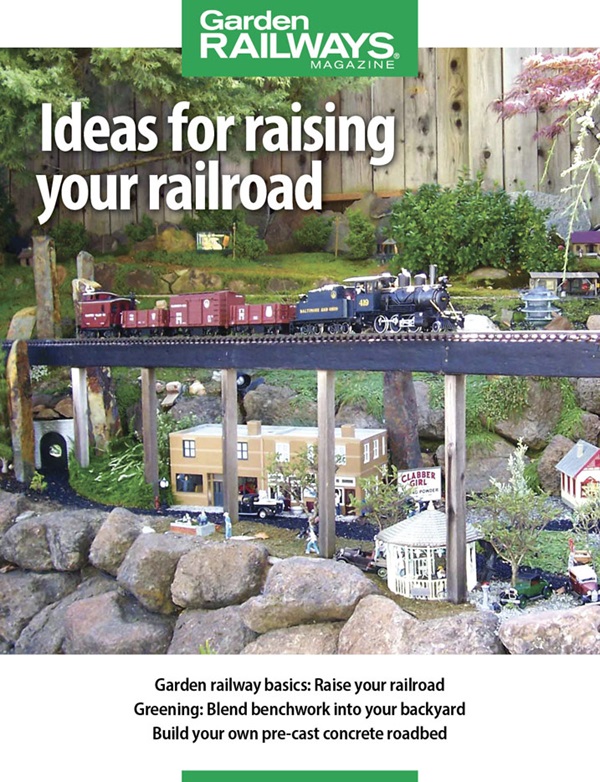 Raising your garden railroad from toe level to something approximating eye level can be quite a bit of work, but it is worth the effort. Imagine yourself saying to your friends "Just lie down on your stomach here on the ground and see how realistic the train looks coming around the bend." You can guess the reply. Now imagine instead that your friends are relaxing in lawn chairs and watching as your new loco bursts out of a tunnel and chugs across a high bridge right in front of them. You won't have to coax the compliments out of them!
In this free 13-page supplement to Garden Railways magazine, you can read about the basics for raising your railroad, blending benchwork into your backyard and building your own pre-cast concrete roadbed.
Enter your email below to sign up for our twice-monthly newsletter and instantly download this guide!
Get Your FREE PDF Download
Enter your email for access to Ideas for raising your railroad.
By entering your email you will receive newsletters, special offers, and more from the Trains.com family of brands. View our privacy policy.