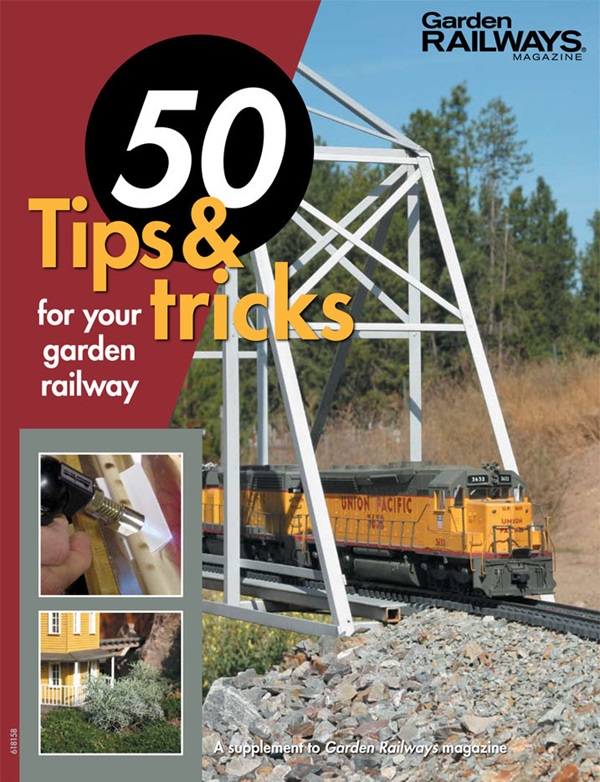 Whether you want to know how to keep your garden railway switches free of debris or a simple method to catch tiny track screws, this booklet contains a wealth of information.
Some of the tips inside include:
an easy way to simulate old, rusting enamel signs
how to make translucent "glass"
what to use for accessible junction pits
how to minimize root encroachment
… and more!
Get Your FREE PDF Download
Enter your email for access to 50 tips & tricks for your garden railway.
By entering your email you will receive newsletters, special offers, and more from the Trains.com family of brands. View our privacy policy.