Common scales of large scale trains: Most of us have had this experience as we got started in garden railroading: You go to the hobby shop or look online, looking for equipment for your new railroad. It's all large scale and it all looks good. But the more you look, the less comprehensible your choices appear. What at first seemed like a huge range of choices begins to look like a carnival hall of mirrors. Nothing is what it seemed at first, things appear to be different sizes than you remember them, and you feel lost.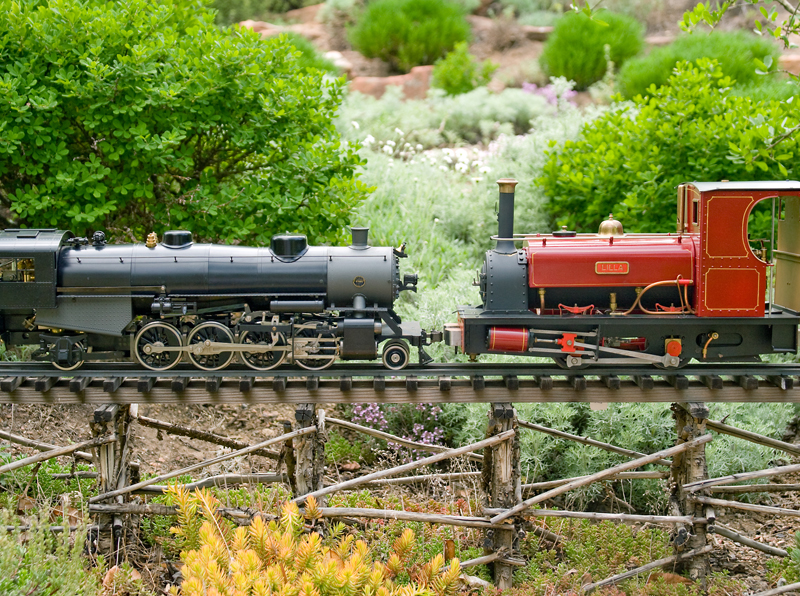 I have a shelf in my garage with the "stray dogs" I picked up in my early years as a large-scale modeler—items of indeterminate scale, the wrong scale for my railroad, or no consistent scale. They looked good in the store but not on my railroad, and I didn't know enough about what I was buying to tell the difference beforehand. I once chopped an engineer figure off at the knees because he was too tall to fit into the cab of the locomotive I wanted him in. It turned out that he was a 1:22.5 figure and the locomotive was 1:32 scale. If I had only known!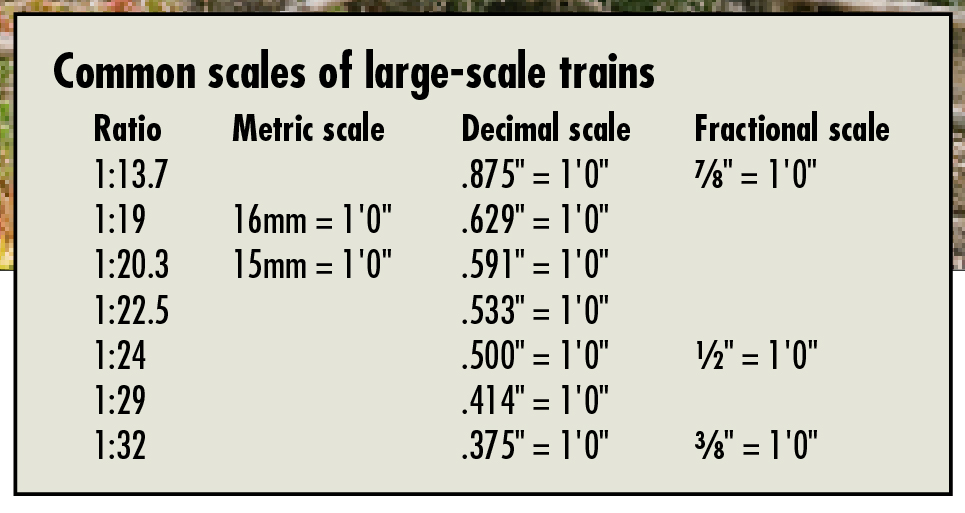 Your life as a railroad owner will be much easier and more enjoyable if you make an informed choice about what kind of railroad you're going to model and what kind of equipment is going to be appropriate for that railroad. This decision involves, in the early stages, choosing a scale in which to model.
Most of us eventually figure this out as we gain experience in the hobby but it really shouldn't take that much trial and error, if only someone would lay it all out logically. So, we'll give it a try here, hoping that this will save some readers from annoying—or costly—mistakes as they begin to acquire equipment for their large-scale railroads.