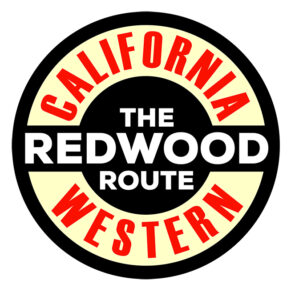 EUREKA, Calif. — Short line Mendocino Railway, which purchased the California Western Railroad and its Skunk Train operation after that company went bankrupt, has filed suit in federal court to over efforts by the City of Fort Bragg, Calif., and California Coastal Commission to apply state and local regulations to the railroad.
The railroad is arguing that federal regulation by the Surface Transportation Board preempts such state and local regulatory efforts.
"It is increasingly difficult to operate a railroad in California when both state and local agencies attempt to expand their regulatory powers into areas clearly reserved for federal authorities," Robert Jason Pinoli, president of Mendocino Railway, said in a press release. "State and local agencies should respect federal law and not seek to improperly use state powers to impede the transportation of passengers and freight."
The suit, filed in U.S. District Court for the Northern District of California, Eureka Division, says the coastal commission is requiring that the railway apply for a state land-use permit before performing rail-related work on its rail line, and that the city has filed suit in state court to require permits for work on its railroad property and facilities within city boundaries.
Mendocino Railway purchased the 40-mile line between Fort Bragg and Willits, Calif., line in 2004 following the bankruptcy of the California Western. Its purchase of 300 acres of property from pulp and paper company Georgia Pacific in November 2021 has sparked local controversy; the Fort Bragg Advocate-News reports the city is seeking a court ruling that Mendocino is an excursion railroad and does not have the power of eminent domain it used in the land purchase. The railway's suit claims that the city had passed on purchasing the same land and has "sought to excuse its decision … by waging a relentless campaign to make it appear as if Mendocino Railway had stolen the opportunity from the city."
Opponents also claim the railroad is not a common carrier, in part because it not connected to the national rail network; the railway's suit argues it is connected to the system via the state-owned Northwestern Pacific, which while embargoed, has not been abandoned.