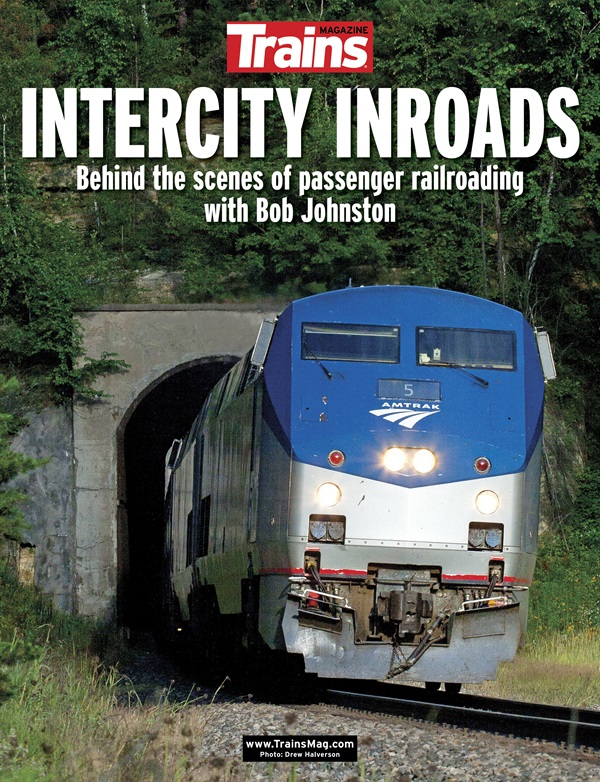 This special series offers an overview of intercity and passenger railroading in North America. Our free, 30-page PDF download includes the following features:
Beech Grove to the Rescue  An inside look at Amtrak's rolling stock repair facility, where an injection of stimulus funding has been used to repair passenger cars and sidelined P40 locomotives.
Taking the high-speed gamble: Who wants to play?  The challenges and roadblocks that face engineering consultants, rolling stock manufacturers and construction companies interested in bidding on U.S. high-speed rail projects.
How three Amtrak engines spent a year on the road  Following three General Electric Genesis-type P42 locomotives in nearly continuous operation across Amtrak's intercity network.
Passenger trains where roads don't go  A look at Canada's Algoma Central Railway, Ontario Northland Railway and VIA Rail Canada, which operate passenger-rail service in Canadian regions that lack public transportation and all-weather highways.
Enter your email below for instant access to this free download!
Get Your FREE PDF Download
Enter your email for access to Passenger railroads in the U.S. and Canada.
By entering your email you may also receive newsletters, reader surveys and occassional special offers from Model Railroader Magazine. View our privacy policy.