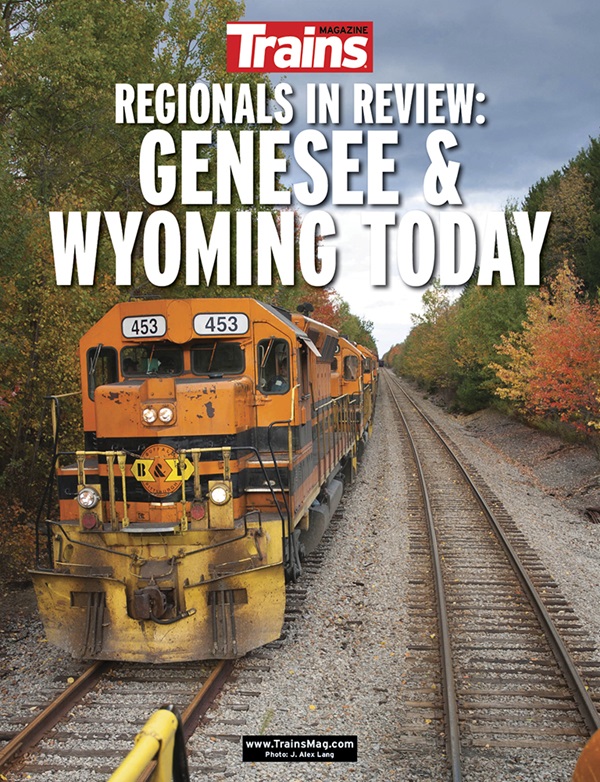 The Genesee & Wyoming Railroad company is an American short line railroad holding company that owns or maintains 120 railroads throughout five countries! In this detailed 53-page PDF download we share information covering:
The stories behind the potential people saw in the Kiamichi Railroad, a 227 ½ mile Class 3 carrier, and how the railroad changed over time.
How the Central Vermont Railway fought off railroad mergers, railroad abandonment's, and parallel highways to survive.
How the Providence & Worcester Railroad transformed into today's 400 mile regional despite starting out as an obscure branch of the New Haven with a crew of three people.
How the Missouri & Northern Arkansas Railroad was able to operate despite the natural disasters and hostile terrain it had to fight to operate efficiently.
The largest member of the Genesee & Wyoming family, the Buffalo & Pittsburgh Railroad reaps the benefits of a larger system while still maintaining the independence of a small operation.
Get Your FREE PDF Download
Enter your email for access to The Genesee & Wyoming Today.
By entering your email you may also receive newsletters, reader surveys and occassional special offers from Model Railroader Magazine. View our privacy policy.