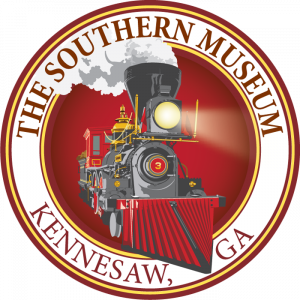 The Southern Museum of Civil War & Locomotive History contains a unique mix of interesting displays including the famed Western & Atlantic 4-4-0 steam locomotive General of the Civil War's Great Locomotive Chase.
Choices
The most complete telling of the Civil War's Andrews Raid and the 1855-built General is still the biggest and at the museum. Other exhibits include an accounting of the railroads' role in the Civil War. A unique exhibit is the story of the Glover Machine Works, a steam locomotive builder located in nearby Marietta, Ga. Glover Machine Works manufactured smaller steam locomotives and locomotive parts from 1902 until the 1930s. Patterns from the casting shop are displayed along with photos and text telling the story of the manufacturer.
When to go
The museum is open from Tuesdays through Saturdays year-round, except for major holidays. The Atlanta area has lots of modern railroad action and Kennesaw, where the Southern Museum is located, is a good place to watch CSX trains on its busy Atlanta-Chattanooga main line.
Good to know
The story of the Andrews Raid was thrilling enough to attract the attention of the Walt Disney Co., which released the movie The Great Locomotive Chase in 1956. It also had earlier been the subject of a silent film called The General, which featured Buster Keaton as the protagonist and was directed by Clyde Bruckman.
Don't miss
The Atlanta History Center, located in Buckhead, houses the Texas, the Western & Atlantic Railroad locomotive used by Confederates to hunt down the Andrews Raiders.
Getting there
Kennesaw is between Interstate 75 and U.S. 41, about 30 miles from Atlanta. From I-75 (Exit 273) head west on Wade Green Road, which becomes Cherokee Street. The museum is on the right. Amtrak's Crescent serves Atlanta.
Location: 2829 Cherokee Street NW, Kennesaw, GA
Phone: 770-427-2117
Website: southernmuseum.org
E-mail: education@southernmuseum.org