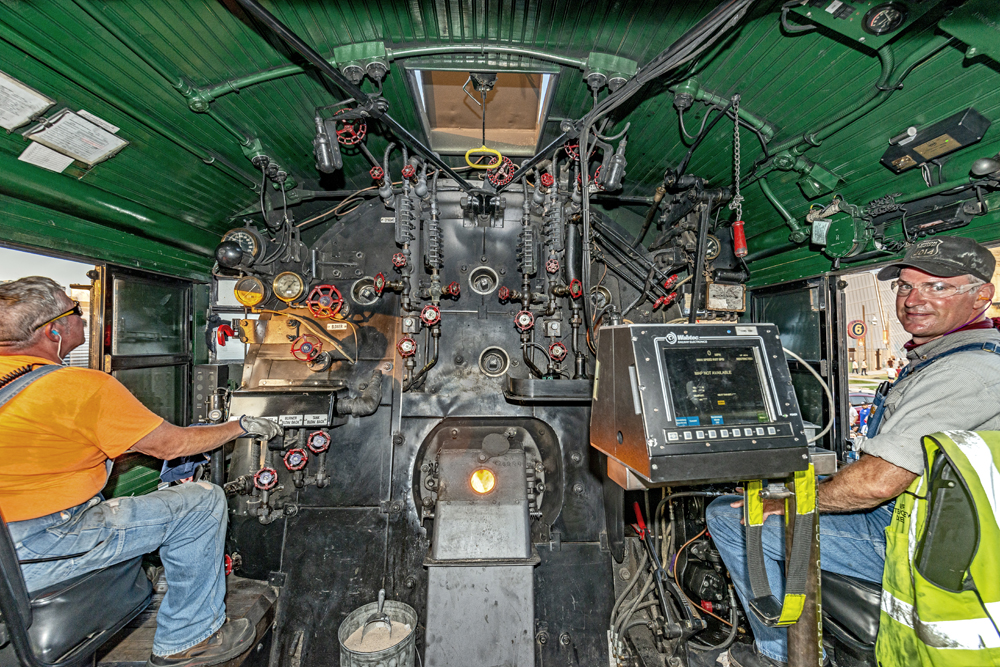 Union Pacific Big Boy differences from its 2019 tour are subtle, but you can still see them. Here are some of the most visible changes to the engine that you can spot as the engine rolls by or during one of its display stops.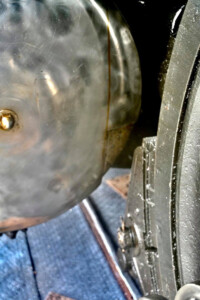 Big Boy cylinder head and piston head covers
Big Boys had them in regular service in the 1940s and 1950s, but No. 4014 took to the road in 2019 without them. They're on now. The chromed covers on the second engine are fascinating: they're machined so as to not interfere with the brake hangers.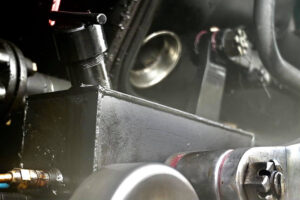 Extended range oil reservoirs for the mechanical lubricators
Here's a great step forward for ensuring that the Nathan lubricators are always full, and that the stops to fill them are less frequent. They're carefully tucked into spots nearby the chain-driven lubricators.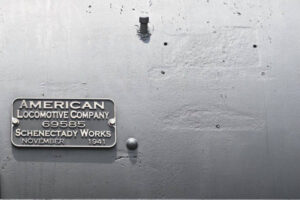 Union Pacific Big Boy No. 4014 Builder's plates
Sometime during its decades-long preservation, the builders plates were removed. Replica American Locomotive Co. plates didn't adorn the engine's smokebox in 2019. They do now.
Positive train control
Unseen is positive train control gear in the steam locomotive cab that allows the engine to work with its helper diesel unit to run the crash avoidance system that is now mandatory across the land. It looks somewhat like a big toaster oven with a screen on it.
Big Boy chalk writing
Incidentally, the chalked "Big Boy" on the smokebox front is hand refreshed from time to time, most often after the engine has been through a good soaking rain. Each of those signatures is unique.
Union Pacific Big Boy differences, what has not changed?
One of my favorite aspects of the locomotive's appearance that hasn't changed are the silvered washout plug covers in the jacketing. They're made of stainless-steel dog water bowls whose bottoms have been removed. A clever way to handle those awkward openings in the sheet metal, and my 5-year-old Brittany Spaniel, Millie, approves.
So, next time you see No. 4014, be sure to study the engine carefully. After it came home to Cheyenne in 2014, its appearance changed — notably with the loss of the coal-burning grate system underneath the firebox. The engine has changed yet again. And I bet you that when No. 4014 runs again later this year or in 2022, it will display yet more change. That's part of the fun of steam locomotives.