In service cab signals: When you watch trains these days just about any locomotive can show up on the point of a train. From run-through agreements to precision scheduled railroading keeping locomotive rosters lean, you just never know what may show up leading the next train. Over the years, a railfan seeking home road power leading trains would have to venture to the handful of locations across the country where cab signal systems were in effect.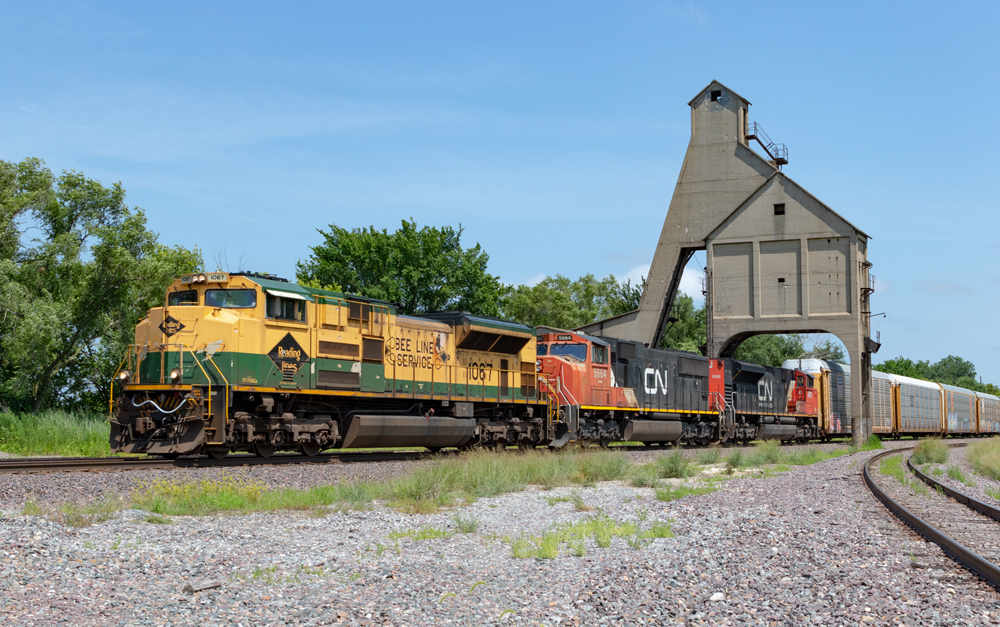 These have included lines operated by Norfolk Southern, CSX Transportation, and Union Pacific, among others. On these territories, only cab signal-equipped units owned by the respective railroads could lead trains. Of course, there were rules that allowed non-cab signaled locomotives to lead, but they were rarely used. With positive train control in place, these "sacred" locations of all home road power leading trains are in jeopardy.
On June 1, 2022, Union Pacific retired its cab signal system on a large segment of its remaining lines so equipped east of Cheyenne, Wyoming. This means that from now on, any locomotive from any railroad with PTC installed can be cut in to lead trains on these mainlines. Prior to June 1, PTC was already in use on these lines, though a Union Pacific cab signal-equipped unit was still required to lead the train. The crew would setup and test the cab signal system then cut it out prior to departure. It would only be cut-in and used in case of PTC failure enroute.
Until recently, Union Pacific had three types of in-service cab signals systems on various lines across its system, with only the Automatic Cab Signal/Coded Cab Signal system remaining after June 1 west of Cheyenne. Along with Union Pacific's ACS/CCS mainlines east of Cheyenne being retired, former Chicago & North Western lines with Automatic Train Control were eliminated on June 1, with C&NW lines featuring the Automatic Train Stop system in the Chicago area phased out in 2019.
This leaves only Union Pacific's Evanston, Laramie, Rawlins, and Portland subdivisions, along with a handful of other freight lines across the country still equipped with in service cab signals. They are among the last stretches of mainline that one can visit and be guaranteed to see a home-road locomotive leading all trains passing by.
Cab signals have been in use in the United States since the 1920s and at their core were used to enforce restrictive conditions ahead of a train if the engineer failed to do so on their own. Cab signals became mandatory on any tracks in the U.S. that operated trains faster than 79 miles per hour in the early 1950s.
With the implementation of PTC, these antiquated systems have become redundant and as such, railroads have been petitioning the government to eliminate them.