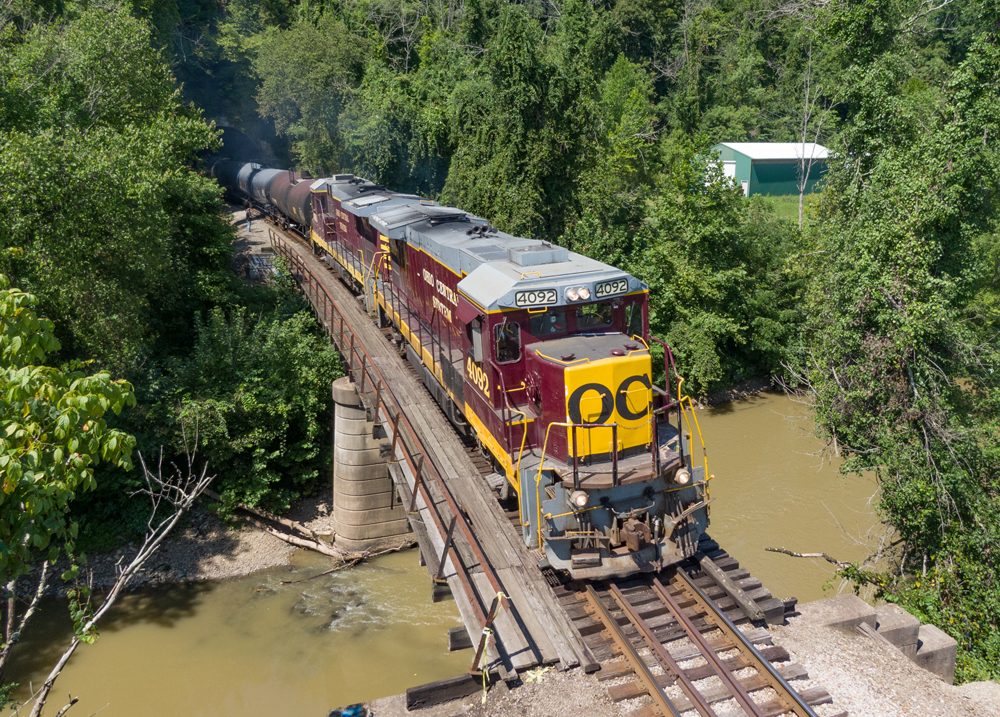 ---
Genesee & Wyoming is undergoing the largest-ever transformation of its corporate locomotive fleet.
A consent decree announced in January between the Environmental Protection Agency and G&W requires the company to remove and destroy 88 older locomotives, replacing them with locomotives meeting EPA emission standards [see "Genesee & Wyoming agrees to settlement …," Trains News Wire, Jan. 25, 2023, and "G&W locomotives to scrap or upgrade …," News Wire, Jan. 27, 2023]. The units selected to be retired and destroyed are located on 39 of its properties. As a result, the company is in the middle of a large-scale motive-power roster upgrade.
As the older units are removed from service, some properties will see no change, while rosters at others will be backfilled by either locomotives new to G&W or shifted from G&W properties with excess locomotives. The vast majority of locomotives to be removed from service are EMDs, and range from an SD7 built in the early 1950s to a number of SD40-2s from the 1980s. Also included are the rare Super 7s located on Connecticut Southern and Ohio Central properties. The General Electric locomotives were rebuilt from Western Pacific U23Bs beginning in the late 1980s with Dash 8 electronics; Ohio Central and Connecticut Southern are some of the few U.S. railroads to still use this model.
Replacement locomotives are coming from a variety of sources. For some its the smaller power needs, the company is drawing from a rebuild program already underway for second hand GP38-2s at Rapid City, Pierre & Eastern's shop in Huron, S.D. For road power, the company is working with Wabtec to acquire a number of older Dash 8 and Dash 9 General Electric locomotives. The companies announced in June that G&W would be receiving 69 C40-8W and C44-9W locomotives [see "Genesee & Wyoming to buy 69 locomotives …," News Wire, June 27, 2023]; these units are CSX and BNSF heritage, respectively. The 35 C44-9Ws and 34 C40-8W locomotives are scheduled to be assigned to the Buffalo & Pittsburgh Railroad; Chicago, Ft. Wayne & Eastern; Connecticut Southern; Indiana & Ohio; New England Central, and Providence & Worcester.
Some Genesee & Wyoming properties have already received comfort cab locomotives; to date, these  include Alabama & Gulf Coast, Arizona & California, and Missouri & Northern Arkansas. These have all been former BNSF C44-9Ws. Some have been delivered in patched BNSF paint; others have repainted into G&W colors without logos; while still others have been repainted in G&W with full lettering applied. These were from a group of 33 General Electric units acquired in 2022 which included four B32-8s, eight C40-8Ws, and 21 C44-9Ws.
With dozens of Dash 8 and Dash 9s spotted on the move in the Midwest recently, more G&W properties will begin seeing replacement power arriving soon.
Updated 9/19/23 to add Connecticut Southern to a few sentences.