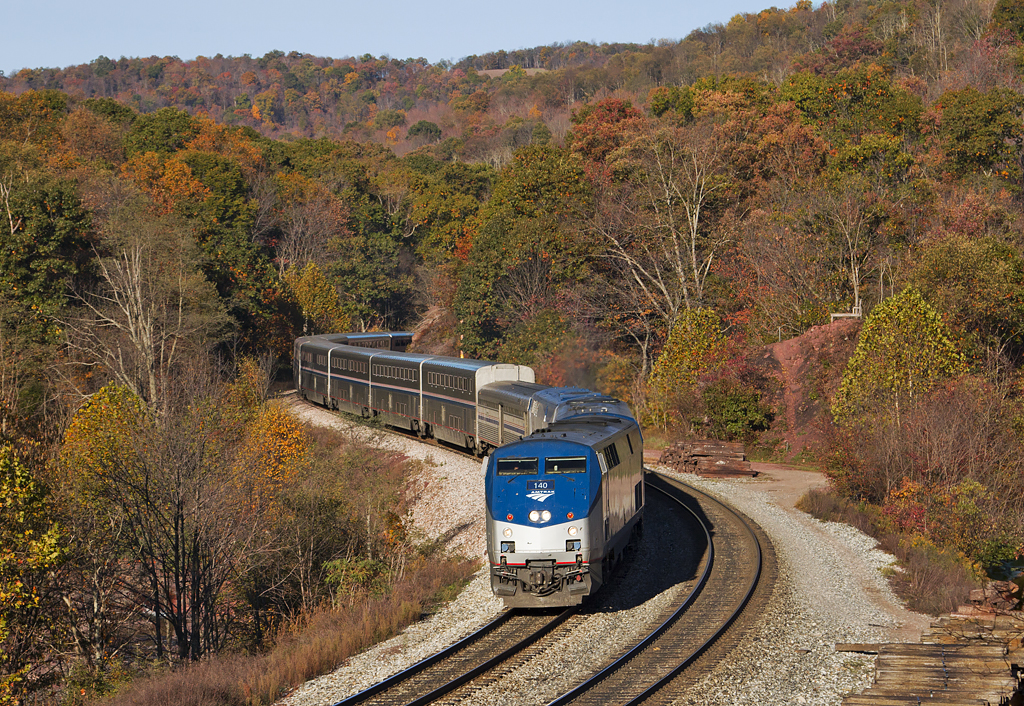 ---
The rainbow fleet — on May 1, 1971, the passenger train at the station was Amtrak, but it sure didn't look that way. Locomotives and cars from the railroads buying into Amtrak were pooled to keep passengers moving along. It was a rainbow of equipment and color. This leads us to five mind-blowing facts — Amtrak equipment. Now, more than a half century later, Amtrak has shed virtually all of that first equipment roster and, in some cases, is working with the second and third generations of locomotives and cars. E and F units gave way to SDP40Fs, then the F40PH and GENESIS locomotives to arrive at contemporary Siemen's Charger power. Cars from the likes of American Car & Foundry, Budd, and Pullman-Standard were supplanted by Budd's Amfleet offering. Today, with some Amfleet cars still hanging on, Superliners from Pullman-Standard and Bombardier along with Viewliners built by Morrison-Knudsen and the American Passenger Railcar Co. can be found across Amtrak's system. And, we have not considered the generations of electric motors and train sets that have plied the Northeast Corridor or other regional routes. Yes, like any railroad, Amtrak's roster holds many and varied hues from the past 50-plus years. Amid this patchwork are a number of finer interesting points. Consider these five:
No. 1: Dining in the dome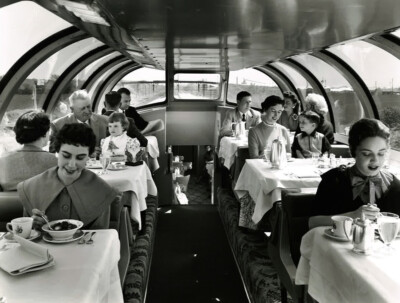 Between December 1954 and May 1955, 35 dome cars were delivered to the Union Pacific by American Car & Foundry. The configurations included 10 dome-coaches, 15 blunt-end dome-lounges and 10 dome-diners. The UP was the only railroad to operate dome-diners. When Amtrak was formed, none of the dome-diners were included in the car package from the UP. (Remember — to buy into Amtrak railroads could provide passenger equipment as part of their consideration.) Amtrak not acquiring the dome-dining cars seems strange considering their unique character. Initially, all but one of the dome-diners was sold to the first incarnation of the Auto-Train. One dome-diner, No. 8003, was donated to the National Railroad Museum (Green Bay, Wis.). This is the only dome-diner that remains in its original configuration with the original furniture and decorations. The other dome-diners had various dispositions after the Auto-Train failed in 1981. Domes 8000 and 8007 found their way into private ownership. No. 8001, 8002, 8005, and 8006 were ultimately scrapped. No. 8009 found its way to KCS de Mexico. Finally, the UP reacquired Nos. 8004 and 8008 and today operates them as part of its Heritage Fleet — No. 8004 Colorado Eagle, No. 8008 City of Portland.
No. 2: Other locomotives, oh my
Amtrak's early motive power roster was dominated by EMD E and F hand-me-down units from the railroads that bought into the new passenger company. From 1973 to 1976, Amtrak began to replace these first units with EMD SDP40Fs and GE P30CH locomotives. The next major Amtrak power revision came in the form of the EMD F40PH and F40PHR, which ruled the roster for over 20 years starting in 1976. General Electric stepped in next with its P42DC, P32DMAC, and P40 models — the slant-nosed GENESIS series. Today, the GENESIS locomotives are on the way out and new Siemens Chargers ALC-42s are taking over.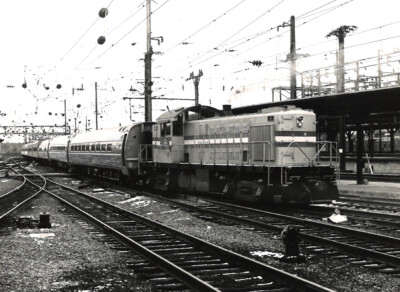 This chronology covers the Amtrak locomotives we are most familiar with. Looking over the passenger carrier's all-time power roster there are a number of surprises, especially in the early years. At one time, Amtrak had seven GE center cabs in use — one 45-tonner, two 65-tonners, and four 80-tonners. Alco RS1s (five), RS3s (45), and a lone S2 were on board for switching and work-train assignments. EMD GP7, 9s, 15s, and 38s along with SW1s and 8s were included as well. Amtrak even ran 25 former Santa Fe homemade CF7 units. Now that's an eclectic power roster!
No. 3: How many GG1s
When it came to electric motors, Amtrak's roster was also a mixture, but not as far flung as the diesel story. The main early focus was on one of America's iconic locomotives — the GG1. Built between 1934 and 1943, the Pennsylvania Railroad had 139 of these 4,600-hp, 100-mph speedsters to service its electrified territory between New York, Washington, D.C., and Harrisburg, Pa. Amtrak used 42 GG1s in the same capacity, with the last ones coming off the roster in 1983.
No. 4: The cool Amtrak
In the mid- to late-1990s, Amtrak tried several experiments to increase revenue by again handling mail, express packages and, even, fresh produce. The idea for the first two, mail and packages, is a throw-back to pre-Amtrak days. Moving fruits and vegetables was a novel idea on paper that just did not work in the field for Amtrak.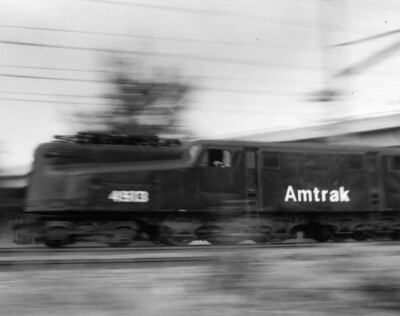 Focusing on the produce, the operational plan was to have shippers truck fresh goods to central transloading stations. Here the produce would be loaded aboard Amtrak refrigerated box cars, which would be forwarded on the next passenger train. The refrigerated box cars would run on a passenger train schedule. Since Amtrak was already running the train, adding a few extra cars seemed like low-hanging fruit revenue-wise. The service was provided by Amtrak in partnership with a company called ExpressTrak. Initially, 112 refrigerated box cars were put in service. The goal was to have 350 cars. The 57-foot reefers were not new cars but rebuilds of 1970s units. The refurbished reefers featured high-speed trucks good for 90 mph, improved insulation, and state-of-the-art cool units that could be monitored and controlled remotely. The original car $10 million-plus car contract went to Ebeneezer Rail Car Services, who did the work at its West Seneca, N.Y. facility. While this was a cool idea, the perishables business never developed as planned. Additional reefer cars were never ordered. Amtrak and ExpressTrak wound up in a protracted court battle over issues arising from the service. ExpressTrak service ended on Oct. 31, 2006.
No. 5: What goes around, comes around and around again
In the 1930s, Alejandro Goicoechea, a Spanish railway engineer, developed a new passenger car that was made of metal, not wood, was lightweight, and featured a low center of gravity. Goicoechea felt that such cars would be sturdy and reduce operational costs. Jose Luis Oriol, Spanish businessman, like the idea, and in 1942 funded construction of an experimental train. This was the beginning of Talgo trainsets. Following World War II, Goicoechea and Oriol found that European countries were not in an economic conditional favorable to investing in, or manufacturing new, experimental railroad equipment. Instead, they turned the U.S., striking a deal with American Car & Foundry to build what became the Talgo II series. The first commercial Talgo II ran between Madrid, Spain and Hendaye, France on July 14, 1950.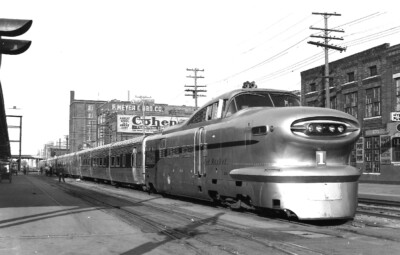 In 1956, Talgo got a chance in the U.S. The Rock Island put the Jet Rocket in service between Chicago and Peoria, Ill. The train was powered by an EMD LWT12 locomotive, the same automotive-styled unit leading GM's Aerotrain. The Jet Rocket Talgo train was a series of four, three-car sets of articulated cars. The tail car had no rear-facing windows, unlike other Talgos. Despite Talgo's success in Spain, the U.S.-Rock Island test did not go well. The railroad kept the train in service for two years and then replaced it with conventional equipment. During this period the Boston & Maine and the New York & New Haven Railroad also tried Talgo equipment. A little over 30 years later, Talgo technology came around again for another U.S. experiment. This time Amtrak imported a Talgo Prototipo de Alta Velocidad for testing on the Northeast Corridor. The tests went well, but the trainset just wasn't what Amtrak wanted. Then in 1994, Amtrak again tried Talgo technology. This time a 12-car TP200 train set was tried between Seattle and Portland, Ore. In 1995, the test was expanded with a 14-car TP200 running between Eugene, Ore., and Vancouver, British Columbia. Talgo had found an American home. Over the past two decades, additional Talgo equipment has been added to Amtrak's popular Cascades service. A December 2017 wreck forced the removal of some Talgo equipment from service. For more on this, visit Trains News Wire. In the end, however, Talgo technology has been around and around for nearly 70 years on American railroads.