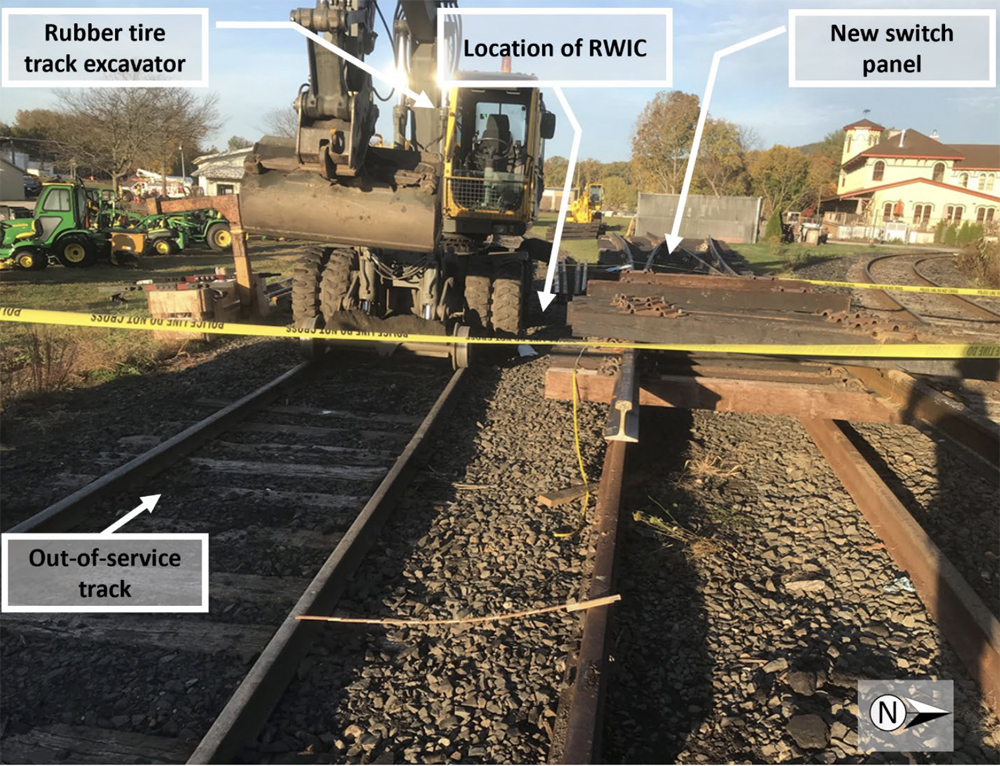 ---
WASHINGTON — A Housatonic Railroad employee was killed in an October 2020 accident because he attempted to walk into a limited-clearance area and was struck by a moving track excavator, the National Transportation Safety Board determined in a newly released accident report.
The accident occurred on Oct. 14, 2020, in North Canaan, Conn., killing a 59-year-old man [see "Digest: Tri-Rail again increases service," Trains News Wire, Oct. 15, 2020].
The victim, who had been employed by the railroad for more than 20 years, was serving as the roadway worker in charge at a track maintenance project to install a new switch panel. He was moving in the same direction as the track excavator, attempting to walk between the switch panel and the excavator, when he was struck by the machine. The driver was unable to see the victim because of the height of the excavator.
The railroad has made a number of changes to training and safety policies as a result of the accident, according to the report.