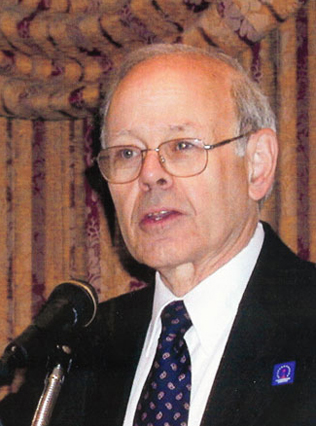 William F. Howes, Jr., a longtime Baltimore & Ohio, Chessie System and CSX official, author, and president of the Railway & Locomotive Historical Society from 1994 to 2003, died in Jacksonville, Fla., on July 30 at the age of 83.
In his career with B&O and Chessie System, he enjoyed a front-row seat at one of the most pivotal stages of Eastern railroading. He also was instrumental in two of the most successful railroad public-relations projects in the 20th century: Creation of the Chessie System Chess-C cat logo in 1972, and planning and operating the popular series of nearly 100 Chessie Steam Special excursions in 1977-78.
"He was kind of like a Forrest Gump figure: He was there at a lot of very important railroading history for 30 years," says current Railway & Locomotive Historical Society President Robert Holzweiss.
During Howes' period as R&LHS president, he played a major role in addressing the direction of the organization, overseeing a period in which it turned from long-held plans to create a museum, found a home for its archives, and sharpened its focus on publications, including its magazine, Railroad History.
Born in Brooklyn, N.Y., Howes grew up in Yonkers and graduated from Carnegie Tech with a civil engineering degree in 1961. He entered the railroad field as a structural draftsman for the New Haven Railroad in 1960-61 before entering, briefly, the world of academia. He became a teaching and research assistant at Purdue University while pursuing a master's degree in civil engineering there in 1962-63.
In 1963, he hired on with Baltimore & Ohio (and the affiliated Chesapeake & Ohio and Western Maryland), and spent the rest of his career there and with successors Chessie System and CSX Transportation. Eventually, he worked in the operating, industrial engineering, passenger services, casualty prevention, and executive departments.
In 1965, Howes was named assistant to the trainmaster for B&O's Akron-Chicago Division. Later that year, he went to work for the road's Industrial Engineering Department in Baltimore. That department studied coordination of C&O/B&O operations, as well as additional new merger possibilities.
In May 1967, Howes transferred to the C&O/B&O passenger services department, where he was named director in 1969. One of his duties was arranging the farewell trips of B&O Nos. 5 and 6, the Washington-Chicago Capitol Limited, when they were discontinued with the coming of Amtrak on May 1, 1971.
In a 2005 interview with the Baltimore Sun, he recalled: "We brought back the famous B&O [dining-car] salad bowl and even found a few Deer Park spring water jugs and had a special menu. We included dome cars and had such a good crowd that we had to add extra sleepers."
The Sun reporter added: "Starting out, Howes said, they weren't sure whether it was really the last run because labor unions had mounted a challenge in federal court that might have derailed the Amtrak takeover. It wasn't until the train reached Martinsburg, W.Va., on the eastbound run of the Capitol, that Howes learned that the court effort had failed. 'Then we knew it was the end,' he said. 'It was really quite emotional…. And for the crew, many of whom had 30 or 40 years with the railroad, it truly was the end because Amtrak wasn't running on the B&O.'"
Howes then moved into the casualty prevention department, eventually becoming vice president of that group in 1975. During that time, he was involved in planning the C&O/B&O/WM corporate image makeover to Chessie System, and described the progression this way:
"Except for her regular calendar appearances, Chessie [the C&O cat mascot dating from the 1930s] faded into the background. Management seemed determined not to favor one road's logo over the others. However, surveys of both C&O and B&O employees confirmed Chessie's continuing popularity . . .. By the end of the 1960s, Chessie was making a bit of a comeback in C&O/B&O passenger service promotion.
"Shortly after moving to Casualty Prevention, I became involved in a project that led to the new corporate image for the affiliated C&O/B&O/Western Maryland. Seeking a more visible color scheme for our locomotives, I teamed with the Mechanical Department and Franklyn Carr of Public Relations in the development of the yellow, blue, and vermilion 'Chess-C' image that was introduced on a 1972 delivery of GP40-2 locomotives from EMD."
Howes was also involved with planning and operating the Chessie Steam Special excursions in 1977-78 that used ex-Reading T-1 4-8-4 steam locomotive No. 2101 to promote the 150th anniversary of the founding of B&O, the nation's first common-carrier railroad. Over the course of two seasons, the train made nearly 100 trips, carrying the public, railfans, and shippers.
During one trip, Howes took a turn at firing the 2101, according to Ron Goldfeder, R&LHS membership secretary. "He did well until the very last moment when, after stopping, he forgot to turn off the stoker engine after getting under the Camden Station [Baltimore] trainshed. I saw lots of smoke coming from it and others who saw it from outside called the fire department, saying Camden Station was on fire. When the first firemen burst in, axes in hand, [they] were stopped in their tracks at the sight of a steam locomotive. Someone had turned off the stoker engine by then and the alarm was canceled at once."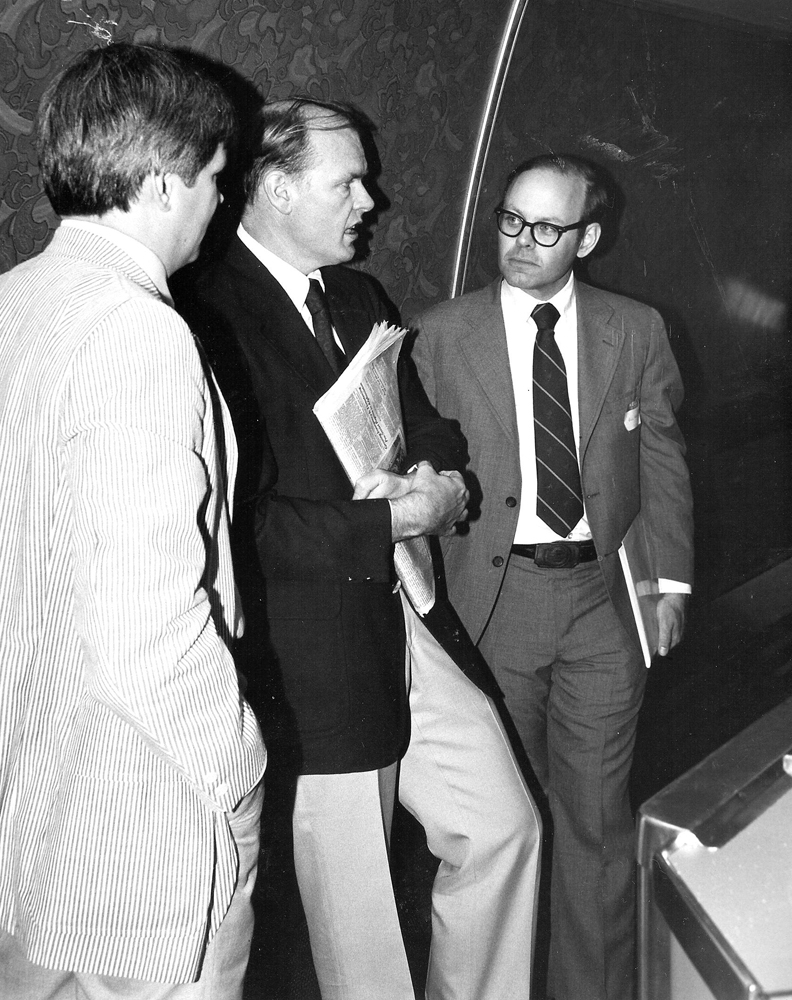 With the naming of Jacksonville, Fla., as headquarters of the merged CSX Transportation company, Howes moved from Baltimore to Jacksonville. He retired in 1988 as vice-president research & analysis. He was a member of RABO, the Retired Administrators of the Baltimore & Ohio Railroad, and was also at one time president of the Chesapeake Division of the Railroad Enthusiasts, located in the Baltimore-Washington area.
After retiring from CSX, he became a consultant to the industry and government on railroad passenger and risk-management issues.
Howes joined R&LHS in 1956 and helped organize the organization's Southeast Chapter in Jacksonville in 1989. He was elected to the board of directors in 1991 and served as newsletter editor, vice-president, and, from 1994 to 2003, as president. It was during that period that he helped reshape the organization's focus, according to current R&LHS president Holzweiss.
"Bill made what I would consider a very difficult decision to dispose of items [for a museum] that have been collected through the better part of 70 years, through an auction," Holzweiss says. "And he used the money to build the brand through our publications. He made that decision with our board of directors, although to the consternation of many members, and executed the plan flawlessly."
Howes also found a home for the organization's archives with the California State Railroad Museum in Sacramento, which itself was built in part from the locomotive collection of the R&LHS Pacific Coast Chapter.
"He took two major financial commitments that we had, and disposed of one, and generated revenue from it. And at the same time, he found a willing and excellent partner to house our archival collection, where it remains to this day," Holzweiss says.
In 2015, he was named the winner of R&LHS's Gerald M. Best Senior Achievement Award.
He coauthored three books: The American Railroad (with Joe Welsh and Jim Boyd Boyd, Motorbooks/MBI Publishing, 1999); Travel by Pullman (with Joe Welsh, Motorbooks/MBI Publishing, 2007); and The Cars of Pullman (with Joe Welsh and Kevin Holland, Crestline Books, 2015).
Funeral services are pending.
— Trains senior editor David Lassen contributed to this report.