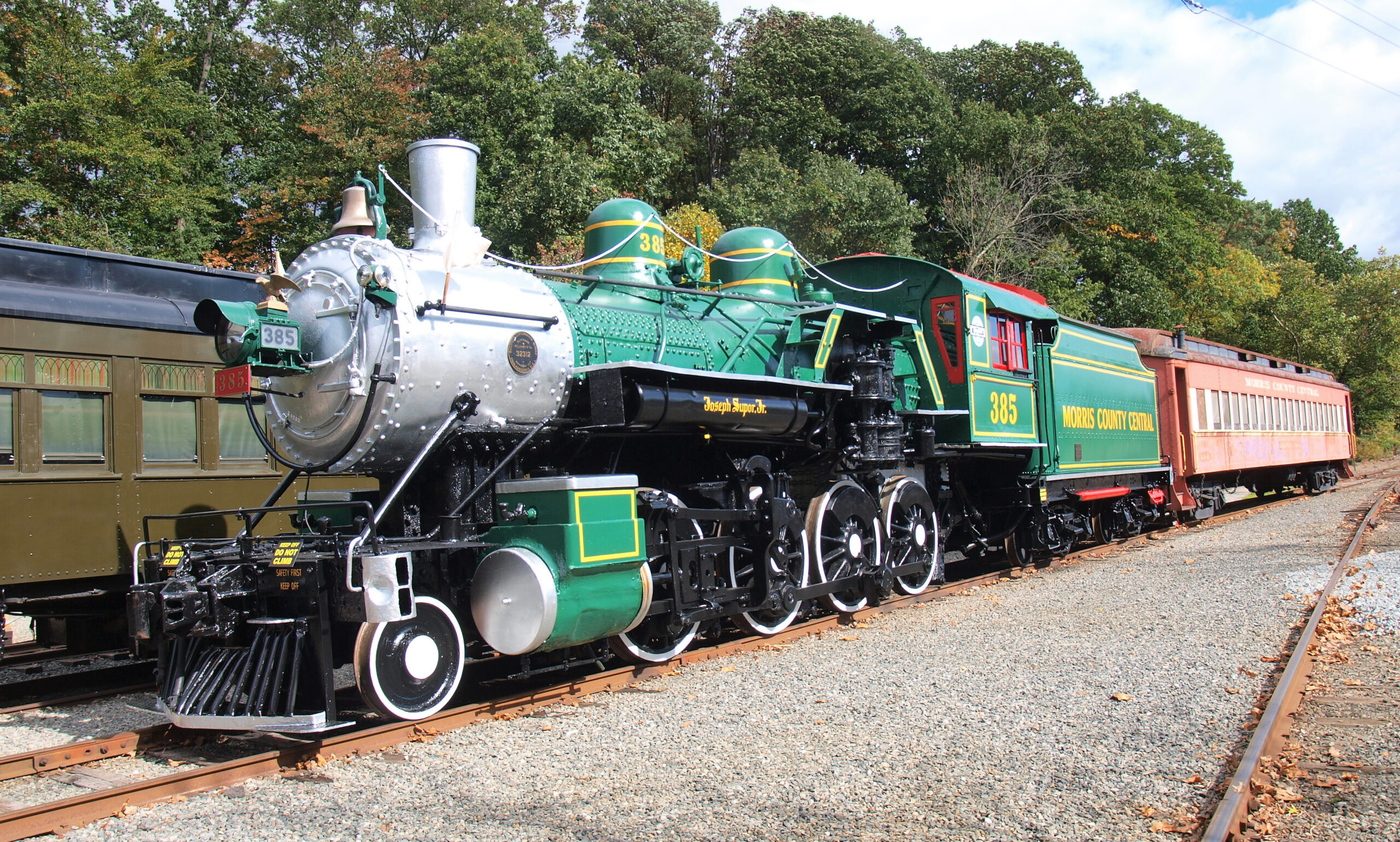 ---
WHIPPANY, N.J. — A well-known artifact of 1960s and 1970s tourist railroading has been restored to its appearance from that era.
Whippany Railway Museum's 1907 Baldwin-built Southern Railway Class H4 2-8-0 No. 385 has been repainted into the green and gold scheme it wore for the Morris County Central tourist railroad 50 years ago. The locomotive was overdue for a paint job; work started in July and was completed Oct. 16.
No. 385 was displayed at Whippany on Oct. 18 coupled to coach No. 1001, the only surviving coach from the Morris County Central fleet of five similar cars.  After sitting static at Morris County Central's former location in Newfoundland, N.J., for 41 years, No. 1001 was donated to the Whippany museum by Newfoundland Station property owners Matt and Jane Klemchalk and trucked to Whippany on Aug. 30, 2021.
This was the first time Nos. 385 and 1001 have been coupled since October 1978, when No. 385 was taken out of service because of the need for heavy repairs that were never carried out.  The Morris County Central went out of business in December 1980.
Whippany owns several significant surviving pieces from the former Morris County Central, including 0-6-0 No. 4039, built by Alco for the U.S. Army; Pennsylvania Railroad N6b cabin car No. 981590; New York, Susquehanna & Western Whitcomb switcher No. 151, and Morristown & Erie Railroad railbus No. 10, built by White Co. in 1918.